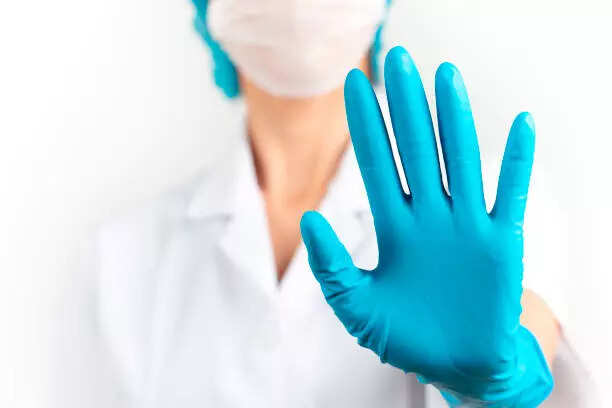 Bareilly: Following the district magistrate's (DM) order, 12 persons, including two doctors, were booked for "criminal conspiracy and cheating" after a 30-year-old pregnant woman died during delivery in UP's Sambhal district. The accused were also charged with section 15 (2 and 3) of Indian Medical Council Act (1956).
Hours after a surgery was performed by Dr Mohd Tauseef and Dr Mohd Masood at a private nursing home in Nakhasa area on April 11, the victim named Sayema Begum was referred to a higher medical centre but she died of complications on April 12. A complaint was subsequently filed against the hospital by a local activist to DM Manish Bansal, stating that Sayema died due to "medical negligence". Taking cognisance, the DM directed deputy collector, Parag Maheshwari, to carry out a probe.
According to officials, a raid was conducted at the hospital on April 19 by a team of health officials and it was found that the facility was carrying out caesarean operations without a proper registration.
At the time of the investigation, nine patients were admitted at the nursing home and were getting treatment from Dr Fahmina Naaz, who has a bachelor's degree in unani medicine and surgery, and Ishaaq Khan, an untrained medical practitioner without a valid license. The hospital has now been sealed. An FIR was registered in the matter at the Nakhasa police station on Thursday night.
Chief medical officer Dr Tarannum Raza told TOI, "The hospital where a pregnant woman died because of the negligence of the doctors was found to be operating without a licence. We lodged an FIR against 12 culprits and handed over two persons, Dr Fahmina and Ishaaq, the latter a quack, to police. Similar incidents have happened in the past where quacks were found to be operating in the area with the support of police."