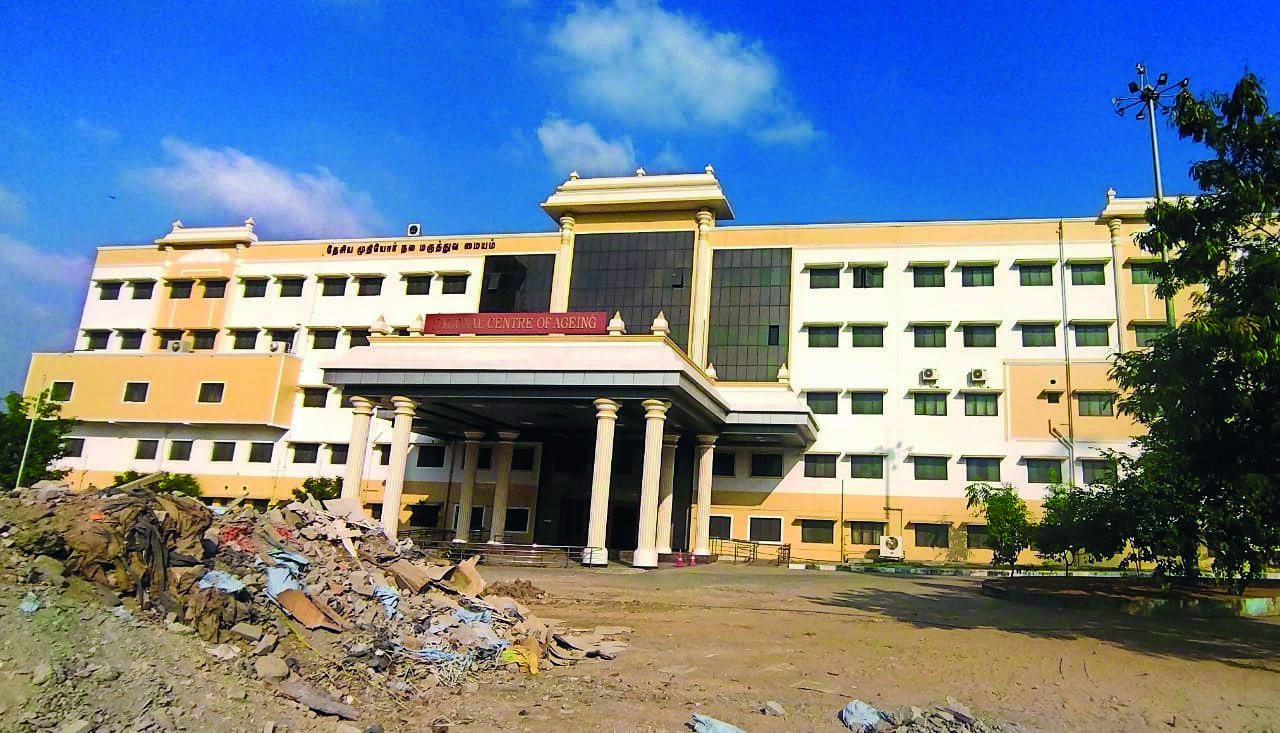 CHENNAI: The National Centre of Aging on the campus of the King Institute of Preventive Medicine and Research campus in Guindy, which could have served the elderly, remains locked. The 200-bed facility, constructed at 157 crore, was ready in 2019 but was converted into an exclusive Covid hospital in 2020. It was shut in March 2022 when active cases and hospitalizations dwindled.
Since then, the four-storey hospital has not admitted any patient and is unlikely to start operations for at least two more months as doctors, nurses or paramedical staff are yet to be appointed. Health department officials said proposals have been moved for human resource recruitment. "
The government will call for applications once it decides on the number of healthcare providers required," said a senior official. Health secretary Dr Senthil Kumar P and director of medical education Dr R Shanthimalar could not be contacted.
The hospital will have geriatricians and other specialists and the nurse-patient ratio will be higher than in normal hospitals as patients may require more care, the official said. Dr Usha, a geriatrician posted as the director of the institute, is still working at Rajiv Gandhi Government General Hospital as admissions at the Guindy facility are yet to begin.
In May 2022, health minister Ma Subramanian ordered a committee set up to review the building's stability as the "plastering was peeling off" and "it did not look like it was built two years ago." Three months later, a committee of IIT Madras professor Manu Santhanam and two PWD engineers confirmed there were no issues with the stability.
The plastering on the walls was ripping off because the contractor did not mix two chemicals with M-sand. No action was taken against the contractor as he had followed procedures listed in the tender, Subramanian announced. On December 16, Subramanian said the replastering and painting were nearly complete.
The building will soon be dedicated to the elderly by chief minister M K Stalin in the presence of Union health minister Mansukh L Mandaviya, he announced. "We have to call for applications through advertisements. It will take at least two months to recruit after that. In all probability, the hospital will be opened during the inauguration of multi-speciality hospital adjacent to it," an official said.