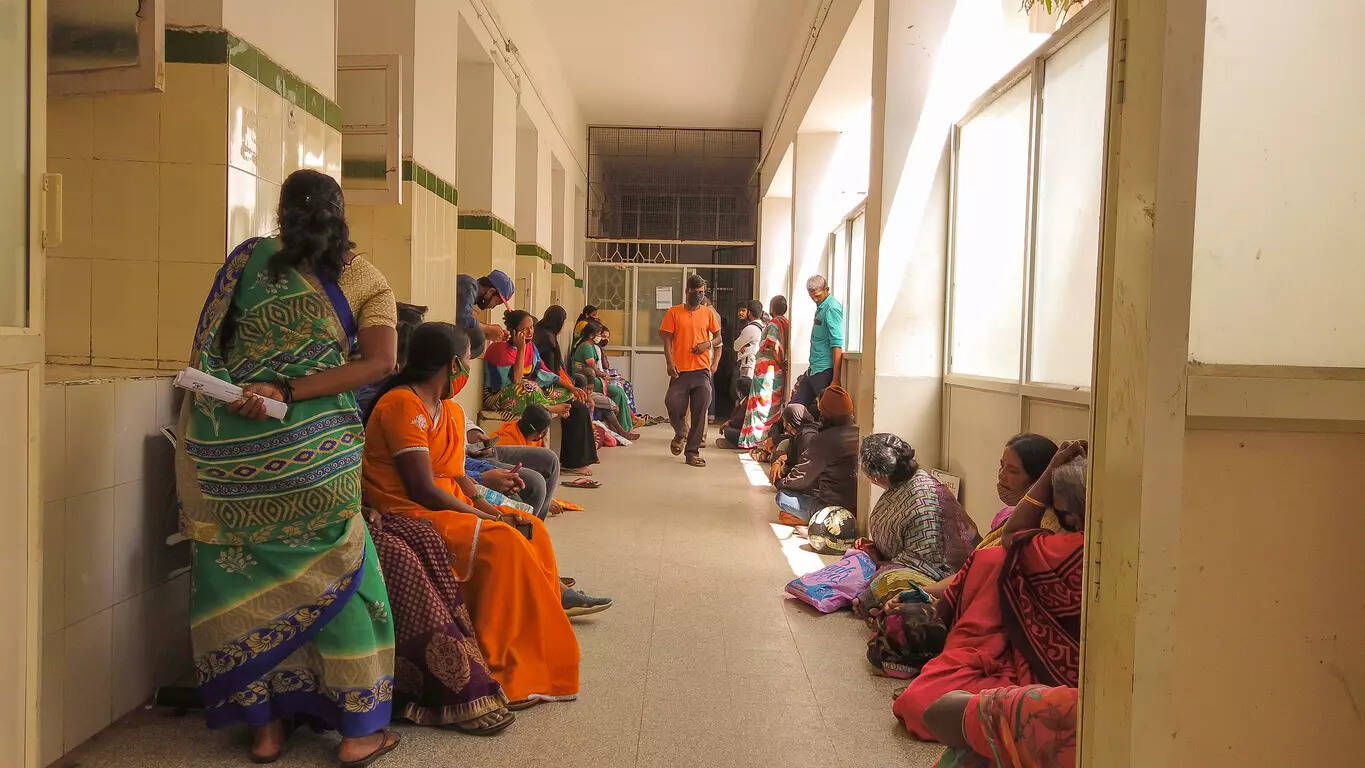 Patna: The health department has given a 48-hour ultimatum to seven hospitals to get their act together on following cleanliness norms or face the music. The ultimatum comes a day after three major medical colleges and hospitals were given a similar warning as part of the two-day review meeting – which concluded on Wednesday – undertaken to see the progress under Mission Parivartan
On Tuesday, Patna Medical College and Hospital, Nalanda Medical College and Hospital and Shri Krishna Medical College and Hospital were reviewed.
On Wednesday, Anugraha Narayan Medical College and Hospital, Gaya; Jawahar Lal Nehru Medical College and Hospital, Bhagalpur; Government Medical College and Hospital, Bettiah; Darbhanga Medical College and Hospital; Vardhman Insititute of Medical Sciences, Pawapuri; Jannayak Karpoori Thakur Medical College and Hospital, Madhepura and Government Medical College and Hospital, Purnea were reviewed.
Sources said cleanliness was the major issue that was highlighted by the department and it even hauled up the heads of the healthcare institutions for not maintaining hygiene, and have been served with a two-day notice to improve the condition.
After the first day of review, health department special secretary Sanjay Kumar Singh said if the agencies who have been given the contract for maintaining the cleanliness and sanitation work fail to improve by the deadline, then FIR will be lodged against them and their contract will be terminated. Action will also be taken against the officials responsible for ensuring cleanliness is maintained. Attendance issue was also taken up in the meeting and the medical college and hospitals (MCH)s have been instructed to provide attendance information on the hospital website.
The department has also decided to hold a meeting with the local civic bodies and district administrations to resolve the issue of encroachment within the campus of the MCHs as well as around it. Dilapidated boundary walls will also be repaired from the safety point of view as well as to do away with encroachment.
These instructions were given as part of Mission Parivartan launched by the deputy chief minister Tejashwi Prasad Yadav, who also heads the health department, on May 4. All the MCHs have been given a 60-day time period to improve their quality as well as the quantum of services. The new medical college and hospitals have been especially tasked to improve their internal condition and capacity to deal with the inflow of patients so that the burden on the old healthcare institutions could be lessened.