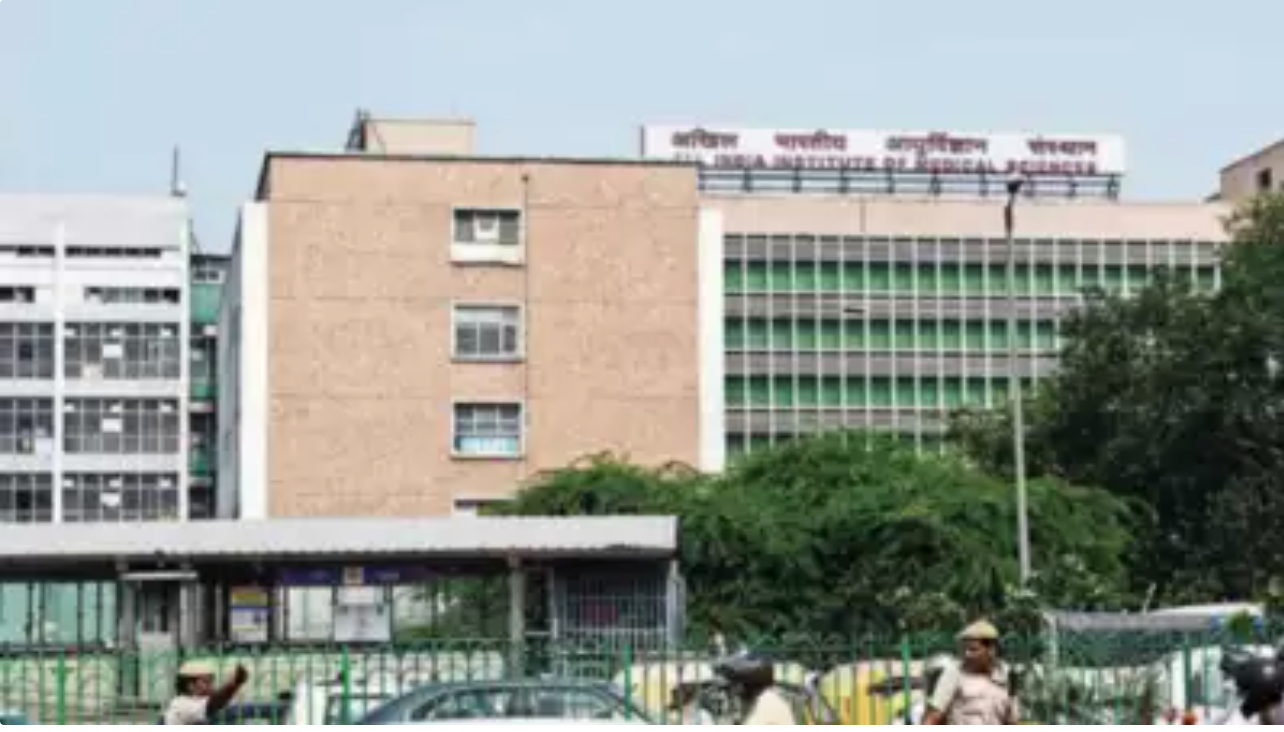 NEW DELHI: A contractual data entry operator at AIIMS has been sacked and the hospital authorities have sought an explanation from a junior resident doctor regarding the death of a 75-year-old woman in the emergency ward due to alleged denial of treatment.
According to the authorities, the data entry operator made two registration slips for the patient, Badamo Devi, within a few hours of her arrival at the emergency ward, leading to confusion and delay in her treatment. The final inquiry report will aim at finding what led to Devi not getting treatment despite her serious condition, they said. The report will be submitted on Monday and further action will be taken accordingly, they added.
The junior resident doctor has been asked why the patient was referred to another hospital and directed to explain the condition of the patient at the time of referring her from the institute due to non-availability of beds.
Talking to TOI, Devi's son Vijay Kumar said: "My mother died in the hospital as she was not attended by the emergency doctor despite completing registration formalities on time."
"I got a call from AIIMS authorities but couldn't take it as I was busy performing her last rituals," he said, adding that he will soon meet them and let them know how the doctors "misbehaved" with them while he was urging them to examine his mother. He further added that he will file a written complaint against the hospital staff.
Devi, a resident of Neb Sarai, was taken to the emergency department of AIIMS at 11.30pm on Wednesday and the registration slip was given to Kumar at 12.30am. However, the patient was not admitted, citing no availability of beds and they were asked to take the patient to some other hospital. The family did not go anywhere as they claimed that doctors didn't mention on the admission slip that she had been "referred from AIIMS" and they kept waiting outside.
When the patient's condition started deteriorating at around 4.30am, the family again approached the emergency staff where they were asked to get the registration slip again. "Unfortunately, my mother had passed away by the time I returned after getting the slip for the second time at 5.34am," said Kumar.