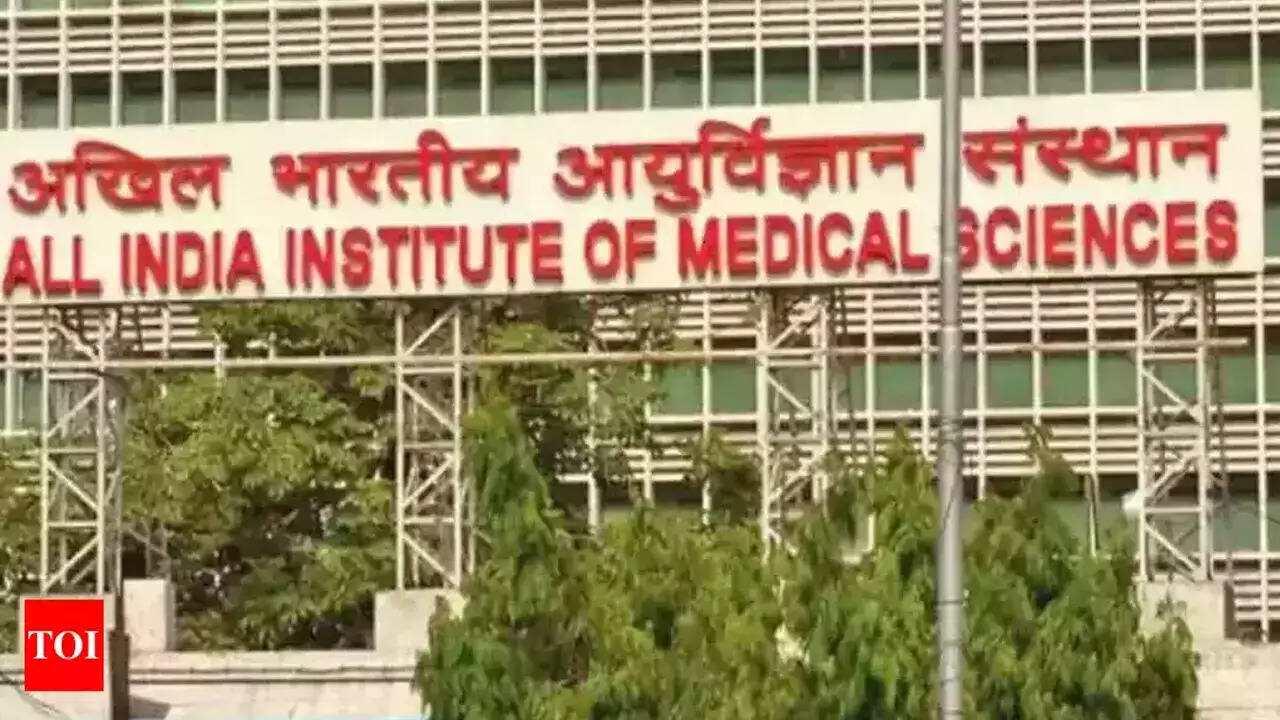 NEW DELHI: Doctors at AIIMS have successfully removed a shoe whistle – a 1.8cm long whistle installed in children's shoes — which was accidentally swallowed by a 4-year-old boy while playing, through bronchoscopy.
The boy was admitted to the hospital when he was having trouble breathing and was coughing and breathing strangely.
According to doctors, a Muslim family, who is a resident of Haryana's Nuh district, rushed to the AIIMS casualty on Sunday after hearing whistling sounds from their child's throat, while he was having difficulties in breathing.
The whistle had got stuck on the right bifurcation of the windpipe. The child was immediately taken to the operation theatre.
Since the procedure was complicated and carried a risk of failure leading to death, experts were alerted to be available for a possible tracheostomy (an opening created at the front of the neck so a tube can be inserted into the windpipe (trachea) to help in breathing) and surgical instruments were also kept ready for open chest surgery, if required.
Additional professor in the pediatric surgery department, Dr Prabudh Goel said, "We put a camera, light, instrument for picking up the whistle and created space for breathing during bronchoscopy and removed the whistle smoothly. The child is now in recovery and will be discharged in the next 24 hours".
Head of the pediatric surgery department, Dr Minu Bajpai, said, "100-120 such cases are reported per annum in which children in the age group of 18 months to seven years swallow tiny items like peanuts, almonds, necklace beads, safety pins, clips, part of the pens, blades, dry batteries used inside toys and smaller components assembled into toys etc. We advise people to keep such items out of the reach of their children as they can prove dangerous if swallowed".
He further said that it is estimated that only one out of seven children reach hospital in such conditions. It is a life-threatening condition and if the child doesn't reach experts on time, the consequences of such events could be disastrous and lead to brain damage, loss of life, and requiring open chest surgeries.
Children of this age group use their mouths to explore the world. This is known to aid in their sensory-motor development.
However, the habit does not always go away spontaneously and can lead to irreversible consequences, doctors said.