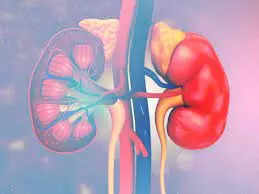 Bhopal: Key strategies to eliminate preventable deaths due to acute kidney injury (AKI) in children were deliberated during the 5th Annual Pediatric Nephrology conclave and dialysis workshop, organised by AIIMS Bhopal.
The initiative calls for global strategies to diagnose and treat AKI in patients with potentially reversible diseases, especially from disadvantaged populations with poor access to care.
AIIMS Bhopal department of pediatrics associate professor, Dr Gitish Bhatt highlighted that a recent meta-analysis has shown high death rate among children in low to middle income countries (22 per cent) as compared to developed countries (11 per cent). He also spoke about the need to enforce training and education of healthcare providers to increase the awareness. AIIMS Bhopal HoD pediatrics, Dr Shikha Malik emphasised on high burden of AKI in children admitted to pediatric ICU and timely intervention and awareness for early detection. AIIMS Bhopal nephrologist, Dr Mahendra Atlani also attended the event.
Indian Society of Pediatric Nephrology secretary Dr Aditi Sinha discussed the various dialysis modalities and enforced that peritoneal dialysis is the simplest and easiest modalities that can be used for the treatment of AKI in children.
A pre-conclave workshop was held at AIIMS Bhopal. International Society of Nephrology liaison officer Dr Martin Bitzan from Canada visited the centre and appreciated the clinical care services, training and research work being given by the department and congratulated for graduating to level A (regional centre of excellence) of the ISN-Sister renal centre collaboration with McGill University started in January 2018, according to a press release.
Prof Arvind Bagga, AIIMS Delhi HoD Pediatrics, Prof Anil Vasudevan from St Johns Medical College, Dr Rupesh Raina, Dr Sudha, Dr Ranjeet Thergaonker also attended the workshop.
The conclave ended with research presentations by post graduates in which Dr Harshita and Dr Pooja from AIIMS Bhopal bagged first prize.