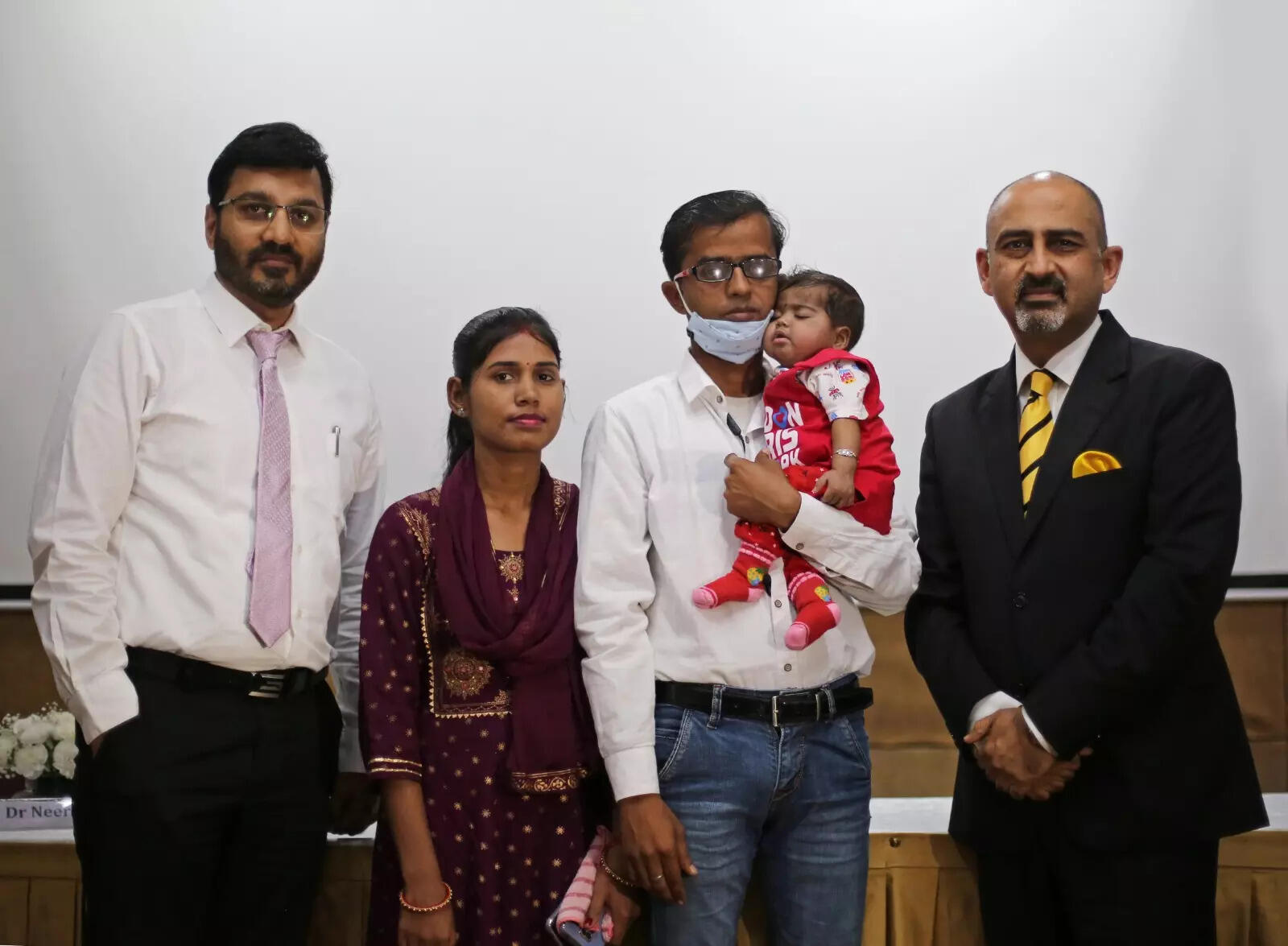 New Delhi: Apollo Hospitals Group announced the successful completion of 500 paediatric liver transplants. The Apollo Transplant programme offers a host of state-of-the-art services which include management of liver disease, management of kidney disease, liver and kidney transplantation, heart and lung transplantation, intestinal, pancreas and GI transplant surgeries and paediatric transplant services. The programme has a success rate of 90 per cent.
Dr Prathap C Reddy, Founder Chairman, Apollo Hospitals Group, said, "India is emerging as a world leader in organ transplantation. Organ transplantation is a true act of human kindness and an extraordinary medical achievement. This milestone further reflects our commitment to advancing paediatric liver transplantation and providing the best possible care to our patients. I am immensely heartened at what this programme has been able to achieve in two decades. From a time when children with end-stage liver disease didn't have any care possibilities, to where we are today – marking 500 transplants in children whose lives have been transformed."
Apollo Hospitals receives liver transplant patients from over 50 countries. Patients from several countries including the Philippines, Indonesia, United Arab Emirates (UAE), Qatar, Bahrain, Jordan, Pakistan, Kenya, Ethiopia, Nigeria, Sudan, Tanzania, Bangladesh, Nepal, Srilanka, CIS, Myanmar and many others have found transformational and affordable solutions in India. A patient can undergo liver transplant surgery in India at an affordable cost with excellent outcomes.
Dr Anupam Sibal, Group Medical Director and Senior Paediatric Gastroenterologist, Indraprastha Apollo Hospitals New Delhi, said, "We are proud to have reached this important milestone and are honoured to have been able to help so many children and families in need. Over the years several challenges have been overcome – transplants in small babies weighing as little as 4 kg, transplants in babies and children with serious medical conditions other than liver failure, ABO incompatible transplants when the family does not have a blood group compatible donor. We are so happy that our 500th patient is a baby girl and nearly 45 per cent of our patients are now girls."
Dr Neerav Goyal, Senior Consultant, Liver Transplant, Indraprastha Apollo Hospitals New Delhi, said, "We are now able to perform the most complex of liver transplants in babies where the size of the blood vessels is as small as 3-4 mm. Paediatric liver transplantation requires a multidisciplinary team and success requires harmonisation between all the team members."