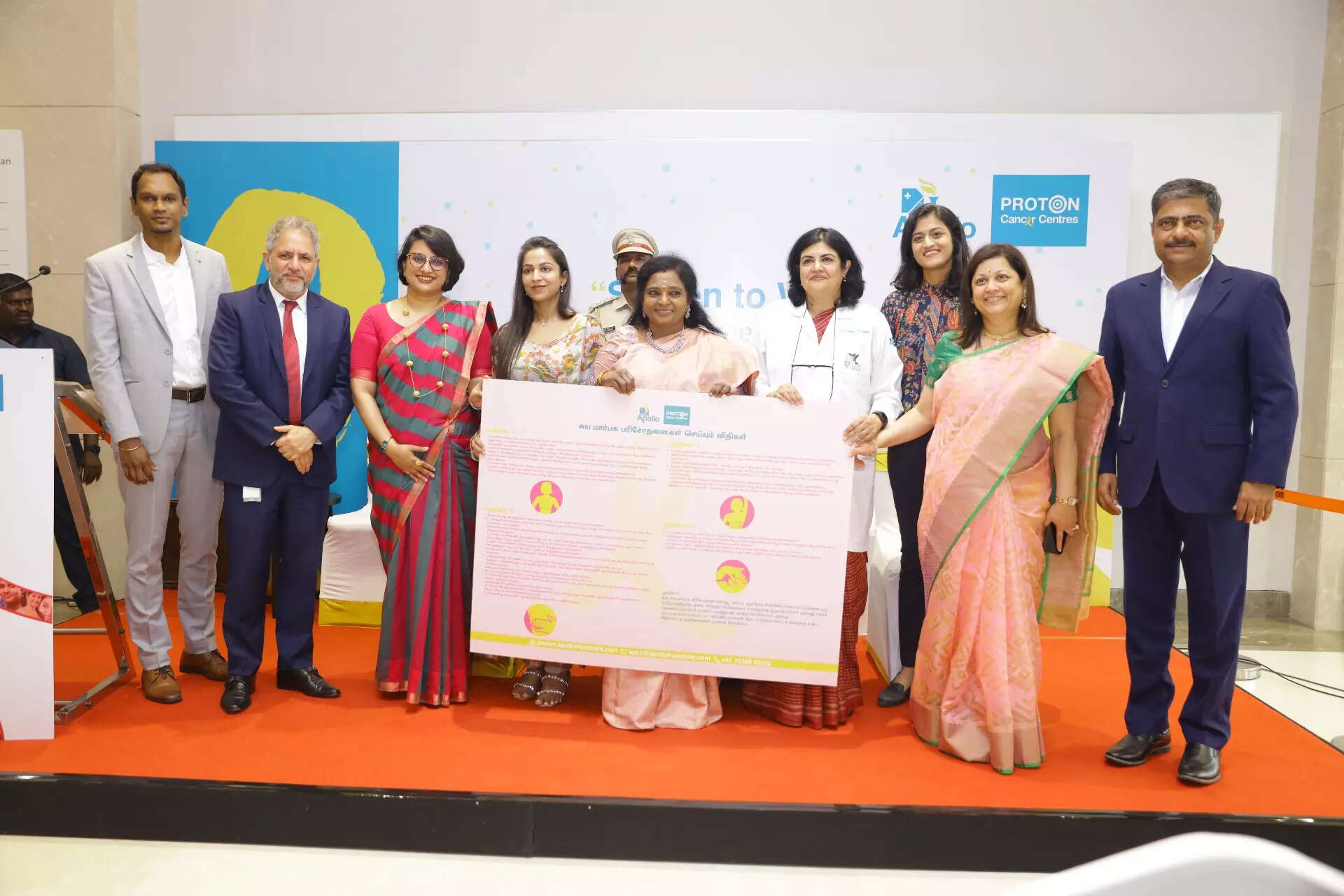 Chennai, March 09, 2023: Apollo Proton Cancer Centre, the first and only Proton Therapy Centre in South Asia & the Middle East, has launched the second edition of the International Women's Day campaign—'Screen to Win'—for women auto drivers in Chennai. This initiative is centered to encourage women to get screened, be aware of cancer, and spot the disease at an early stage.
The Apollo Mobile Cancer Screening Program was inaugurated by the chief guest, Her Excellency, Dr. Tamilisai Soundararajan, Governor of Telangana and Lt. Governor of Puducherry; and guest of honor, Dr. Preethaa Ganesh, Vice President, Vels Group of Institutions, in presence of Dr. Sapna Nangia, Senior Consultant-Radiation Oncology, Dr. Manjula Rao, Consultant-Oncoplastic Breast Surgeon, and Dr. Muktha Mahajan, Consultant – Breast & Interventional Radiology, Apollo Proton Cancer Centre, Chennai.
As a part of the initiative, the screening program will be hosted in association with 'Enayum Kaikal', the women auto drivers' association in Chennai. It will be conducted in Apollo Mobile Health Bus. It includes a digital mammogram, X-Ray, ultrasound, pap smear test, ECG, Echo, basic comprehensive test, BMI, RBS & BP. The participants can come to get themselves screened at their convenience.They can also avail of consultation with an expert.
Her Excellency, Dr. Tamilisai Soundararajan, Governor of Telangana and Lieutenant Governor of Puducherry, expressed her delight in being a part of the Apollo Proton Cancer Centre's 'Screen to Win' initiative. She stated, "As a woman, I understand the importance of raising awareness about health issues that disproportionately affect women. Cancer is one such issue. The number of deaths in our country is alarming and heartbreaking, even though breast cancer is preventable and curable if detected early. We need to educate and empower women to prevent and fight cancer, which claims far too many lives each year. I congratulate the Apollo Proton Cancer Centre's efforts to address it through this campaign, particularly for auto rickshaw women drivers. I encourage the community to take benefit of the Apollo cancer screening camps for a healthy future."