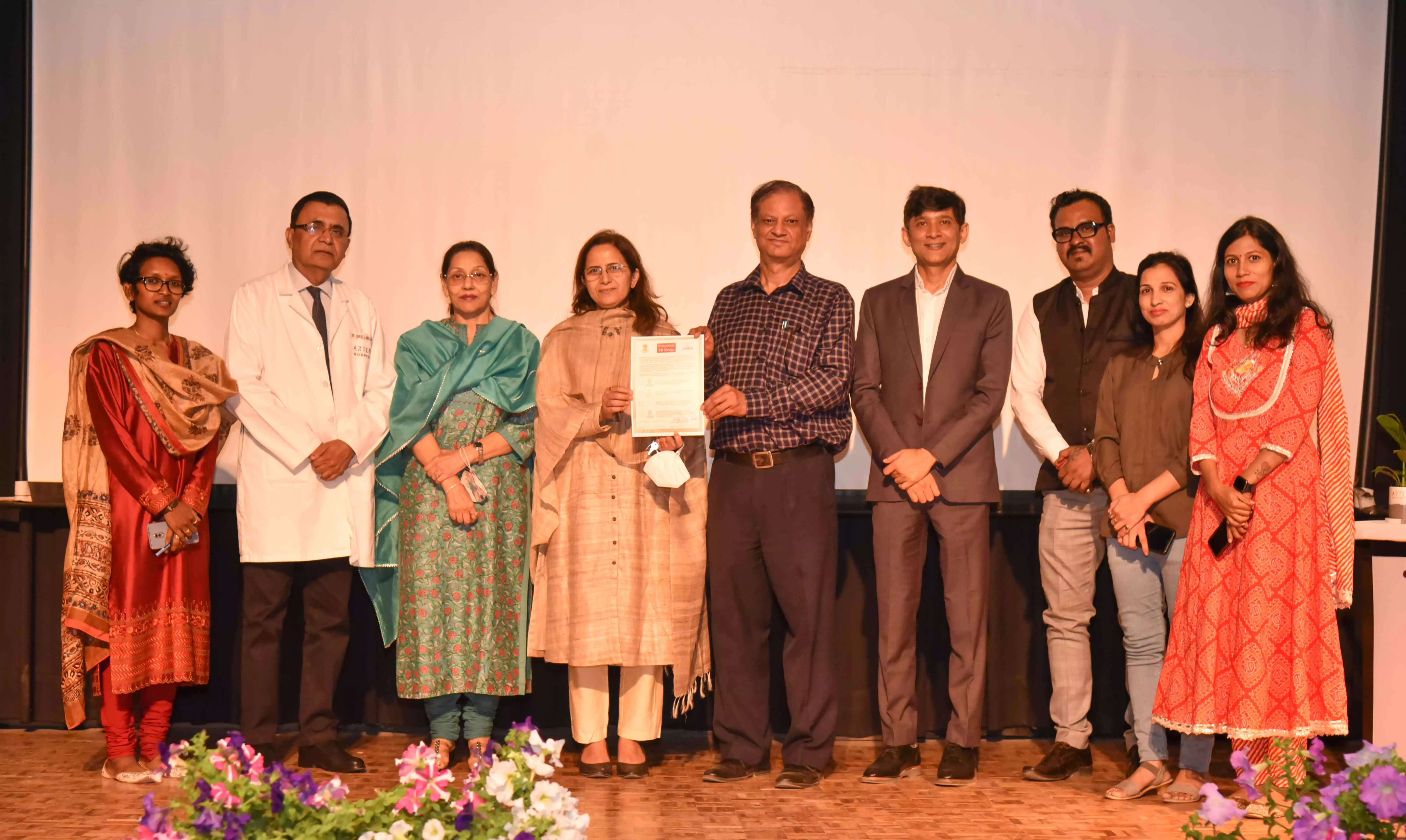 Gurugram: Ahead of World TB Day, Artemis Hospital has launched a campaign for lung health and TB awareness among people living in the urban slums of Gurugram. The initiative will run for six months and cover thousands of slum residents and migrants living in the district.
As part of the campaign, Artemis Hospital, in association with an NGO, will conduct a door-to-door health education programme to make people aware of the importance of preventing tobacco usage, healthy lifestyle practices for improving lung health, the causes and symptoms of TB, and measures that can be taken to protect against the disease. Various tools will be used including posters and flyers, street plays, community meetings, WhatsApp messages, quiz programmes for children and young adults, and women's self-help groups.
Free TB screening camps will be organised for slum residents. They will be encouraged to get screened for TB. A referral system will be established to connect people found TB-positive with the local NTEP or public health centres for the necessary treatment and follow-up. The hospital will be providing personal counselling to TB patients by trained personnel. A support group will be formed among TB patients, TB champions (those willing to quit tobacco usage), and local influencers and healthcare workers in the community to ensure the completion of treatment.
"As the TB officer for Haryana, I am pleased to extend my full support to Artemis Hospital and their commendable efforts in combating TB. I congratulate them on this wonderful initiative and assure them of our cooperation from the district and state levels. Let us work together to make this a model for the world and showcase it to the state government and central TB division," said Dr Rajesh Raju, TB Officer, Haryana.
"We have made significant progress in our fight against TB, with over 2223 designated microscopy centres where we can directly diagnose TB patients, especially those who have been coughing for more than two weeks. We also process around 50 samples daily using molecular machines and obtain all the results directly. Within two to three hours, we can determine whether a patient has tuberculosis and whether it is sensitive or resistant to rifampicin. However, we still have a long way to go in achieving our goal of treating all TB patients. I urge all doctors and government hospitals to support us in this endeavour so that we can identify and treat as many patients as possible to control TB," said Dr Keshav, District TB Officer, Gurugram.
Dr Devlina Chakravarty, MD & CEO, Artemis Hospital, Gurugram, "Slums are breeding grounds of infectious diseases, including TB, due to overcrowding and poor living conditions. About 10.2 per cent of the total slum population of Haryana now lives in Gurugram, according to the 2011 Census. Many of them do not have access to national health programmes. The war on TB clearly cannot be won without targeting urban slums. The various interventions planned as part of this initiative will lead to improved lung health and reduced TB rates among slum residents of the district, as well as increased awareness and understanding of the disease and best practices."
Dr Bhavin Vadera, USAID/ India, addressed the event by mentioning the need for corporate and multisectoral engagement for the nation's mission against TB. The govt with all efforts in the programme needs support from corporate organisations.
Most of the efforts for the TB campaign will be focused around the two public health centres at Kasan and Bhangrola where most of Gurugram's slum population resides.