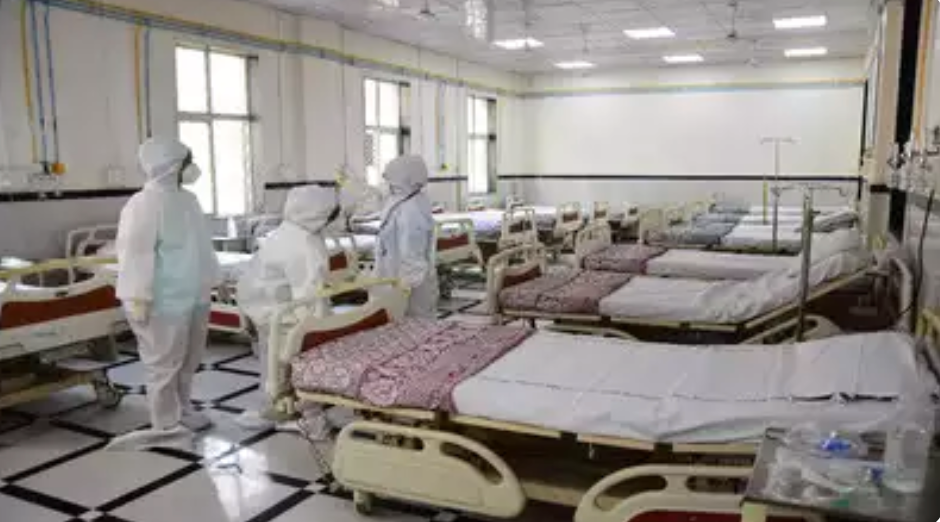 MUMBAI: After a year-long lull, Covid-19 wards are opening in some private hospitals with a handful of admissions trickling in daily. While some have increased their masking and testing protocols in response to the surge in cases, others remain on standby.
On Sunday, Maharashtra reported 397 new cases of Covid-19, a marginal drop from Saturday's tally of 437 cases. However, active cases in the state went past 2,000 for the first time since October. Mumbai reported 123 new cases, but importantly, saw 17 new admissions across hospitals, a marked increase in several months. The city currently has 43 patients admitted due to Covid-19 of which 21 are on oxygen support.
Dr V Ravishankar, CEO of Lilavati Hospital, said they have prepared a 15-bed triage ward and ICU for Covid cases. Looking at the surge, the hospital has reinforced stringent protocols for healthcare workers, such as masking, and particularly for those in direct contact with patients.
At Bombay Hospital, Dr Gautam Bhansali said a 10-bed ward has been prepped to admit Covid patients. Although the physicians have seen a rise in number of patients coming positive for Covid, nobody has required admission till now. "A 72-year-old came close to requiring hospitalisation, but we could treat her at home," said Bhansali, adding that they do anticipate some requirement for beds if cases continue to rise.
Dr Sujit Chatterjee, CEO of Hiranandani Hospital said they have been admitting 1-2 Covid cases daily although no one has been critical.