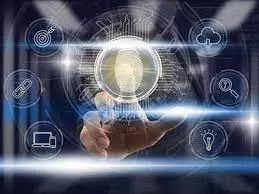 New Delhi: Niva Bupa Health Insurance Company Limited has invested in building digital expertise across the entire value chain and be it onboarding customers or settling claims, everything is digital, he said.
"More than 50 per cent of our policies get issued with zero human touch entirely digitally, and about 90 per cent of our renewals are now happening digitally," Ramachandran told in an interview.
The company, he added, is using new age technologies like artificial intelligence and machine learning for process automation, fraud mitigation and driving business revenue. It has doubled its market share in the retail health insurance category to 8.4 per cent in FY23 compared to FY20, Ramachandran said, confident the company will maintain a "strong growth trajectory in 2023".
Business priorities this year will be all about adding segment-based products in the portfolio to cater to different customer needs, expanding hospital network to provide access to cashless treatment to customers, and increasing the penetration of health insurance, according to him.
Amazon Web Services (AWS) has empowered Niva Bupa achieve its key business goals, leading to improved end customer experiences, cost optimisation, and reduced time-to-market.