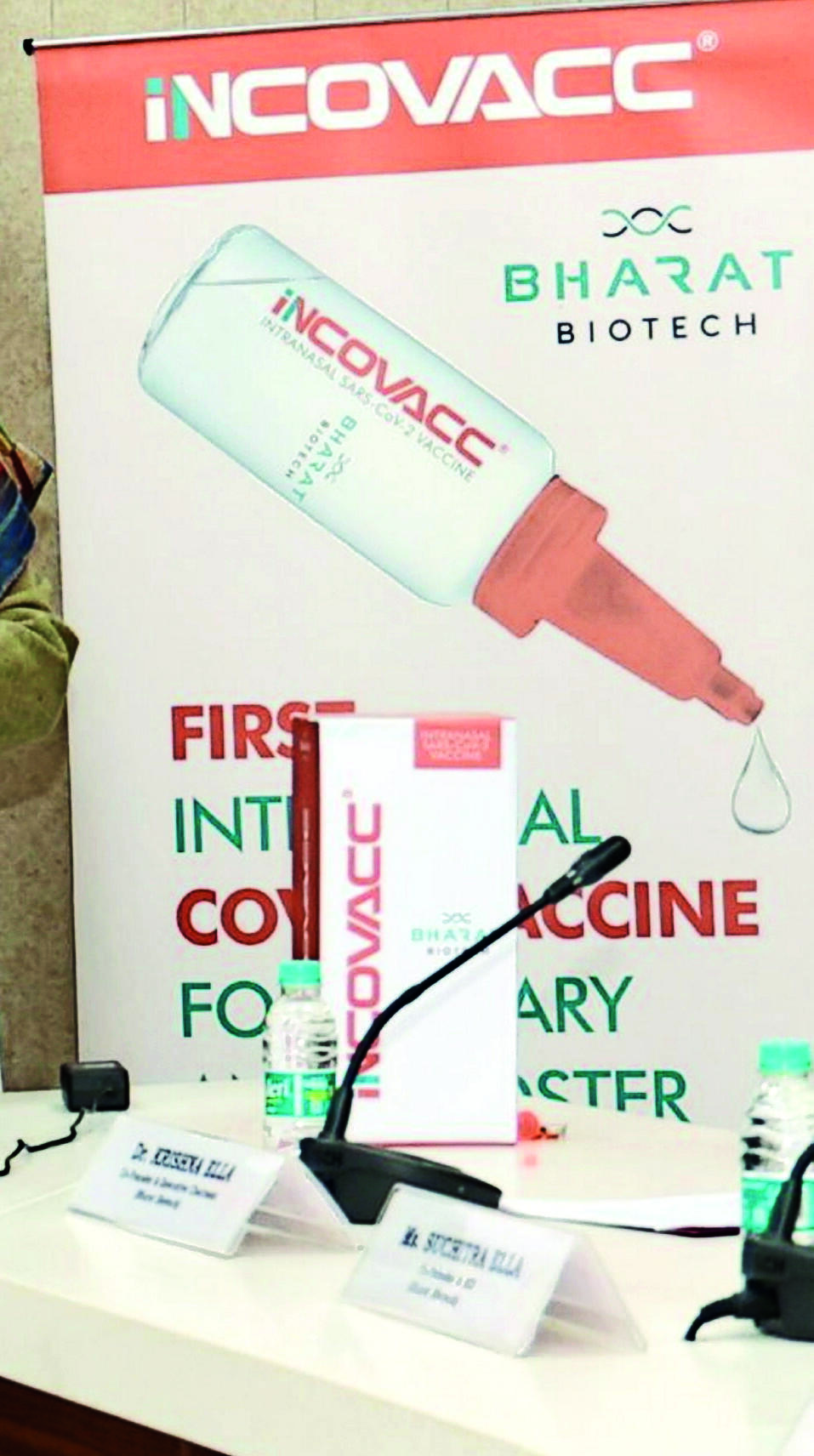 Major private hospitals including Max Healthcare, Fortis Healthcare and Indraprastha Apollo have not procured newly launched nasal vaccine for Covid-19 due to tepid demand for precautionary doses and receding cases. Bharat Biotech-manufactured Incovacc, the world's first nasal Covid-19 vaccine, was dispatched by the company in the first week of February.
"In the last few weeks, we have hardly done Covid-19 vaccination. There is no demand and hence we decided to not procure any new vaccine," said a hospital executive, speaking on the condition of anonymity. Incovacc has been rolled out as a booster dose for adults aged 18 years and older. Hyderabad-based Bharat Biotech has made booking of it available on the government portal Co-WIN, priced at ₹800 per dose for the private market and ₹325 for central and state governments.
The vaccine was supposed to be available only in private hospitals as the government did not procure it as well. Bharat Biotech did not respond to a request for comment.
Most of the hospitals across the country have either exhausted their stocks of Covid vaccines or returned those to the companies, and have decided not to procure vaccines with infections receding. The Max hospital chain last procured Covishield vaccine last year, a spokesperson said. "We have consumed the stocks…Nowadays rarely people come for vaccines," the spokesperson said. The case is the same with other big hospitals.
"Not only in Delhi, but hospitals everywhere have not procured Covid vaccines in the last few months. They are just exhausting stocks," said an executive.