Blueberry Pancakes Recipe – Egg Free with step by step pictures. Soft fluffy pancakes with blueberries.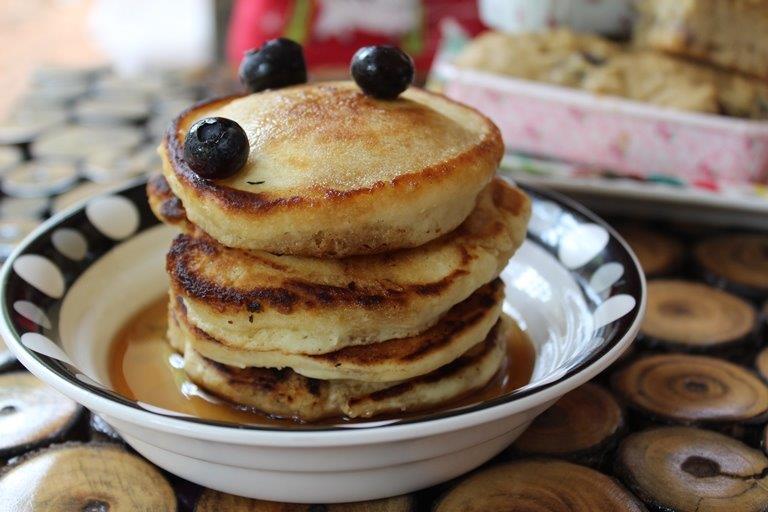 Pin
Delicious fluffy pancakes taste amazing with warm syrup. This is not only easy to make but it makes perfect pancakes all the time.
About Blueberry Pancakes Recipe
A pancake is a flat, often thin and round cake made from a starch- based batter that may include eggs, milk, and butter and cooked on a hot surface such as a griddle or frying pan, often with oil or butter. It's a kind of batter bread.
Similar Recipes,
Wheat Pancake
Cornmeal Pancakes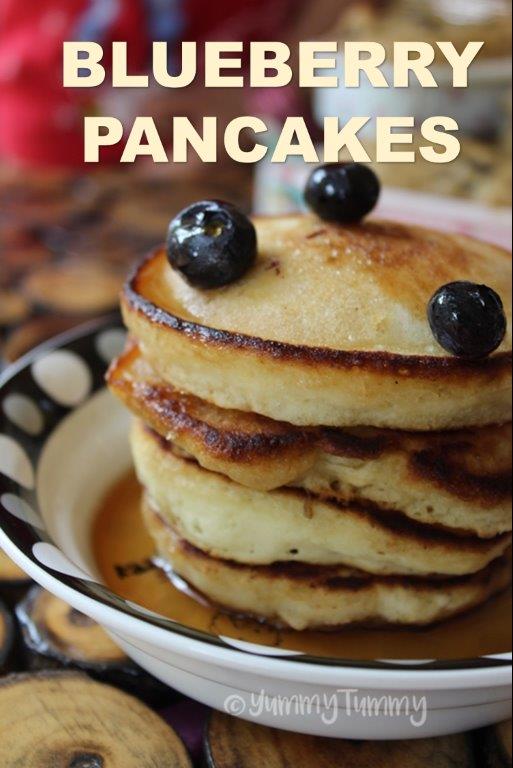 Pin
Ingredients for Eggless Blueberry Pancakes Recipe
All Purpose Flour / Maida 
All-purpose flour can be used for a variety of tasks, including baking, cooking, coating meats and vegetables, and thickening sauces and gravies. To manufacture all-purpose flour, a blend of hard wheat (which has more gluten) and soft wheat is crushed together.
Baking Powder 
In baked goods, baking powder is used as a leavening agent. Additionally, it functions as a cleaning agent for home furnishings. Even though the leavening agents won't function as well if it expires, you can still use it as you would baking soda. Baking powders come in single-acting and double-acting varieties.
Blueberry 
Most blueberries have a sweet, acidic flavour. They are not particularly sweet, and unripe blueberries taste sour. They are small but juicy, releasing juice when you bite into them. Wild blueberries are smaller than cultivated blueberries and have a more floral flavour.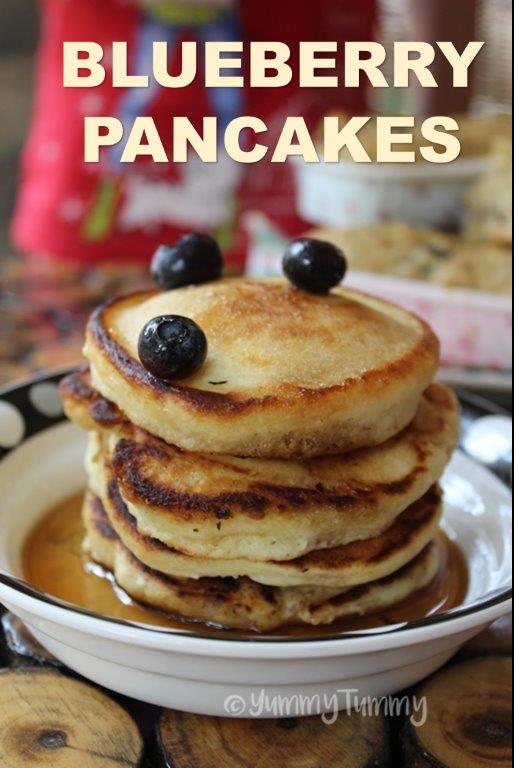 Pin
If you have any questions not covered in this post and if you need help, leave me a comment or mail me @[email protected] and I'll help as soon as I can.
Follow me on Instagram, Facebook,Pinterest ,Youtube and Twitter for more Yummy Tummy inspiration.
IF YOU MAKE THIS RECIPE OR ANYTHING FROM YUMMY TUMMY, MAKE SURE TO POST IT AND TAG ME SO I CAN SEE ALL OF YOUR CREATIONS!! #YUMMYTUMMYAARTHI AND @YUMMYTUMMYAARTHI ON INSTAGRAM!
Blueberry Pancakes Recipe | Eggless Blueberry Pancakes Recipe
Aarthi
Blueberry Pancakes with Step by Step Pictures. Pancakes taste amazing with some fresh blueberries and maple syrup.
Nutrition Facts
Blueberry Pancakes Recipe | Eggless Blueberry Pancakes Recipe
Amount Per Serving (1 g)
Calories 477
Calories from Fat 122
% Daily Value*
Fat 13.6g21%
Saturated Fat 8.2g51%
Cholesterol 36mg12%
Sodium 190mg8%
Carbohydrates 65.4g22%
Fiber 3.4g14%
Sugar 14.4g16%
Protein 9.2g18%
* Percent Daily Values are based on a 2000 calorie diet.
Prevent your screen from going dark
Blueberry Pancakes Recipe Step by Step Pictures
1)Take flour in a bowl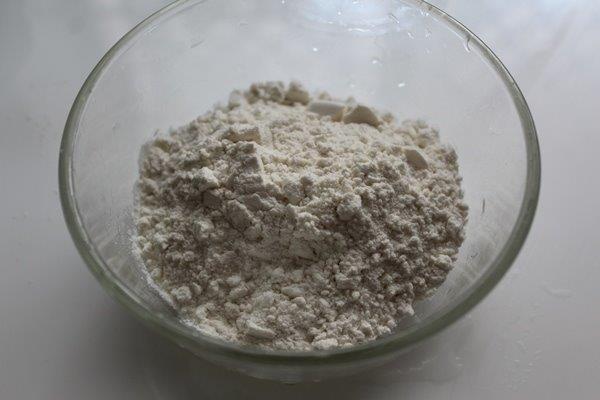 Pin
2)Add in baking powder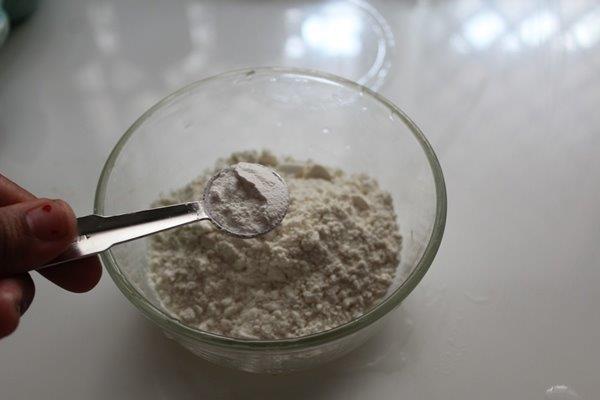 Pin
3)Add in sugar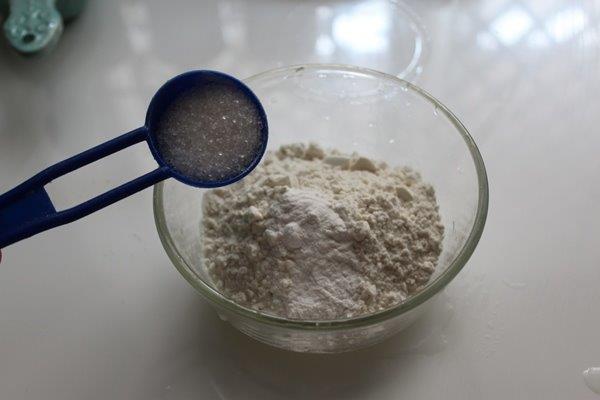 Pin
4)Add in curd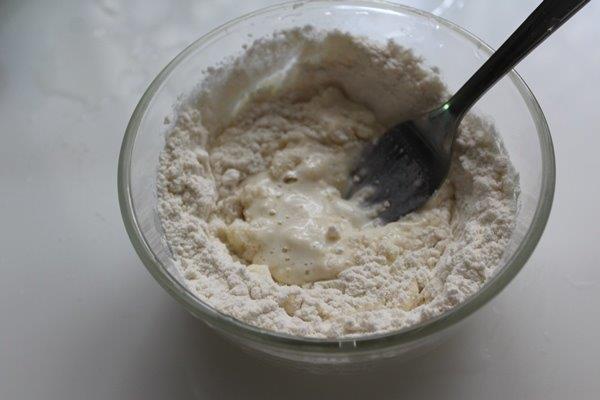 Pin
5)Add in milk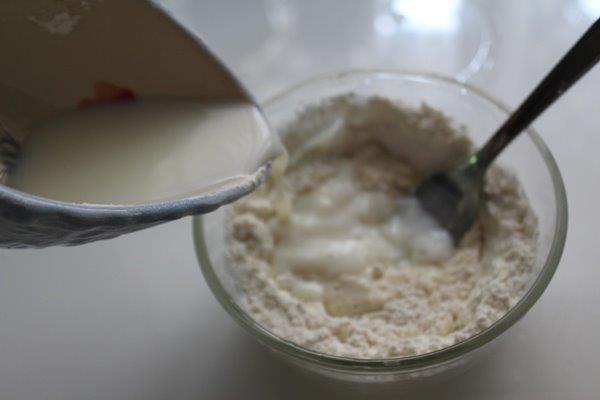 Pin
6)Add in salt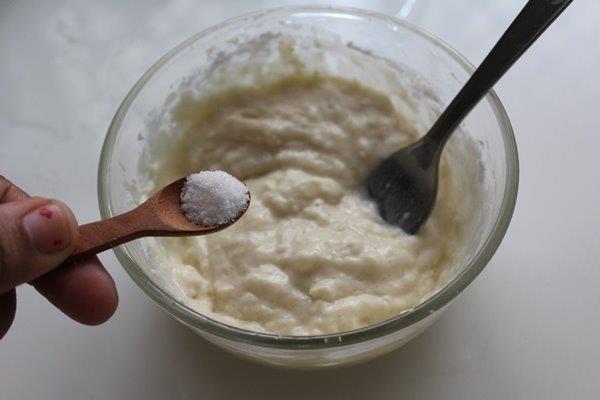 Pin
7)Mix gently. The batter has to be thick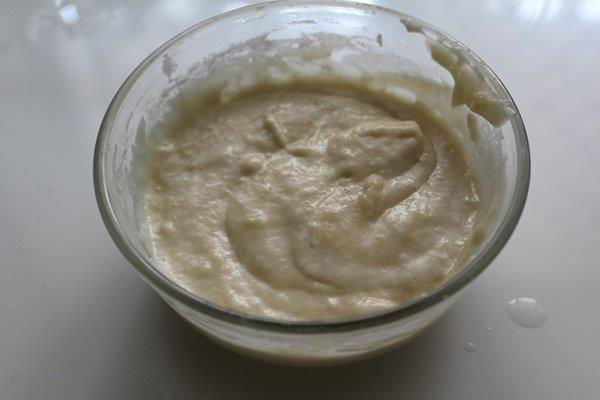 Pin
8)Heat pan, Add butter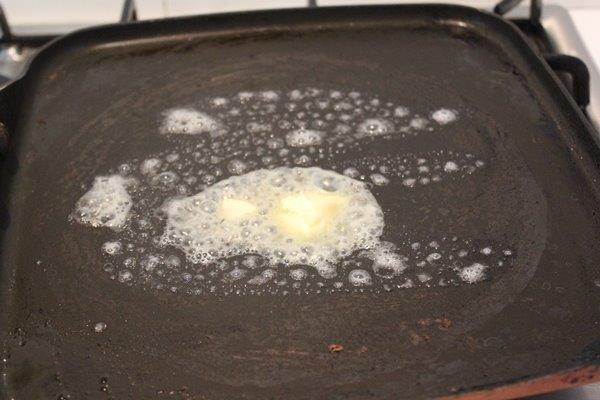 Pin
9)Dollop batter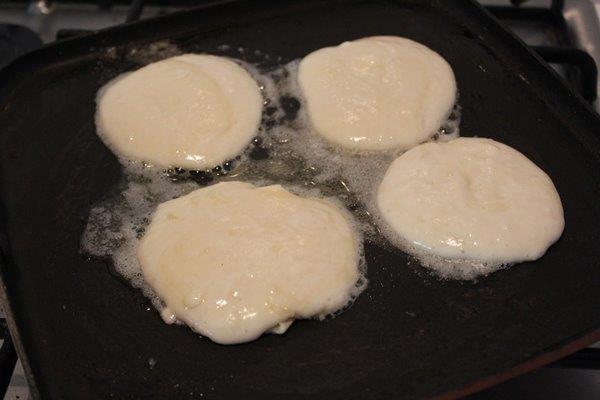 Pin
10)Add in blueberries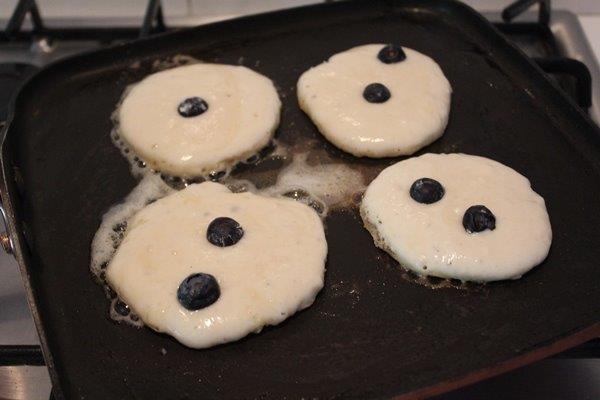 Pin
11)Flip over and cook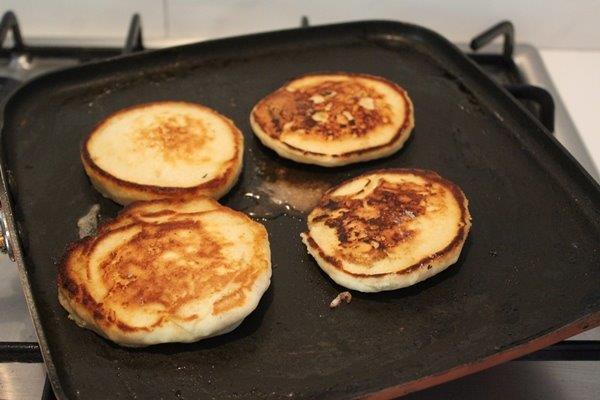 Pin
12)Stack pancakes in a plate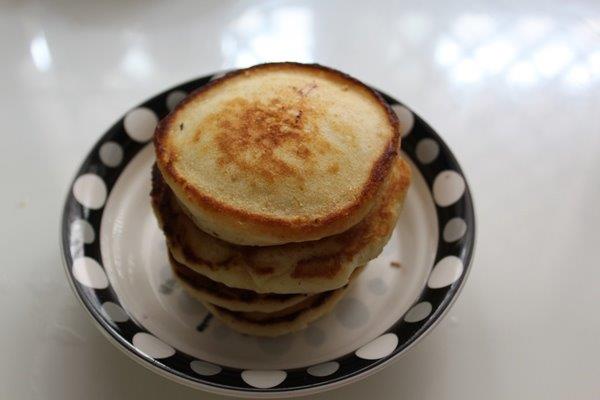 Pin
13)Top with blueberries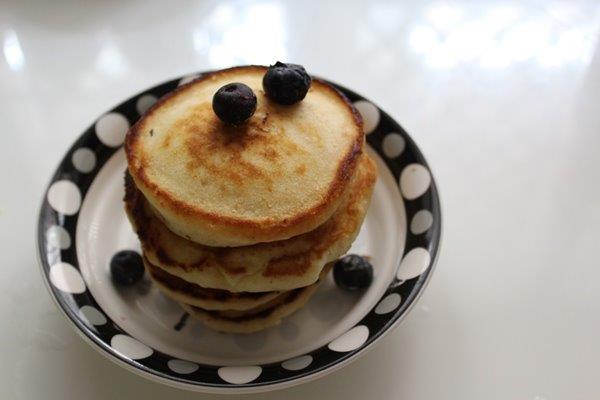 Pin
14)Drizzle maple syrup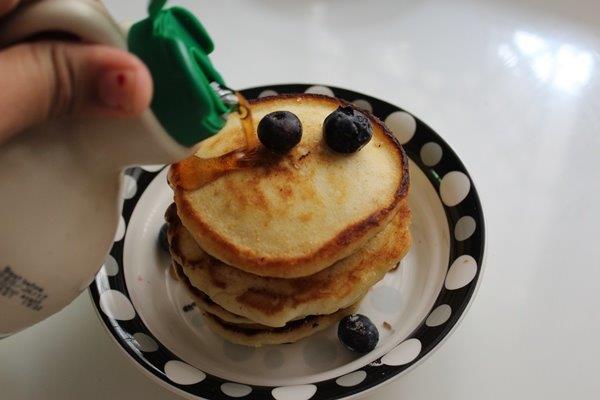 Pin
14)Add as much as you like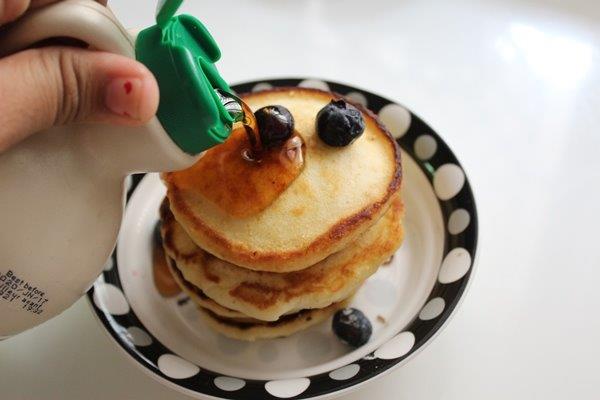 Pin
15)Serve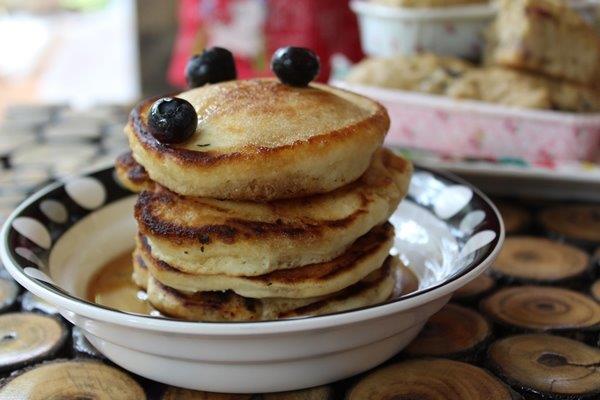 Pin
16)Serve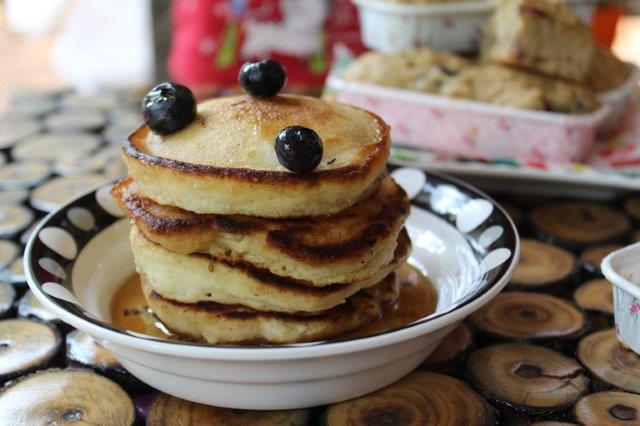 Pin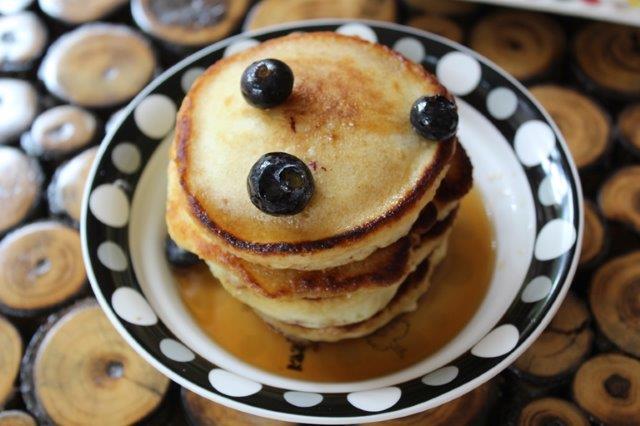 Pin
Frequently Asked Questions
Are pancakes with blueberries good for you?
Whole grains provide the foundation for these simple pancakes, which also benefit from antioxidants and phytonutrients from organic blueberries.
Where do pancakes originally come from?
Pancakes were made in ancient Greece and Rome with wheat flour, olive oil, honey, and curdled milk. Cratinus and Magnes, two ancient Greek poets, wrote about pancakes in their works.