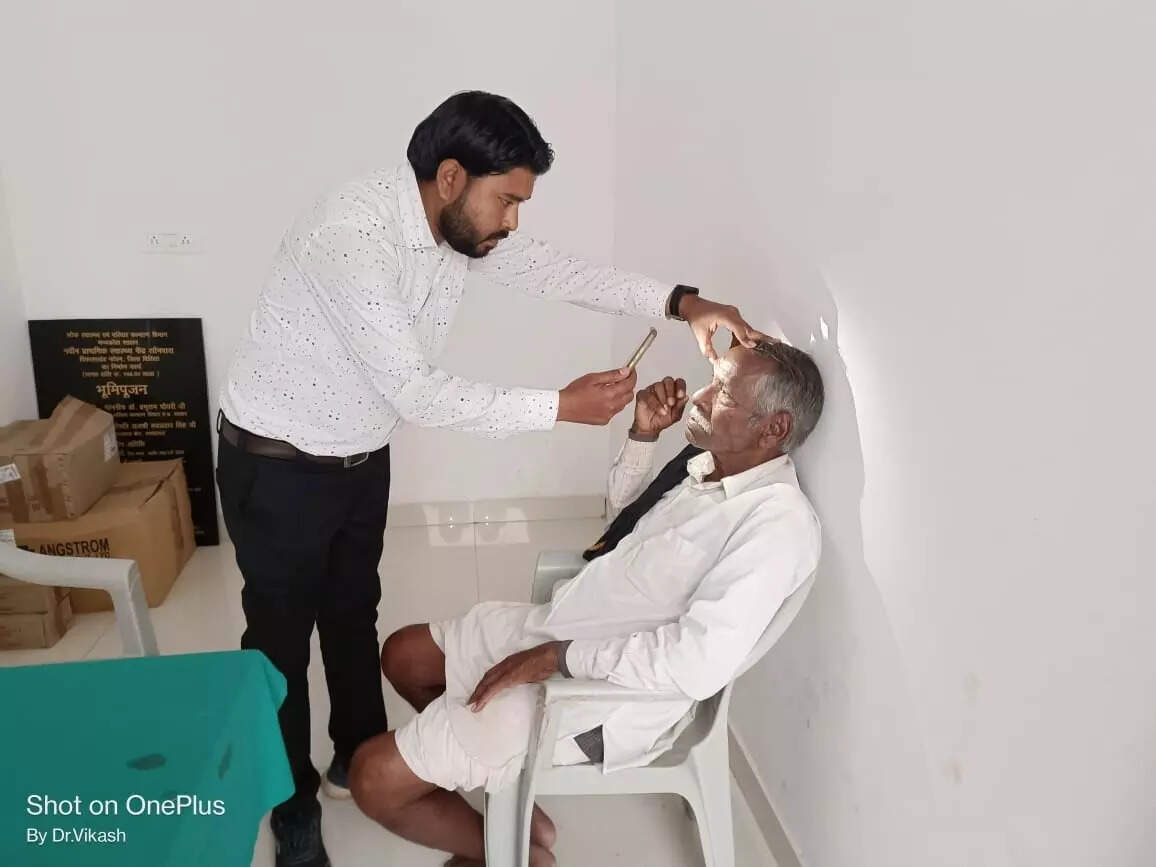 Lucknow: Logy.AI, an Artificial Intelligence (AI) enabled healthcare platform has developed an AI and Whatsapp-based system which will help detect eye diseases, such as Cataract.
This new technology mode was recently displayed in the exhibition held at the G20 summit in Uttar Pradesh's Lucknow. Priyaranjit Ghosh, co-founder of this startup, said that people in rural areas often have eye problems, but their problems increase due to the lack of timely doctor's advice and treatment.
In such a situation, through WhatsApp, any health worker can easily discern the eye disease of these patients, by taking a photo of their eye.
On the basis of which, the patient can visit the doctor, take advice and seek treatment. Ghosh added that the system was developed in 2021 and is now running in Madhya Pradesh's Vidisha and 1,100 people have been screened so far.
Logi.AI Director Nivedita Tiwari said that the application has been attached with WhatsApp, as it is accessible to almost everyone and the app will be launched later.
"A number has been created in WhatsApp, which is called a contact. We have integrated our technology, referred to as Artificial Intelligence Cataract Screening Solution in the contact," said Tiwari.
She added that the contact is sent to the users by adding it to WhatsApp. A WhatsApp bot gets basic details of the patients such as name, gender, etc., among others. After giving the information, the patient, who is guided by the bot, has to send a picture of the affected eye.
The bot assesses the picture and lets the patient know if they have cataract and if it is mature or of a lesser degree. Following which the patient can get medicines and surgery if needed by the doctor. The whole process is automatic.
AI technology copies human senses. Health care data is used to create this technology. The method of testing is similar to that of a doctor and 91 per cent accuracy was achieved in its trial done with about 100 patients, said Tiwari.
She apprised that about 50 people had been trained in Vidisha for the same. At present, it is being run as a pilot project in Madhya Pradesh. Tiwari said that positive results had emerged from the G20 and will be used soon in UP.
Vidisha District Magistrate Umashankar Bhargav said that AI is powered by WhatsApp and has been started as a pilot project in Nateran block of Vidisha and its basic objective is to raise awareness among people.
Terming the initiative as a great thing for remote areas, Bhargav said that the people in the block are being made aware and the patient is tracked from there to be operated upon by the doctors.
Senior eye surgeon Dr Sanjay Kumar Vishnoi said that the database is especially effective for remote areas where most facilities are not available.