Blueberry Chia Pudding Recipe with Step by Step Pictures.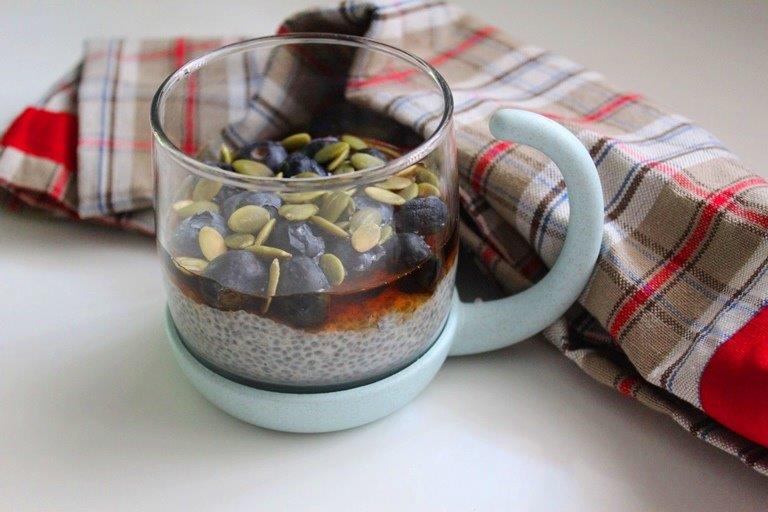 Pin
This is a super healthy chia pudding recipe which is not only tasty but is so filling and nutritious. Make this the night before and enjoy the next day.
About Blueberry Chia Pudding Recipe
The word pudding is thought to derive from the Latin word botellus, which means sausage, possibly leading to the French boudin, which derives from the Latin botellus, which means small sausage, and refers to encased meats used in mediaeval European puddings. Another comes from the West German pud which means to swell.
Chia Seeds Benefits
Do you know! Chia seeds has as much calcium as a glass of milk, more Omega-3s than a serving of walnuts, as many antioxidants as blueberries. It is one of the highly nutritious seed.
Essential Fatty Acids

Protein
Vitamins A, B, E and D
Minerals like calcium, phosphorus, potassium, iron, copper, zinc, magnesium, manganese, niacin, thiamine, and others
Antioxidants
Chinagrass Pudding
Apple Pudding
Chocolate Pudding
Chocolate Mousse
Mango Custard Cheesecake
Mixed Fruit Cream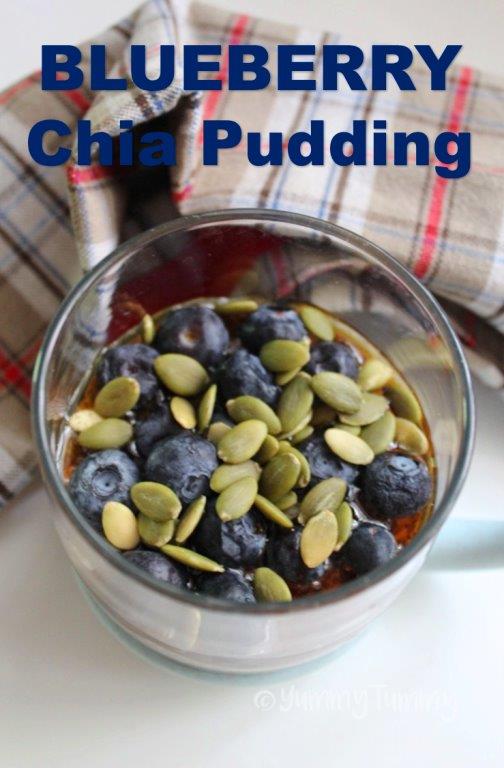 Pin
Ingredients for Blueberry Chia Pudding Recipe 
Chia seeds 
Chia seeds have a mild, nutty flavour that complements both sweet and savoury dishes well. They have a very subtle flavour, though some compare it to a poppy seed or an alfalfa sprout. The dry chia seed has a crunchy and dense texture when raw.
Soy Milk 
Soy milk has a mild and creamy flavour that varies depending on the brand. It is typically sweeter than other milk substitutes. This is probably your best option if you want dairy-free milk that tastes like milk.
Fresh Blueberries 
Most blueberries have a sweet, acidic flavour. They are not particularly sweet, and unripe blueberries taste sour. They are small but juicy, releasing juice when you bite into them. Wild blueberries are smaller than cultivated blueberries and have a more floral flavor.
Chia Seeds Pudding Recipe | Blueberry Chia Pudding Recipe
Aarthi
Blueberry Chia Pudding recipe amazing when served cold. This pudding is not only easy to make but is very healthy as well.
Video
Prevent your screen from going dark

Blueberry Chia Pudding Recipe Step by Step pictures
1)Take chia seeds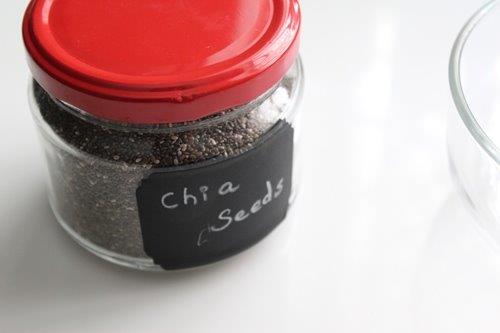 Pin
2)This is how it looks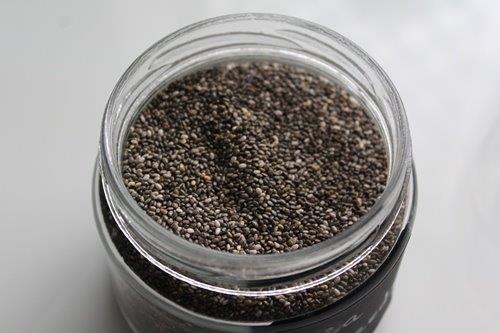 Pin
3)take some chia in a bowl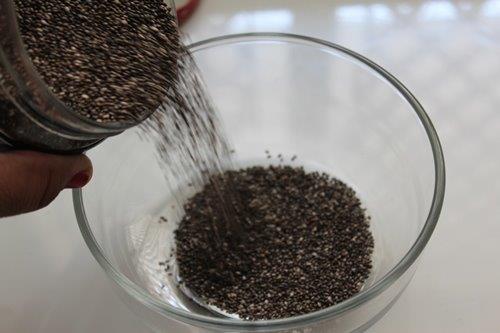 Pin
4)You can add as much or as little you like, but once it is bloomed it will get triple in size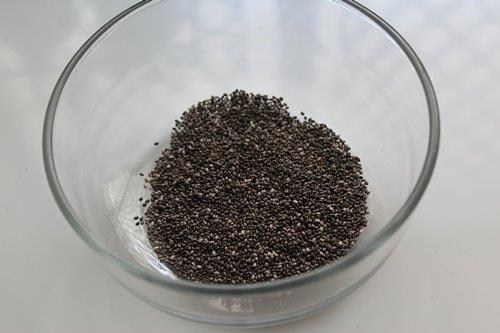 Pin
5)I added milk for swelling. You can use water too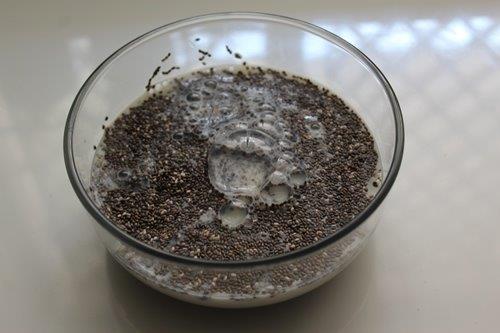 Pin
6)Mix well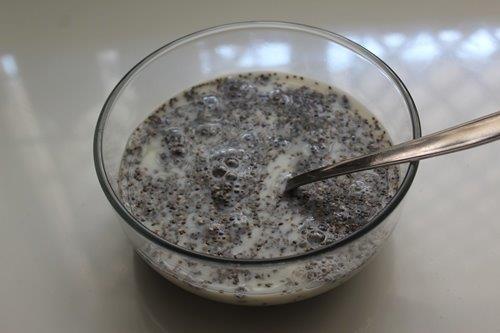 Pin
7)It will take around 30 mins for blooming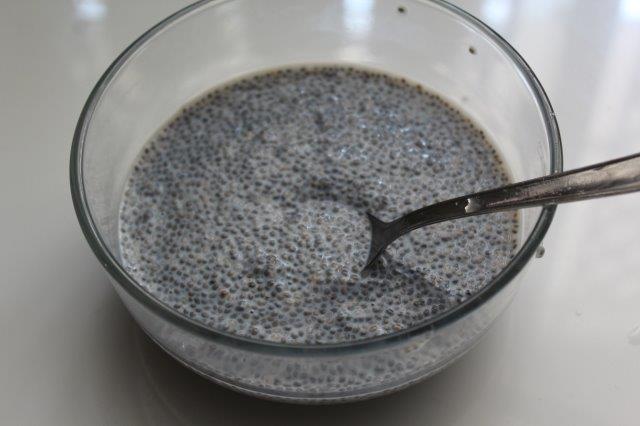 Pin
8)Take a serving glass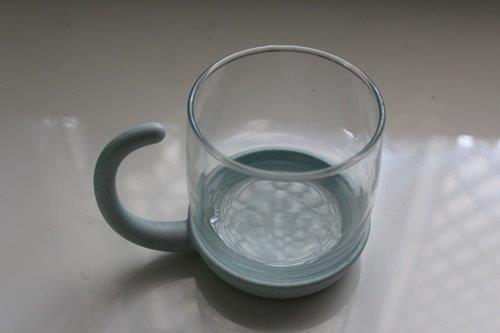 Pin
9)Spoon chia pudding in it.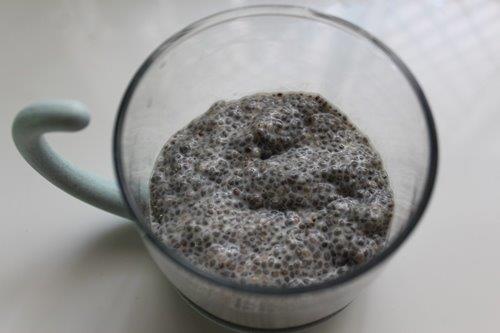 Pin
10)Top with blueberries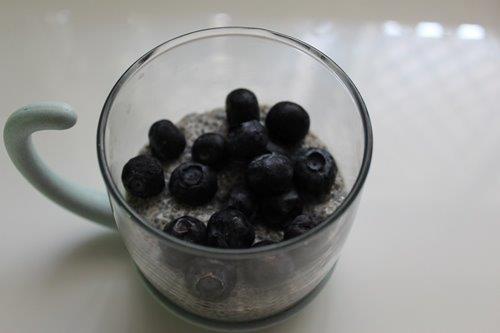 Pin
11)Top with honey or maple syrup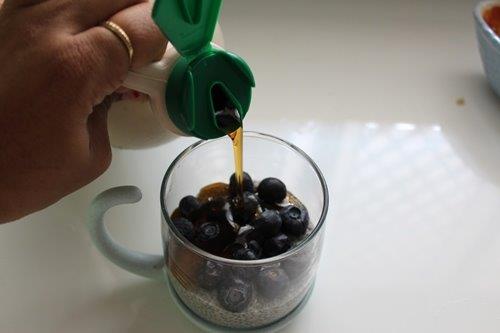 Pin
12)Top with pumpkin seeds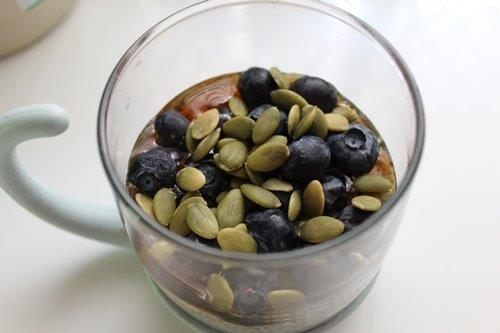 Pin
13)Serve cold.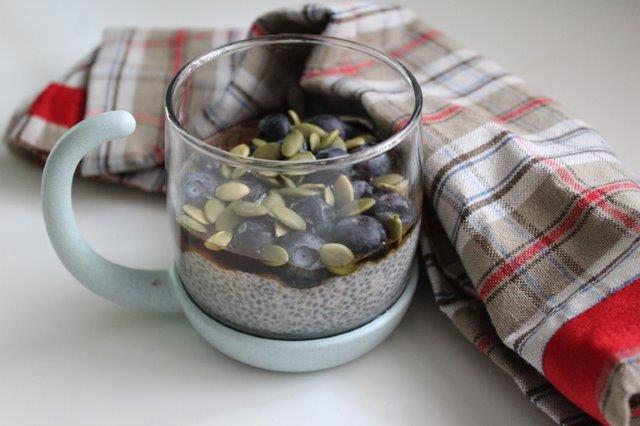 Pin
Frequently Asked Questions
Where is pudding originally from?
The pudding is unquestionably a British invention, derived from the sausages brought into the country by the Romans in the first century BC. The word pudding derives from the Latin word botellus, which means "sausage"; the French word boudin derives from the same root.
Is Chia Seed Pudding good for weight loss?
Chia pudding is extremely nutritious because chia seeds are high in omega 3 fatty acids, protein, antioxidants, and fiber. Chia seeds contain soluble fiber, which can aid in weight loss by keeping you feeling full and can also help with constipation.
Benefits of chia pudding include improved heart health, weight management, reduced inflammation, improved digestion and detoxification, and increased nutrient intake. Increased omega-3 fatty acid and healthy fat intake is also on the list of advantages.