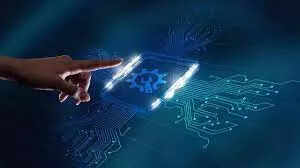 Bengaluru: Cognizant has expanded its healthcare partnership with Microsoft, to give healthcare payers and providers easy access to technology solutions, claims management, and deliver better patient and member experiences.
Cognizant and Microsoft will work together to build an integration roadmap between Cognizant's TriZetto healthcare products with Microsoft Cloud for healthcare. The companies will also collaborate to develop and run Cognizant's current and future healthcare SaaS solutions on Microsoft Azure, migrate new and existing clients from on premises environments to streamlined functions managed on the Microsoft Cloud. It will also support technologies designed to deliver new insights for payers, providers, and consumers.
"Delivering leading technology to our healthcare clients is critical in enabling payers and providers to focus more time on supporting quality of care for beneficiaries," said Surya Gummadi, EVP and president, Cognizant Americas.
"Through our strategic partnership with Microsoft and building on our advanced TriZetto healthcare solutions, we are empowering clients to adapt to shifting market trends, regulatory changes, and operational demands. We are proud to work together with Microsoft in this capacity, delivering superior technology and capabilities that support both our clients and positive health outcomes for their members."
Cognizant's TriZetto healthcare products are a portfolio of software solutions that help organizations enhance revenue growth, drive administrative efficiency, improve cost and quality of care, and improve the member and patient experience. TriZetto's enterprise portfolio includes 347,000 healthcare providers, 8,000 health insurance payers, and 2.6 billion annual transactions on its Facets and QNXT platform.