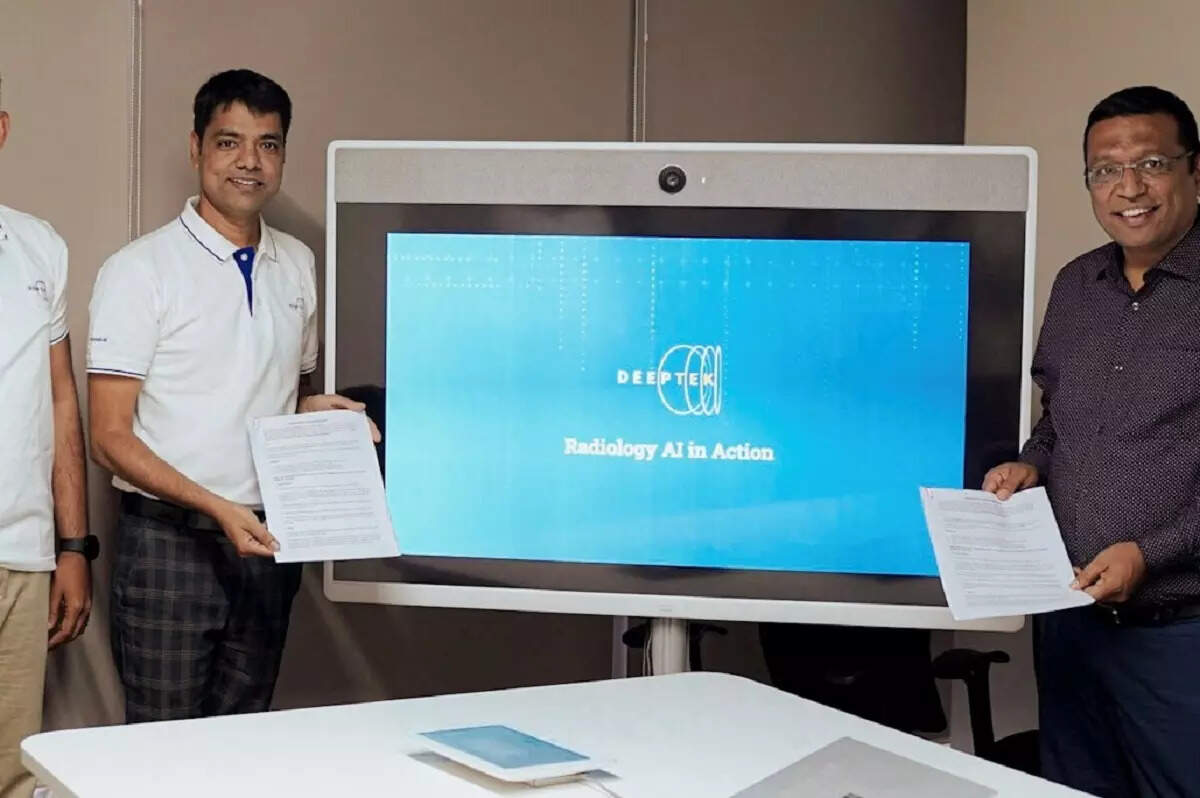 New Delhi: DeepTek.ai has added Usmanpura Imaging Centre to its ever-growing list of partners. The partnership between DeepTek.ai and Usmanpura Imaging Centre marks a significant milestone in providing high-quality radiology interpretation services to patients across the state of Gujarat.
DeepTek.ai's central reading services powered by its cutting-edge AI platform-Augmento will further enhance Usmanpura Imaging Centre to deliver accurate radiology reports with reduced turnaround time, enabling faster diagnosis and treatment. The service will ensure round-the-clock patient care for Usmanpura Imaging Centre.
"Our goal at DeepTek.ai is to empower radiologists and radiology department administrators with AI-powered tools that enhance patient care, reduce the turnaround time, and improve diagnostic accuracy. We are proud to announce that we will be taking on all central reporting for the Usmanpura Imaging Centre. Our country will never have enough radiologists and this is a great way to scale the skilled. With this we allow Usmanpura Imaging Centre to focus on patient experience and support them to scale their services across the country. Additionally, we are excited to announce that we will be collaborating to build a centre of excellence that will focus on subspecialty reporting such as neuroradiology, etc. This new phase in radiology reporting experience will further enhance the delivery of top-notch central reporting services across the country. Together, we will improve patient outcomes and revolutionise the radiology industry," said Amit Gandhi, Chief Business Officer, DeepTek.ai.
"We are excited to be associated with DeepTek. Its AI-powered platform – Augmento is a one-of-a-kind solution that helps radiologists improve the turnaround time and the quality of reports. I am sure it will change the scenario in the country on how radiology reporting is perceived and bring in a drastic change in radiology reporting quality" said Dr Amit Gupta, Founder, Usmanpura Imaging Centre.
The partnership with Usmanpura Imaging Centre is another step in DeepTek.ai's mission to revolutionise radiology by leveraging the power of AI.