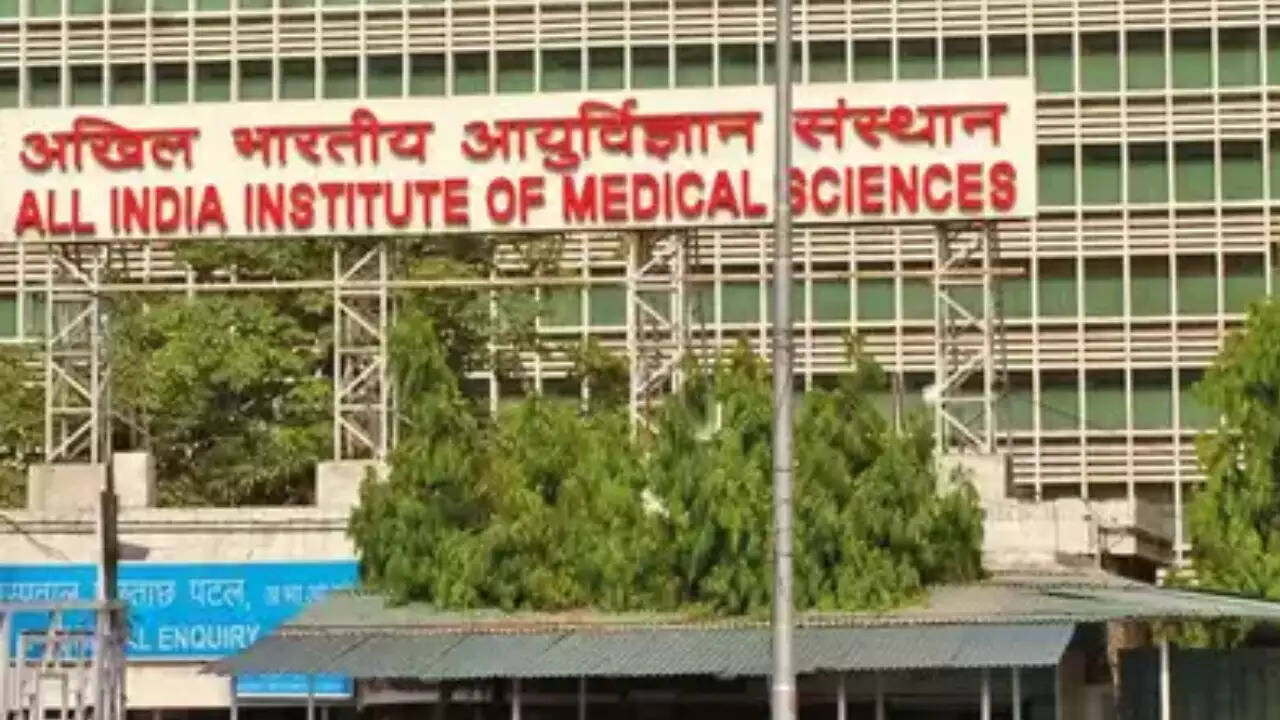 New Delhi: The All India Institute of Medical Sciences (AIIMS) has decided to celebrate the foundation day of its Cardiothoracic and Neuroscience Centre on Sunday by inviting 1,000 guests, six days after the premier medical institute told its staff to follow COVID-appropriate behaviour.
After the agency started making enquiries about the event, a section of officials claimed that the event on Sunday morning could be cancelled. However, there was no order that validated this claim till the filing of this report.
The celebration has been organised when Delhi has clocked over 1,500 fresh COVID cases per day. The AIIMS media cell confirmed that the advisory for following COVID protocol had not been withdrawn. At the same time, the celebrations will take place on Sunday, the officiating in-charge of the media cell, Professor Nirupam Madaan, said.
The AIIMS medical superintendent of the hospital, Dr Sanjeev Lalwani, issued a memorandum on April 8 that said "gatherings, especially in canteens, must be avoided". The communication to the staff said that gathering of five or more persons at any place in the office should be discouraged. It added that the staff must also discourage entry of visitors to the office complex as much as possible. Only visitors who have proper permission from the office should be allowed in "after being properly screened," AIIMS said.
According to the invitation for the event, the foundation day celebrations will be held in Jawahar Lal Nehru (JLN) auditorium at the in- stitute from 10 am to 1 pm. All staff along with their families have been invited. The event will be addressed by former director Professor PVenugopal, former chief of CNC P N Tandon and the director of the institute, professor M Srinivas. More than 500 doctors, including faculty members, senior residents, retired faculty members and heads of departments and their families have been invited, said a doctor.
A senior faculty member said that it was surprising that on the one hand, the institute was advising staff to be cautious and take steps to prevent the spread of COVID, and on the other, it was organising such a big event in a closed hall in violating of its own orders. "We, doctors, are advising people to follow COVID-appropriate behaviour, but we ourselves are violating them," the faculty member said.
An AIIMS official said that doctors usually restrict seeing patients when COVID cases are rising and ask them to consult them virtually. If this event is so important, then they should conduct the celebrations online, the official said.
Professor Madaan said that AIIMS has 12 rooms for isolation and 18 beds in the main hospital for COVID patients and added that the number of rooms and beds can be increased if required.