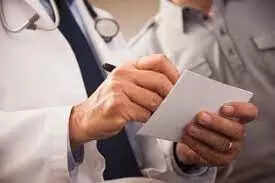 New Delhi: Jyoti Shivadas of Kalyan was suffering from Stress Urinary Incontinence (SUI) since September 2005. On October 23, 2006, she was admitted to Kumar Maternity and Surgical Nursing Home run by Dr Krishnakumar in Dombivli. An SUI surgery was performed on her, medications were prescribed and she was discharged on October 25, 2006.
Six months later, her blood pressure increased, so she consulted a physician and cardiologist in Kalyan. As her condition did not improve, she was referred to a nephrologist. The pathological tests revealed a very high level of blood serum creatinine, which had chronic kidney disease (CKD) and damage to both the kidneys, resulting in renal impairment. She was later admitted to Jaslok Hospital.
Jyoti learnt that her creatinine level was 2.67, and that despite this being considered to be high, the SUI surgery was wrongfully performed without first controlling the creatinine. She also learnt that she had been wrongfully prescribed Dolamide which contained Nimesulide. Thereafter, the creatinine level kept increasing, and on September 17, 2007 she was admitted to Jaslok Hospital, which found that her creatinine had shot up to 7.3 mg., and she was on end stage renal disease. She was put on haemodialysis and later underwent a kidney transplant.
Jyoti subsequently filed a complaint before the Maharashtra State Commission alleging that Dr. Krishnakumar had been negligent in treating her. The doctor contested the complaint and attempted to blame Jyoti for suppressing her kidney disease. Dr. G.N. Shenoy who represented Dr. Krishnakumar argued that Dolamide could not cause acute renal problem except when taken for a prolonged period.
The State Commission dismissed the complaint, so Jyoti appealed against the order. The National Commission observed that Harrison's Internal Medicine, which is a standard medical text book, states that NSAID are known to cause kidney injury. Since Dolamide falls under the category of NSAID, Dr Krishnakumar ought to have consulted a nephrologist before prescribing this medicine to a patient who already had elevated creatinine levels.
The failure to do so was held to be a breach of the duty of care. Accordingly, in its order of March 27, 2023 delivered by Dr. S.M. Kantikar for the Bench along with Binoy Kumar, the National Commission held Dr. Krishnakumar liable to pay Rs. 2 lakh as compensation.