Double Beans Puli kuzhambu Recipe with Step by step pictures. Earthy Double beans is a healthy and nutrient rich beans which can be used to make poriyal, curries or kurmas.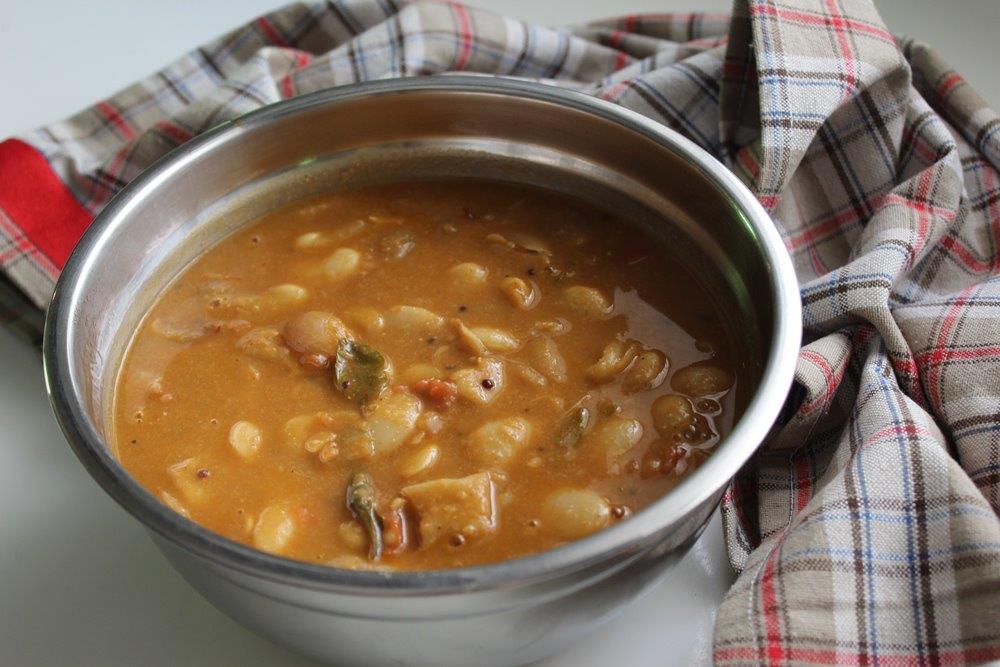 Pin
I love puli kuzhambu. The taste of puli kulambu is somewhat tangy, spicy and very flavourful. It is a perfect combination with rice.
We are always looking for recipes to make everyday like kulambu, poriyal and side dishes for rice. This puli kulambu will become your favorite. It is easy to make and taste amazing.
About Double Beans Pulikuzhambu Recipe
A legume grown for its edible seeds or beans is the lima bean, also referred to as the butter bean, sieva bean, double bean, Madagascar bean, or wax bean. Incredible health advantages of lima beans (Double Beans). Rich in soluble fibre, which aids in absorbing water to form gel in the stomach. Thus, it lowers blood sugar levels. rich
source of calcium, magnesium, and manganese.
A tangy South Indian gravy called pulikuzhambu is made with tamarind, shallots,
tomatoes, and garlic cloves. For its preparation, a variety of spices including coriander seeds, cumin seeds, methi seeds, and red chilies are freshly roasted and ground. It is typically served with rice, particularly for lunch.
Similar Recipes,
Puli Kulambu Podi
Chettinad kulambu masala powder
Chettinad Saiva Meen Kulambu
Puli Kuzhambu
Maa Vatral Kuzhambu
Sundaikai Vathal Kuzhambu
Pumpkin Puli Kuzhambu Recipe – Poosanikai Pulikulambu Recipe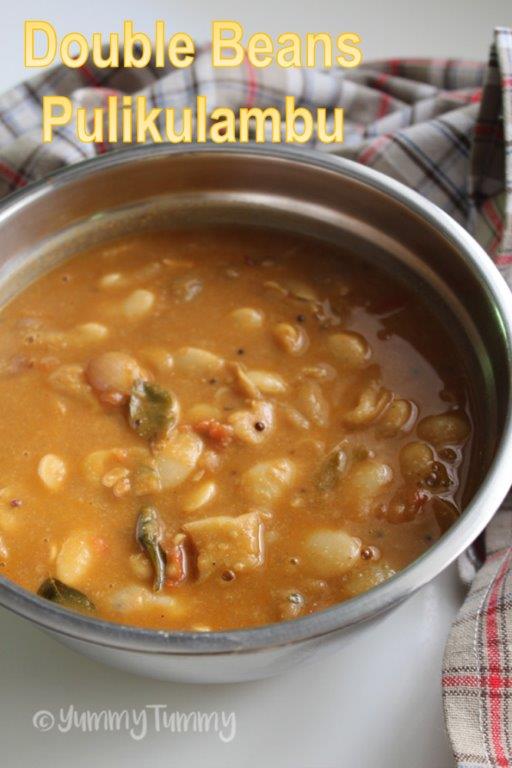 Pin
Hope you will give this a try and let me know how it turns out for you.
Ingredients for Double Beans Puli kuzhambu Recipe
Double Beans :
The mild flavour, creamy texture, and distinctive colour of the lima bean, which can range from beige to green, make it a popular type of legume. It is also referred to as the wax bean, double bean, and butter bean. Lima beans are edible in both their immature and mature states.
Shallots / Sambar Onion :
Shallots are a little sweeter than regular onions and have a more subtle flavor. They are good used in raw applications where you want an oniony flavor without too much punch, such as in salads and vinaigrettes, , or in slow roasted or braised dishes, where their sweetness can enhance a dish without watering it down.
Coriander Powder :
Coriander Powder is a flavouring agent used in a variety of cuisines.  It is one of the oldest known herbs and spices.  It is mentioned in the Bible, and seeds from the plant have been discovered in ruins dating back to 5000 B.C.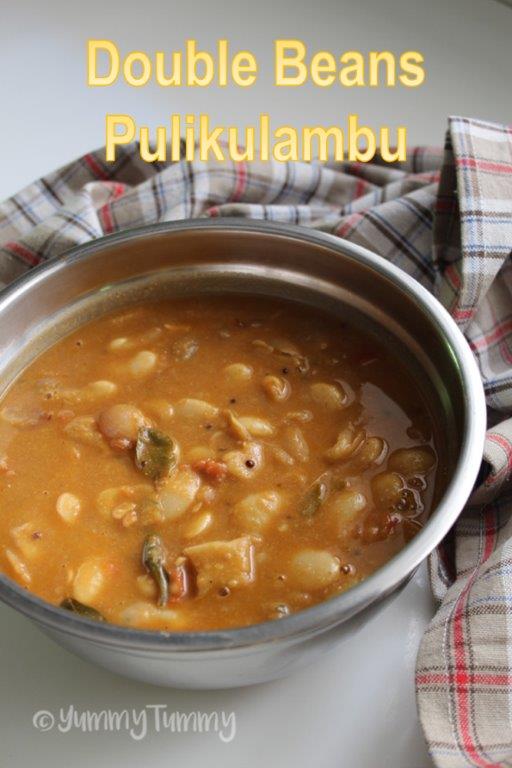 Pin
If you have any questions not covered in this post and if you need help, leave me a comment or mail me @[email protected] and I'll help as soon as I can.
Follow me on Instagram, Facebook,Pinterest ,Youtube and Twitter for more Yummy Tummy inspiration.
IF YOU MAKE THIS RECIPE OR ANYTHING FROM YUMMY TUMMY, MAKE SURE TO POST IT AND TAG ME SO I CAN SEE ALL OF YOUR CREATIONS!! #YUMMYTUMMYAARTHI AND @YUMMYTUMMYAARTHI ON INSTAGRAM!
Double Beans Kuzhambu Recipe | Double Beans Pulikuzhambu Recipe
Aarthi
Double Beans kuzhambu Recipe with Step by step pictures. Earthy Double beans is a healthy and nutrient rich beans which can be used to make poriyal, curries or kurmas.
Video
Prevent your screen from going dark
Double Beans Puli Kuzhambu Recipe Step by Step Pictures
1)Heat gingelly oil, Add in mustard, fenugreek seeds and urad dal.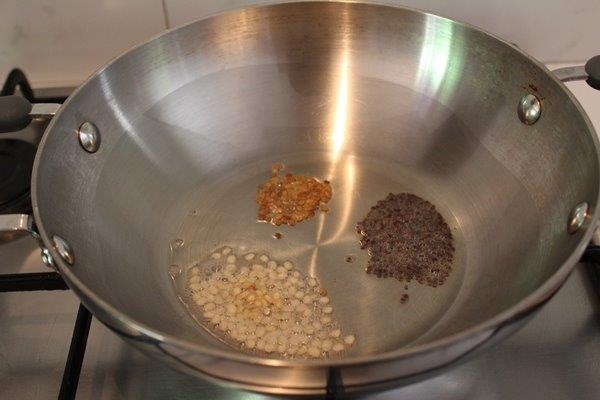 Pin
2)Add in curry leaves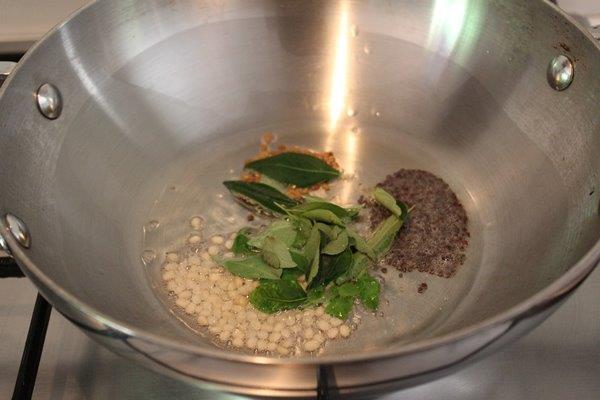 Pin
3)Saute till golden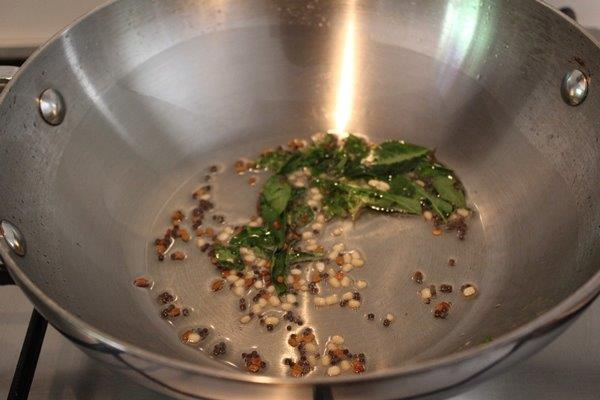 Pin
4)Add in peeled shallots and garlic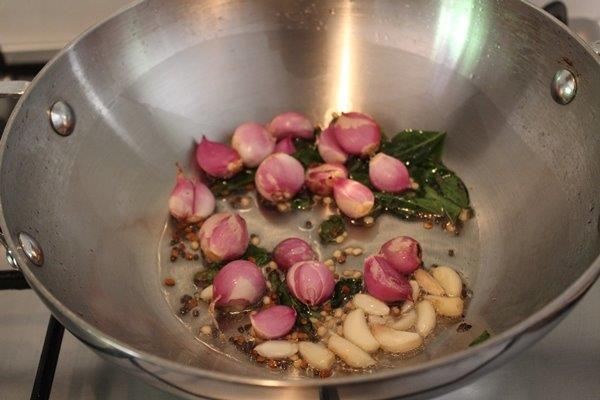 Pin
5)Add tomatoes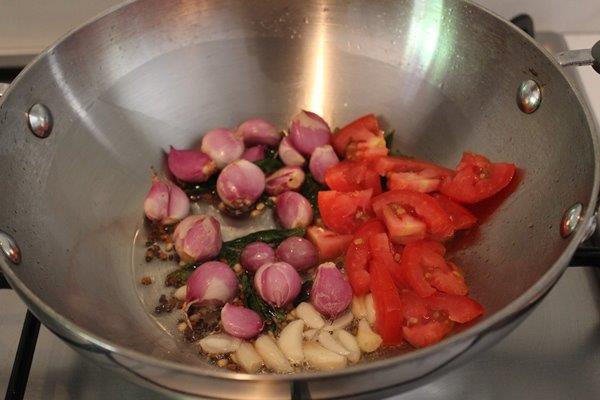 Pin
6)Mix well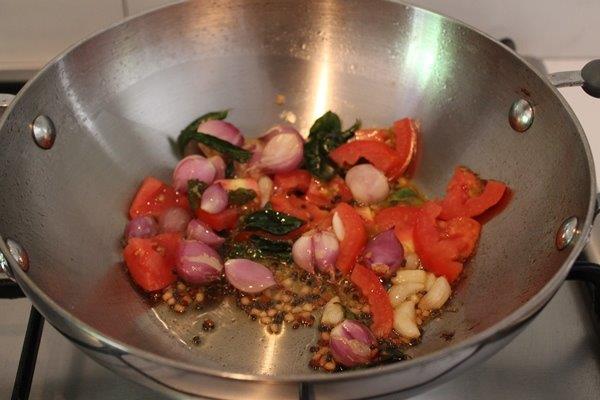 Pin
7)Cook till tomatoes get mushy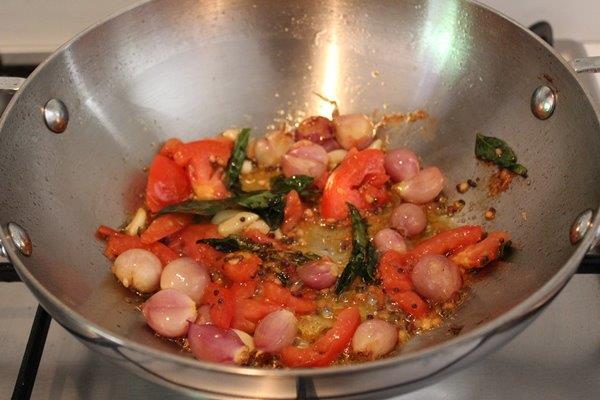 Pin
8)Add in chilli, coriander, cumin and turmeric powder.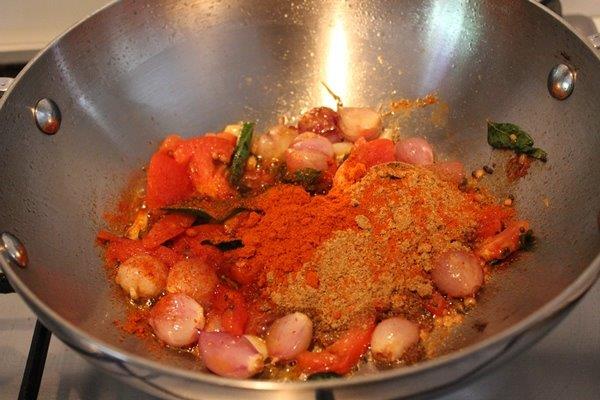 Pin
9)Stir fry for a min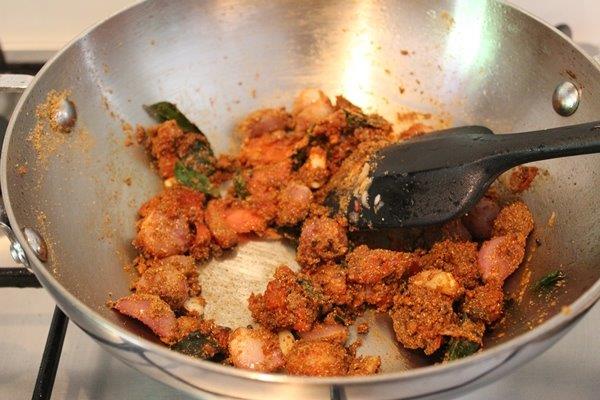 Pin
10)Cook till spice powders is nice and toasted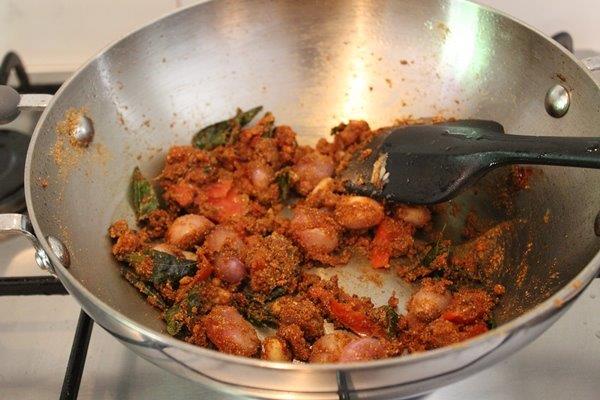 Pin
11)Add in tamarind water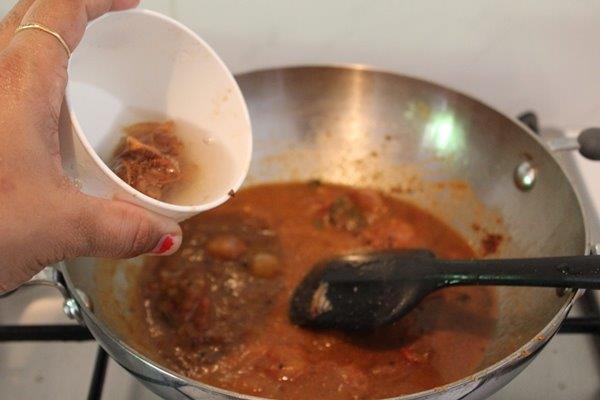 Pin
12)Mix well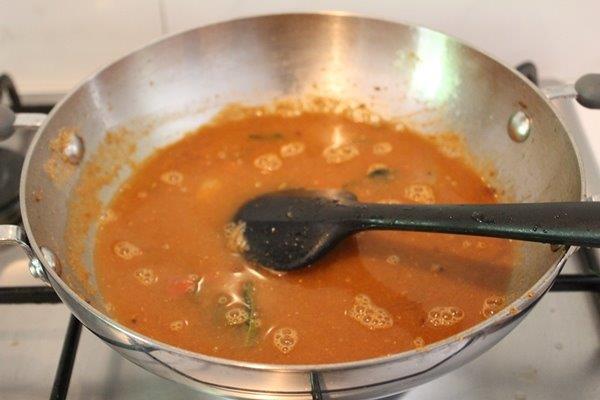 Pin
13)Add in boiled double beans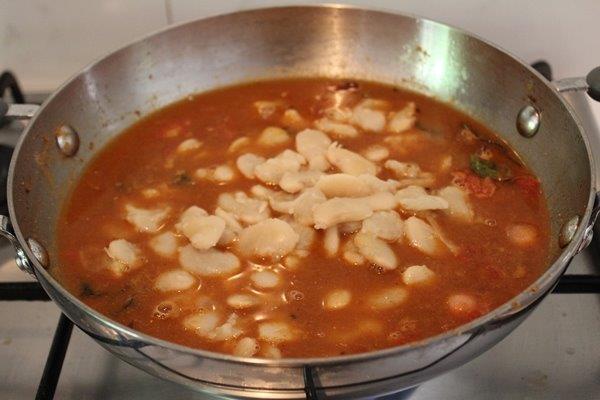 Pin
14)Mix well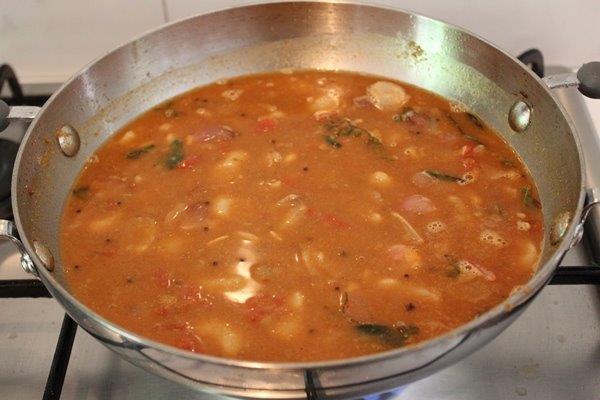 Pin
15)Add in salt.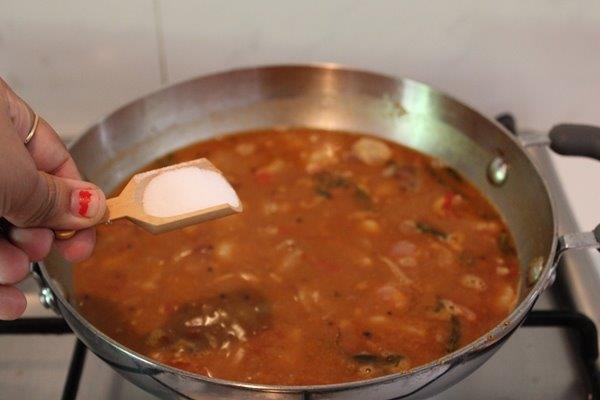 Pin
16)Cover and simmer for 15 mins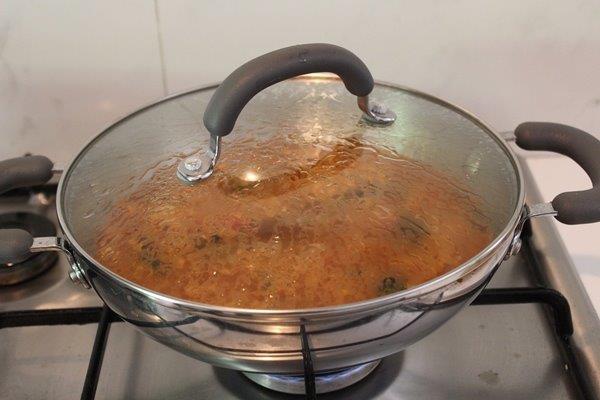 Pin
17)Add in jaggery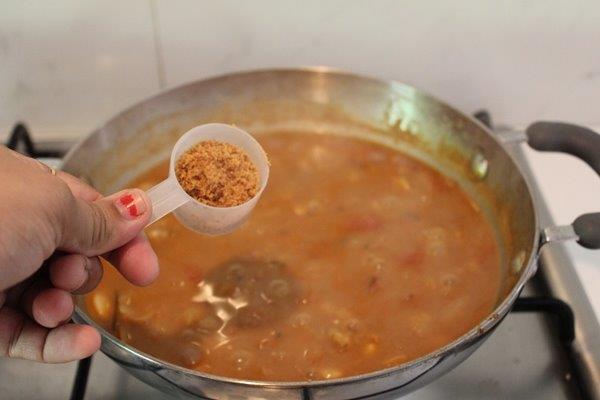 Pin
18)Done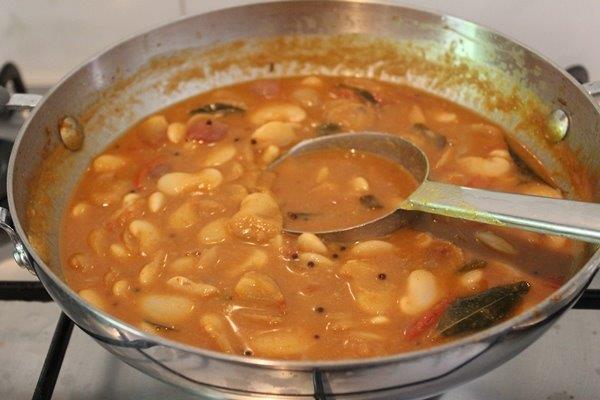 Pin
19)Serve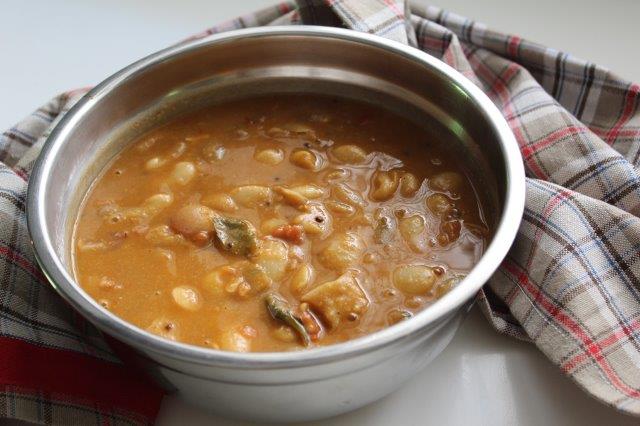 Pin
Frequently Asked Questions
Where is double beans grown in India?
Previously only found in Karnataka's cooler regions, these peculiar beans are now sparingly found in other cities as well. They are closely related to the Lima bean or Butter bean (Phaseolus lunatus), and even in India, it would be acceptable to call them that.