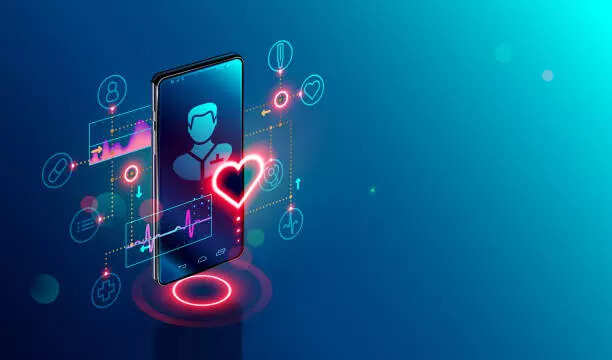 Bengaluru: Eka Care's health app allows Indians to easily track their heart rate and manage medical records without investing in costly wearables. With the app, one can store all records and get a smart health report. The app can evaluate 400+ vitals such as fasting blood glucose, cholesterol, and vitamin D, displaying their trend chart over the years based on your lab reports.
The app uses a special technology called photoplethysmography (PPG) to measure the heart rate. The technology has been developed in partnership with Father Muller Medical College and Hospital, ensuring reliable results that users can trust.
The app has another feature called the Smart Health Locker. This helps people keep their medical records and monitor important health metrics. Users can store all kinds of medical records in the app safely and directly on the app, forward them via WhatsApp or email, or simply back them up on their Gmail accounts. Additionally, users can automatically sync their previous records through their Ayushman Bharat Digital Account (ABHA).
"I firmly believe that empowering Indians with a mobile-based solution to measure and manage their health profile is crucial in today's fast-paced world. The Eka Care app is designed to enable individuals and their families to easily track and organise their medical records, providing a comprehensive view of their health. By making this information readily available, our app facilitates more informed consultations and healthcare delivery. Our goal is to bridge the gap between healthcare providers and patients, fostering a more collaborative and personalised approach to healthcare," said Vikalp Sahni, CEO, Eka Care.