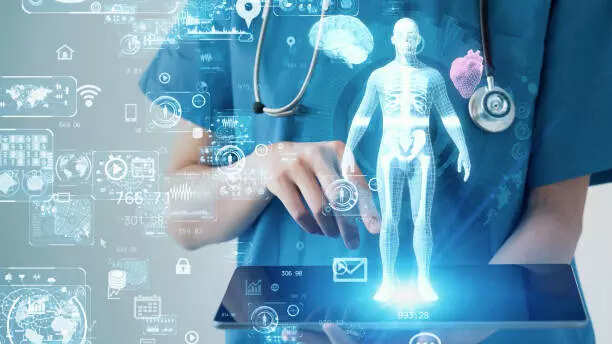 By Vijayalakshmi Raghavan
New Delhi: The Government of India runs many schemes and programs to provide quality services to pregnant women and children with an aim to reduce neonatal and infant mortality rates (NMR/IMR) as well as the maternal mortality ratio (MMR). This is one of the prime focus areas of the National Health Mission's Reproductive, Maternal, Newborn, Child, Adolescent Health Plus Nutrition (RMNCAH +N) strategy which promotes a holistic set of interventions across the lifecycle of the population group that comprises adolescent girls, women of reproductive age group, pregnant mother and their children.
There has been an increased focus on digitization. This has occurred along with increased mobile phone penetration at the population level. In turn, digitization efforts have started to focus on the use of mobile phones on the field to transmit health-related information, send reminders, and solicit patient feedback on services.
Capturing information in an integrated reporting system is equally important for evidence-based decision-making. Some key challenges that are identified across the continuum of the cycle are suboptimal identification of high-risk mothers, challenges in the classification of low birth weight (LBW) babies and weight measurement, undernutrition leading to 50 per cent child deaths, persistent levels of high anemia in children, adolescents, pregnant women and women of reproductive age, poor quality of maternal care, etc. AI-driven solutions can be designed and implemented to address these challenges in alignment with the Government of India's ongoing schemes and priorities. Wadhwani AI has developed and is working on a range of AI-driven tools that seek to address these problems across the RMNCAH +N spectrum.
However, challenges pertaining to collecting the right kind of data still remain. Apart from concentrating on the completeness of information, there needs to be an equal focus on training, supportive supervision, and user-friendliness of tools so that the data that is captured is not only complete but also accurate and timely. An application ecosystem that does this in an integrated manner satisfying the needs of pregnant mothers, field workers, and the health system altogether is the need of the hour.
Field workers should be provided all kinds of support to capitalize on their wonderful on-ground relationships within user communities. This will enable them to not only collect data to support planning and supervision but also directly help them in carrying out their work. Maternal health is ultimately a package of comprehensive health care services designed to prevent adverse outcomes, cure illnesses, and provide for the needs of pregnant women before, during, and after delivery, as well as infants and preschool children from birth to five years and it includes nutrition. A healthy woman will be a healthy mother who will deliver healthy children. To ensure a safe journey to motherhood for every woman, we need a focused and integrated approach to services.
Vijayalakshmi Raghavan, Director Solutions, Wadhwani AI
(DISCLAIMER: The views expressed are sole of the author and ETHealthworld does not necessarily subscribe to it. ETHealthworld.com shall not be responsible for any damage caused to any person/organisation directly or indirectly.)