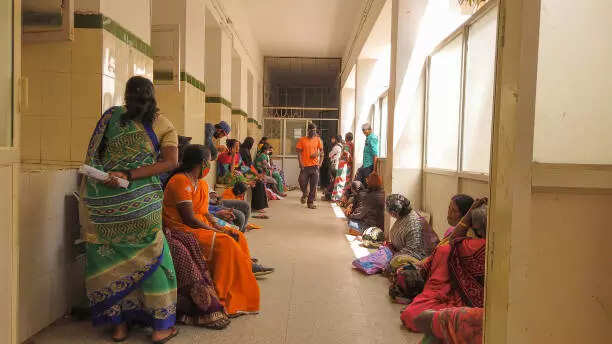 Gurugram: A fake 16-bed hospital complete with a lab, an OT, and ICU was busted in Sector 52's Wazirabad village, police said on Wednesday. The hospital, operating under the name Mediversal Hospital, was being run by a Class 10 pass Nuh resident, who had appointed himself as a doctor in the facility, they said.
The hospital was busted in a raid made by a joint team of the CM flying squad and the health department on Wednesday.
The hospital was found to have 16 beds, a general ward, private rooms, a lab, test equipment, an ICU, medicines, a labour room, an emergency room, and even an operation theatre, police said.
According to DSP Inderjeet Yadav, police had received a tip-off about a hospital operating under the name Mediversal hospital in Wazirabad by people with fake credentials.
"At the hospital, Junaid, a resident of Nuh, and Priya alias Doli, from Kanpur in Uttar Pradesh, were found and both of them were treating patients," Yadav said.
"Upon asking, they could not produce any documents related to registration, permission of hospital, lab, OT, and medical store. Stamps of Dr Sanjay Prajapati, MD, Physician, Dr Mohit MBBS, Madiversal Hospital and Aastha Hospital, Sohna, were found at the reception of the hospital.
"They were charging people arbitrary sums and playing with their health," the DSP said.
The raiding team took into its custody the OPD register, hospital receipts, blood test machine, doctor's prescription slip, medicines, and all computer and lab equipment.
They also found lab reports bearing the digital signature of one Dr Ganga Singh, MBBS, MD, Pathology.
The matter has been booked at Sector 53 Police Station and is being investigated, police said.