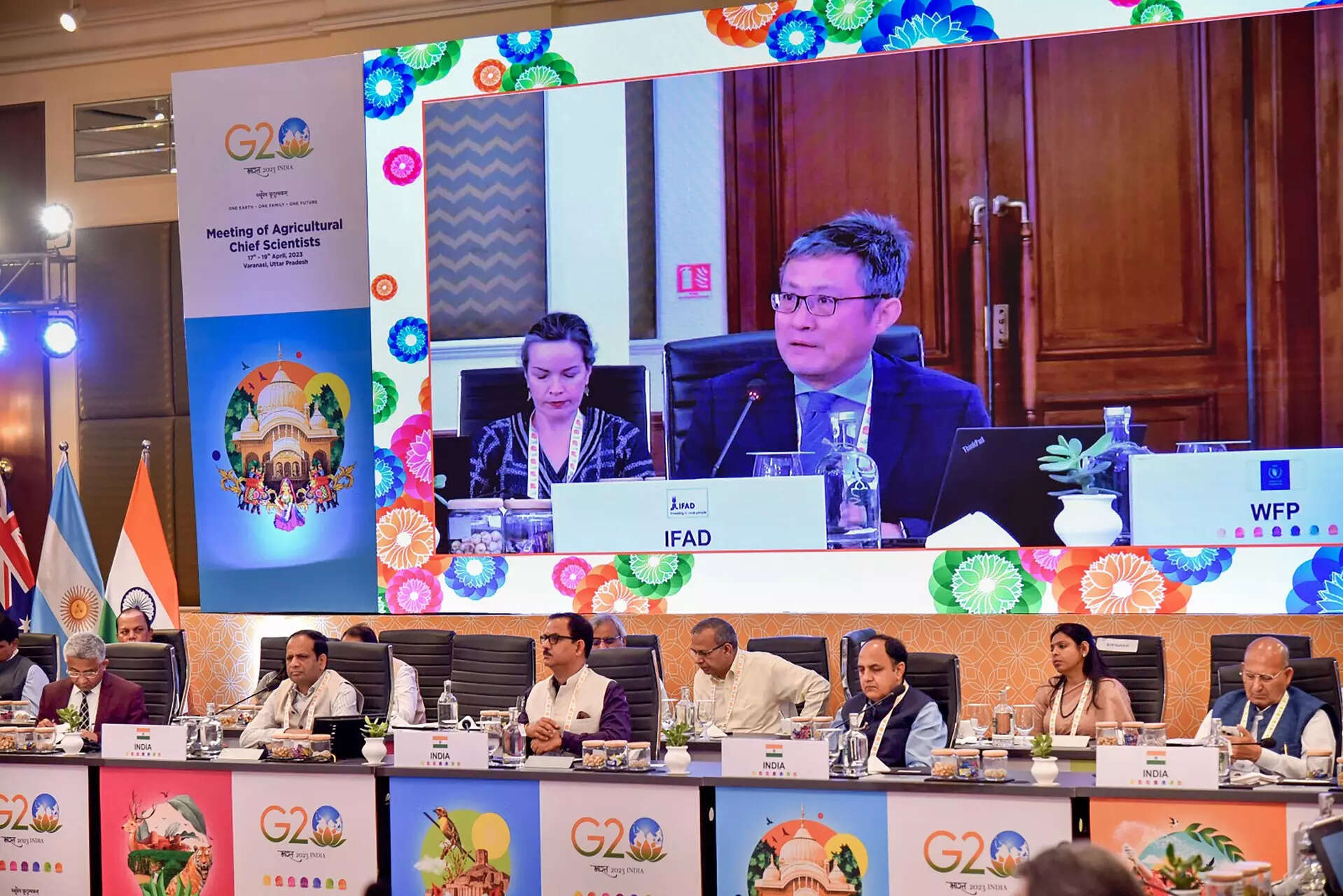 Panaji: Innovations in healthcare along with technology-enabled continuum-of-care for better patient outcomes and bridging the digital divide were discussed during panel discussions on Wednesday, as part of the second G20 Health Working Group (HWG) meeting in Goa.
Consistent with India's G20 presidency theme of "One Earth, One Family, One Future," discussions centered around the country's commitment to "healthcare for all" through global and local collaborations.
During the first panel discussion, stakeholders stressed the need for concerted efforts to demystify technology and the need to build trust among citizens by bringing a law for data privacy, as well as introducing other checks.
In the second panel session on 'Technology Aiding Continuing of Care – Harnessing the Potential of Real-World Data or Evid-ence for Better Patient Outcomes', different aspects of technological tools and their use in better patient care were discussed.
Highly interoperable systems are needed and for digital transformations, nations must focus on a person-centered digital journey, members suggested.
Suggestions for co-operation among tech innovators, governments, and voluntary organisations for a coordinated and inclusive framework to guide investments were discussed.
The best practices that are in use in India such as the National Non-Communicable Disease portal to track diseases and e-Sanjeevani teleconsultations services were showcased.
The third session on 'Digital Public Goods (DGP) to Bridge the Digital Divide' highlighted the critical element of democratising DPG. Speakers agreed that investments in DPG will bring multi-fold benefits.
Suggestions were made that expert knowledge facilitated by digital interventions should be democratised, and robust health data governance must be used to remove bottlenecks in the development of the global health ecosystem.
It was noted that since healthcare is universal, making user-intuitive platforms in accordance with local needs must be a priority.
Ideas discussed incl-uded collective action to promote Global Initiative on Digital Health (GIDH), strengthening organisational capacities across the member countries, and developing standards for public health centres for better and faster adoption at the grassroots level.