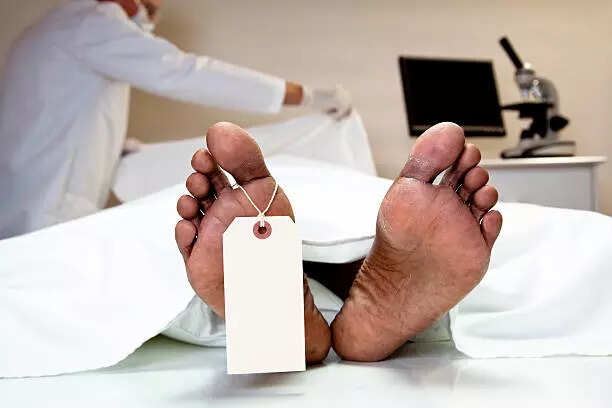 Kochi: Ernakulam General Hospital has proposed to use an embalming technique that produces near-life-like cadavers to train its students in surgery and improve their surgical skills.
The authorities have placed the proposal to use the process called the Thiel-embalming method before the hospital development committee for its approval.
The national medical commission recently mandated that skill labs with simulators should be set up for PG students.
To improve the surgical skills of the students, the hospital was required to have cadavers that can be preserved for the long term. Hence, it proposed the Thiel-embalming method which offers long-term preservation of bodies compared to formalin embalming.
While preservation using formaldehyde leaves the body stiff and fragile, Thiel-embalming makes the body more 'lifelike' and better suitable for surgery training.
Currently, the General Hospital offers surgical training for students pursuing Diplomate National Board (DNB) in general medicine programmes which is equivalent to MS or MD degree. "Four students are pursuing DNB surgery courses in the hospital. They need to closely study human anatomy and the cadavers have to be preserved for a long term.
The cadavers, when embalmed with formalin, turn black on the third day and has less shelf life unlike those preserved using Thiel-embalming method," said assistant police surgeon at General Hospital, T N Prem."A private hospital in Kochi is doing Thiel-embalming and we have learned from them that this method retains the body's natural look and feel, without any change, including complexion," he said.
"Though it is a costly procedure, we have to do it for study purposes not only for DNB students but also for other surgeons, including ENT specialists, and orthopedic surgeons. It is highly economical since surgeons from seven to eight departments can utilize the opportunity. A skill laboratory will be set up on the ground floor for conducting workshops for studying the cadavers," Prem added.
Infrastructure facilities like a freezer will also have to be arranged. But the challenge before the authorities is to get the approval of the petroleum and explosives safety organization (since the chemical substances used in Thiel-embalming are ammonium nitrate and potassium nitrate.
Cadavers are obtained in several ways — some are unclaimed bodies, while some people pledge to donate their bodies for scientific studies. Generally, in a month, about 10 cadavers are embalmed with formalin and kept at the General Hospital for study purposes.