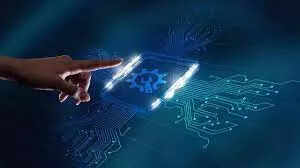 Mumbai: GOQii announced that it is integrating four innovative AI-powered features into its platform to provide more personalised and effective preventive healthcare solutions to its users. With a focus on AI and mobile applications, GOQii aims to empower individuals to take control of their health and well-being through personalised, data-driven insights and support to promote healthy ageing and longevity.
AI-powered features include IntelliFit for personalised health monitoring and assisted coaching, NutriGenius for AI-recommended habits and nutritional plans, MindMentor for mental health support, and AgeReversor, which helps users visualise a younger version of themselves by maintaining a healthy lifestyle.
By leveraging AI, GOQii is able to identify patterns and trends in user health data that would otherwise be difficult or impossible to detect with traditional methods. This empowers users to take proactive measures in managing their health and well-being.
"Our AI-powered health monitoring wearable and mobile applications can help track users' health data in real-time and provide personalised insights for lifestyle changes, which can aid in the prevention of various illnesses," said Vishal Gondal, Founder & CEO, GOQii.
IntelliFit offers personalised health monitoring and assisted coaching by analysing biometric data to identify potential health risks, prompting users to take preventive action. NutriGenius provides personalised nutritional recommendations based on individual dietary habits, helping users make healthier food choices. MindMentor offers mental health support, providing guidance on relaxation techniques and cognitive behavioural therapy. AgeReversor allows users to visualise a younger version of themselves based on their adherence to a healthy lifestyle, motivating them to maintain healthy habits.
These features will be rolled out to users in phases over the next few months.