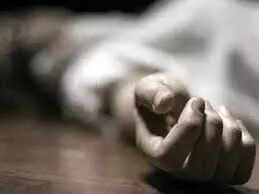 Nagpur: Comparative data from the last three years at the Government Medical College and Hospital (GMCH), Nagpur, one of Asia's biggest medical colleges and hospitals, shows a three-fold increase in cancer deaths. Against 49 cancer deaths in 2020 and 31 in 2021, some 173 cancer patients died in GMCH during treatment in 2022.
On a positive note, the number of patients visiting the outpatient department (OPD) of GMCH has increased in the last three years, but number of hospitalizations went down steadily, which shows that many health problems are now resolved at OPD level itself. The information was shared by GMCH officials in reply to the RTI query by activist Abhay Kolarkar.
Experts blamed COVID-19 pandemic for the sharp increase in cancer deaths. "Due to first and second wave of COVID-19 pandemic, many patients skipped their cancer screening, due to which their cancer reached advanced stage. Secondly, patients who were under treatment missed their chemotherapy and radiation cycles, eventually increasing their risk of mortality," said senior doctors at the GMCH.
The number of OPD visits increased steadily from 5.22 lakh in 2020 to 6.20 lakh in 2022, which means more than 1,700 patients reported to GMCH on any given day last year. The number of patients hospitalized was more than 60,000 in 2020 which went down to 50,000-odd in 2022.
Aggressive Covid-19 vaccination is showing its effects clearly now. More than 1,500 COVID-19 patients died in GMCH during the first wave (2020). In the second wave, more than 2,600 deaths due to COVID-19 were reported. But, only 56 COVID-19 patients died during the Omicron-wave in 2022. Due to good vaccination coverage, hospitalizations and deaths due to COVID-19 were prevented in 2022, said doctors.
Kolarkar had also asked about funds the government has allotted to GMCH in the last three years. Due to pandemic, there was a significant hike in government allocations. In 2020, GMCH received Rs166.3 crore as grant. During the pandemic, the hospital received Rs192 crore in 2021. Last year, it received Rs193.6 crore which means the increased allocation has continued even after the pandemic.