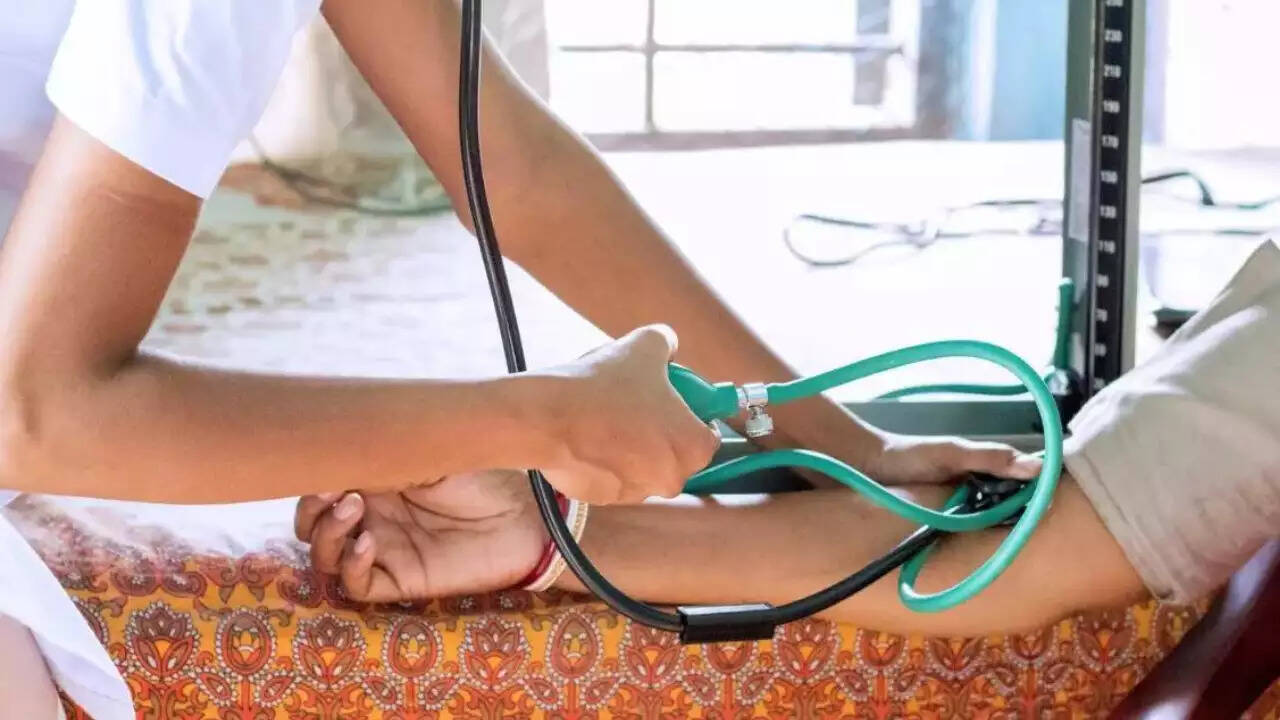 Rajkot: The move of shifting of doctors from subsidiary health centres (SHCs also known as rural dispensaries) run by zila parishads to 'Aam Aadmi' clinics (AACs) in the district has not gone down well with residents of several villages, who have expressed serious reservation against the decision, saying that they have to now travel longer distances to access good healthcare.
A government document by the zila parishads revealed that 15 medical officers have been posted in 'Aam Aadmi' clinics across the district. These officers were posted in subsidiary health centres, including Hathur, Malaudh, Manupur, Pakhowal, Payal, Sidhwan Bet, Sudhar, Zone 7 of Ludhiana.
Dr Deepinder Singh, president, Rural Medical Officers Association, said each rural dispensary caters to around 10,000 people or about six to seven villages. He said as 13 doctors posted with rural dispensaries have been shifted to AACs, these dispensaries have got only nurses, who don't have the power to prescribe medicines, and they are giving medicines to patients.
Dr Deepinder said people at many such centres especially in Ikohala, Beeja, Aloona Mina are very upset with shifting of doctors and they keep contacting them to know where to go for treatment as they have to travel longer distances (4 to 5 kms) instead of just walking to rural dispensaries. He alleged that the authorities have posted nurses in such centres, who could not take the place of doctors.
Meanwhile, TOI visited many health centres, including two SHCs, to find out the ground reality. At Beeja, the rural dispensary had a medical officer before he was posted at AAC at Mehdoodan.
Beeja sarpanch Captain Sukhraj Singh said there were four sub-centres under the dispensary, including Bagli Kalan, Daheru, and around 15 to 16 villages were dependent on the doctor. He said if someone (female) needs to get scan done or report a health related problem, then who will do the needful in the absence of a doctor.
"On the one hand, the government is saying that they are providing healthcare-related facilities, but on the other, there is no doctor to provide service. Around 15,000 people were dependent on the doctor and he has been sent to Mehdoodan which is around seven kms from here. By the way there is no bus to Mehdoodan and people have to go to Khanna after spending Rs 50 as auto fare which is also a cause of worry for people, especially those who have limited earnings," the sarpanch said.
He said villagers had gone to meet the SDM and senior medical officer (SMO) who told them that the doctor would be sent back. Many villagers said they might have to go to the city for treatment.
Pal Singh, 65, of a village, said besides respiratory issues, he suffers from joint pain. He said earlier, they would walk to the SHC and consult a doctor, but now they will have to go to Khanna after spending around Rs 100 as transport fare to get proper treatment.
"We want the government to send the doctors back to SHCs so that villagers can avail healthcare from expert doctors," said the villager. He said they talked to some officials who told them AACs might be opened at the village after some time.
Jarnail Kaur, 62, said she used to visit a rural dispensary to seek treatment for hypertension. But now, she will have to travel longer distance to consult a government doctor, she added.
Villagers at Ikolaha were also not happy with the shifting of doctors to AACs. A villager asking not to be named said earlier they used to consult a doctor at the rural dispensary, but now they don't expect expert advice from community health officer (CHO), at health and wellness centre, who is mostly from the nursing staff. He said can the health department assure that a CHO will be able to treat patients like a doctor.
A health officer asking not to be named said the health and wellness centres at villages are providing medicines to patients and the prescription is being issued by a doctor through telemedicine. The officer said patients who need special care are being sent to neighbouring healthcare centres which have doctors.