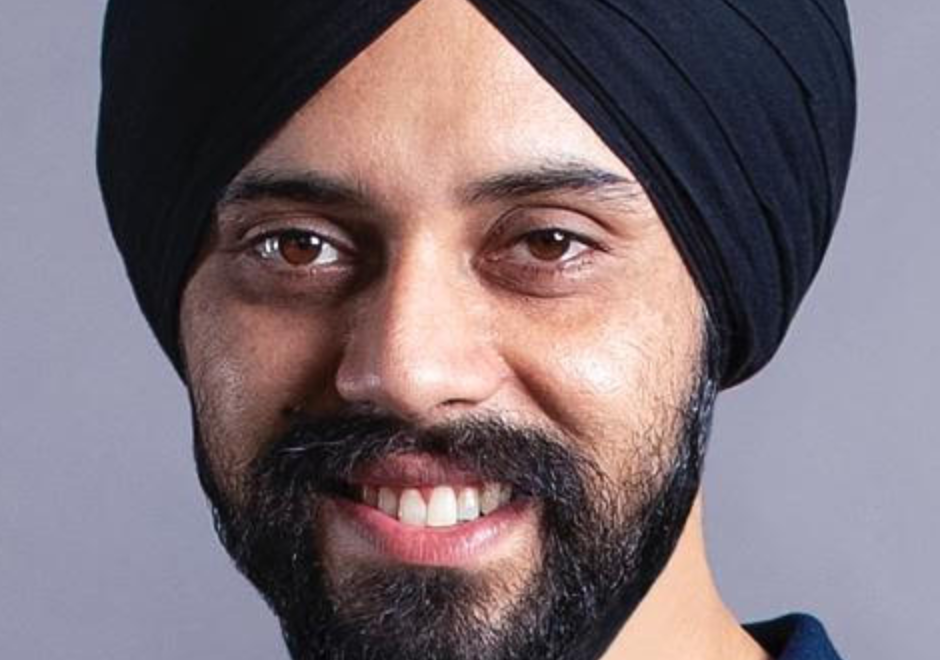 Shahid Akhter, editor, ETHealthworld, spoke to Harsimarbir Singh, Co-founder, Pristyn Care, to figure out the challenges associated with patient journey and what can be done to overcome them.
Patient journey from hospital admission to discharge
Globally, one of the biggest challenges for a patient who is undergoing a procedure is not just the procedure itself; it is the logistical nightmare they have to go through. This problem is not necessarily completely solved anywhere else in the world as well. However, I believe it is likely to be easier in more developed Western countries. For example, when a patient gets to the hospital, a lot of that information is already available. So, they don't have to spend a lot of time on the admissions desk, and they don't have to spend a lot of time sharing their reports and prescriptions with their consulting doctor. They don't also have to spend time clearing their insurance or on payment modes.
Many of these are highly structured in Western countries, particularly the United States, which is far ahead. Now swing it to India; that is probably one of the toughest problems. You know, when you go to the hospital, it can take you up to three hours just to get an admission. It can take you another couple of hours to get the pre-authorization from your insurance company. Then the next nightmare happens when you get your insurance after a massive deduction. But it doesn't end there. What happens is surprising: once the operating surgeon or doctor clears the patient for discharge while examining them inside the room, a marathon begins in which a doctor has to go through a process of discharge summaries, a process of OT notes, and a lot of clearances that need to happen. This process can take up to 7 to 8 hours in a very good hospital and can also be longer in some of the smaller hospitals.Idea behind Pristyn Care
When we started building Pristyn Care about three and a half years ago—both my cofounders are surgeons; they have done 20,000 surgeries between them even before we started this—they had experienced the turmoil of a patient's surgery journey many a time, so it was nothing new for them. They were in a phase when they were trying to start a private practice, and that's when we started to interact more. I had never undergone surgery before, nor had any of my family members, so I never knew about this. Around that time, my mom had to undergo a hysterectomy, and we were lucky that my co-founder, Dr. Garima Sawhney, operated on her.
For the first time I saw these things up close: the difficulties of finding a doctor, understanding what was wrong with your parent, the difficulties of finding a hospital, getting insurance cleared, the difficulties of admission, discharge, and actually having your insurance cover your bills.The challenge of even looking for a doctor for a follow-up was something I saw firsthand, and my co-founders had seen it all this time. And some of these conversations got us excited and made us supremely motivated by the fact that the only mission that Pristyn has today is to standardise and safely navigate the patient journey by using the most expert doctors, the most advanced medical equipment, and the most advanced technology so that the patient's risk is minimized.
Pristyn Care: Making the difference
When we started Pristyn Care, we came up with an innovative model. The way we function is: we have our own clinic, the Pristyn Care branded clinic. We have our surgeons, a super speciality doctor, and we now have 400 surgeons; we are one of the country's largest employers of full-time surgeons. The patient meets the doctor, the doctor examines the patient, writes all the diagnostic tests, and the doctor has an entire EMR, an electronic medical record, so if the patient needs surgery, it can be decided. It is all recorded. From there, the patient is sent to one of our partner labs for any diagnostic or radiology tests that are needed. The reports come back to our system, they are forwarded to the doctor on the doctor's app, the doctor examines the report, gives it the go-ahead, and then surgery is suggested if the medicines are not enough. The patient then goes to a partner hospital. So, we have contracts with a lot of hospitals, and we rent out their OT and their rooms. Our own surgeon goes to the hospital, the patient gets admitted, and the surgery happens.
This is where we have really improved the patient experience by 10 times. We pick up the patient from home, we do the patient's admission in under 30 minutes, and today 85% of our patients get admitted in under 30-35 minutes. Consequently, the patient does not suffer as a result of the admission process. Our own doctor goes to the hospital. We have also invested in the most advanced medical equipments. So every surgery done by Pristyn is the most advanced in India, if not the world. This equipment is taken to the hospital by Pristyn's operations team. The surgery happens inside the OT; the patient is then shifted back to the room. The doctor examines the patient the next day and clears the discharge if everything is fine. From there, the discharge process starts again on the Pristyn Care app. We have Pristyn's hospital app, we have Pristyn's doctor's app, we have Pristyn's OT notes, discharge summaries, and a lot of other formats that we integrate with the hospital.
All these formalities are completed by us, and we also integrate directly with the entire insurance process. Today, every surgeon, or rather, every surgery that happens in Pristyn where there is a patient with insurance, works with the insurance company to speed up the discharge process, and then we drop the patient back home. And then it doesn't end there; we reach out to the patient, and in the next 4-6 days we get them back for a follow-up. Sometimes a follow-up happens online, and sometimes it happens in person, depending on the ailment. Then, it doesn't end there. We reach out to the patient after another 30 to 60 days to check on their well-being. And if they need further assistance, we do it without charging. We are very proud to say that our digital NPS for surgery is 60, which is one of the highest in the country. We have a very solid team—beyond the three of us—that has worked day in and day out. We have done 2 million surgeries till date.
Pristyn Care: Future growth plans
Pristyn will do 150,000 surgeries this year, which is a very large number, all built in the last four years. But we are not done yet. We are in 40–42 cities, and we plan to expand to 10 more cities in India. Then we are also launching new specialties; we have just started doing hair transplants, we are entering the dental category, and we are also exploring some of the other facets of elective surgery into which we have not yet ventured. But today, Pristyn Care does a total of 150 surgeries, so it is very widely developed. That's the expansion we are looking at.
We are also investing very heavily in medical travel. What we realise is that we are one of the largest—India is the 3rd or 4th largest destination for medical travel. They happen all over, especially in Southeast Asia, Africa, and some parts of the Middle East. So we started to invest and expand ourselves there. We have already performed surgeries for patients in Africa, Afghanistan, Iran, and Bangladesh, which is one of the largest contributors and where we are investing.
______________________