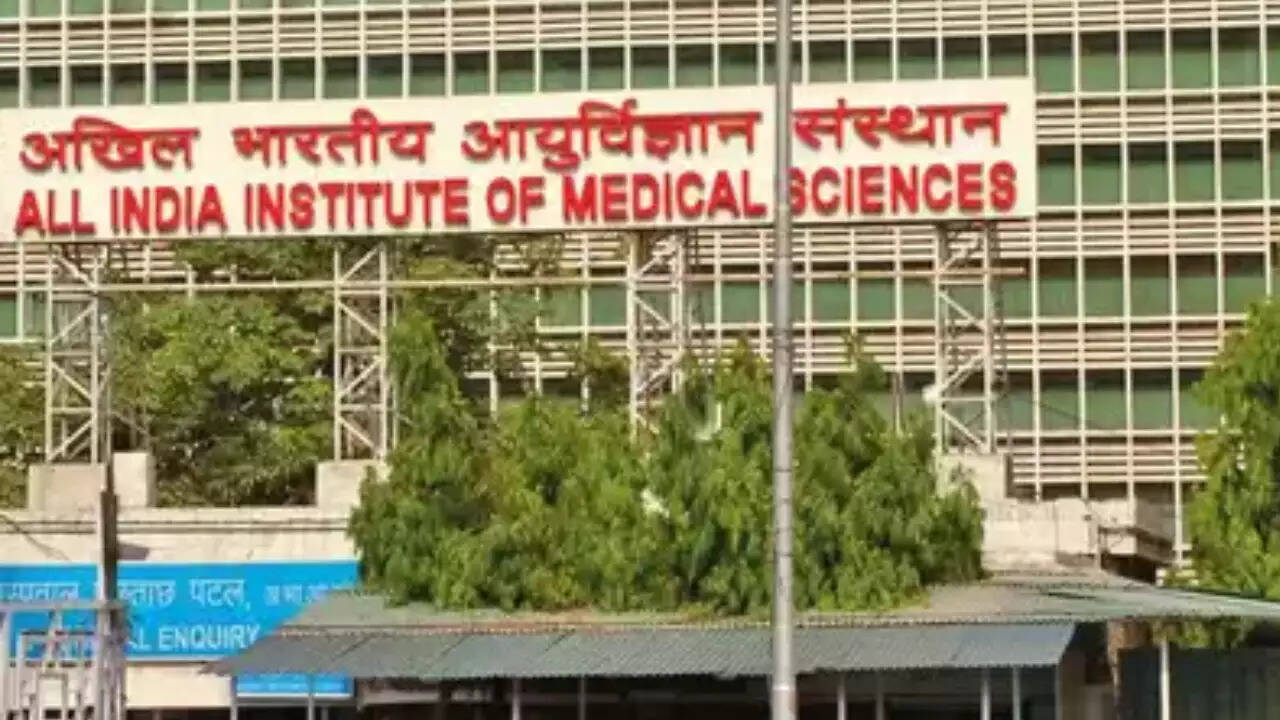 New Delhi: Health ministers of Somalia and Nigeria visited AIIMS, Delhi, on Friday and applauded its infrastructure and the research and training programmes underway at the institute. Ministers of health and delegates from several countries were in the national capital to attend the sixth edition of the 'Advantage Healthcare India event held on April 26-27 which was aimed at promoting 'Medical Value Travel' in the country.
Health minister of Somalia Ali Haji Adam Abubakar and his counterpart in Nigeria Joseph Nkama Ekumankama were welcomed at AIIMS by its director Dr Srinivas and briefed about patient care, research, tracking facilities and projects that are underway, Dr Rima Dada, Professor In-charge-Media Cell, said.
During the briefing, Registrar and Medical Superintendent Dr S Lalwani informed the health ministers that AIIMS, Delhi, sees a patient footfall of about 50,000 daily. The Dean, Academic, Dr Minu Bajpai also answered all their queries.
The ministers were taken on a tour of the institute and briefed about various blocks set up in the campus, Dr Dada said.
They were shown the SET- skill, e-learning and telemedicine facility, and the CIMR (Centre for Integrative Medicine and Research). The ministers were also informed about the various training programmes in which students from foreign countries can also participate.
"The ministers were impressed and were also interested in sending medical students of their countries on fellowship and training at AIIMS, Delhi," Dr Dada said.
Somalian Health Minister Abubakar said he was looking forward to further strengthening the relationship between his government and India by working on the challenges faced by the citizens seeking healthcare.
Delegates visiting the 'One Earth, One Health: Advantage Healthcare India 2023', a G20 co-branded event, appreciated India's healthcare infrastructure and human resources as they entered into MoUs for close collaboration with private hospitals in the country, health ministry officials said.
These MoUs include clinic collaboration, clinical research, capacity building, medical travel to India, helping in developing nursing expertise, teaching, and much more, they added.
Prime Minister Narendra Modi inaugurated the 'One Earth, One Health: Advantage Healthcare India 2023' Summit on April 26. In a video message, he highlighted India's strength in holistic healthcare, stating, "We have talent, technology, track record and tradition."
The prime minister stated that India's tradition of preventive and promotive health with practices such as yoga and meditation are now becoming global movements. "The world is looking for solutions to stress and lifestyle diseases. India's traditional healthcare systems hold a lot of answers," he emphasized.
In recent years, India has emerged as an affordable destination for world-class healthcare and wellness services, leading to the country becoming a major hub for Medical Value Travel.
The summit highlighted India's significance in medical potential and provided opportunities for healthcare collaborations among the participating countries. The visiting foreign government health representatives also took the opportunity to visit private and government hospitals in Delhi.