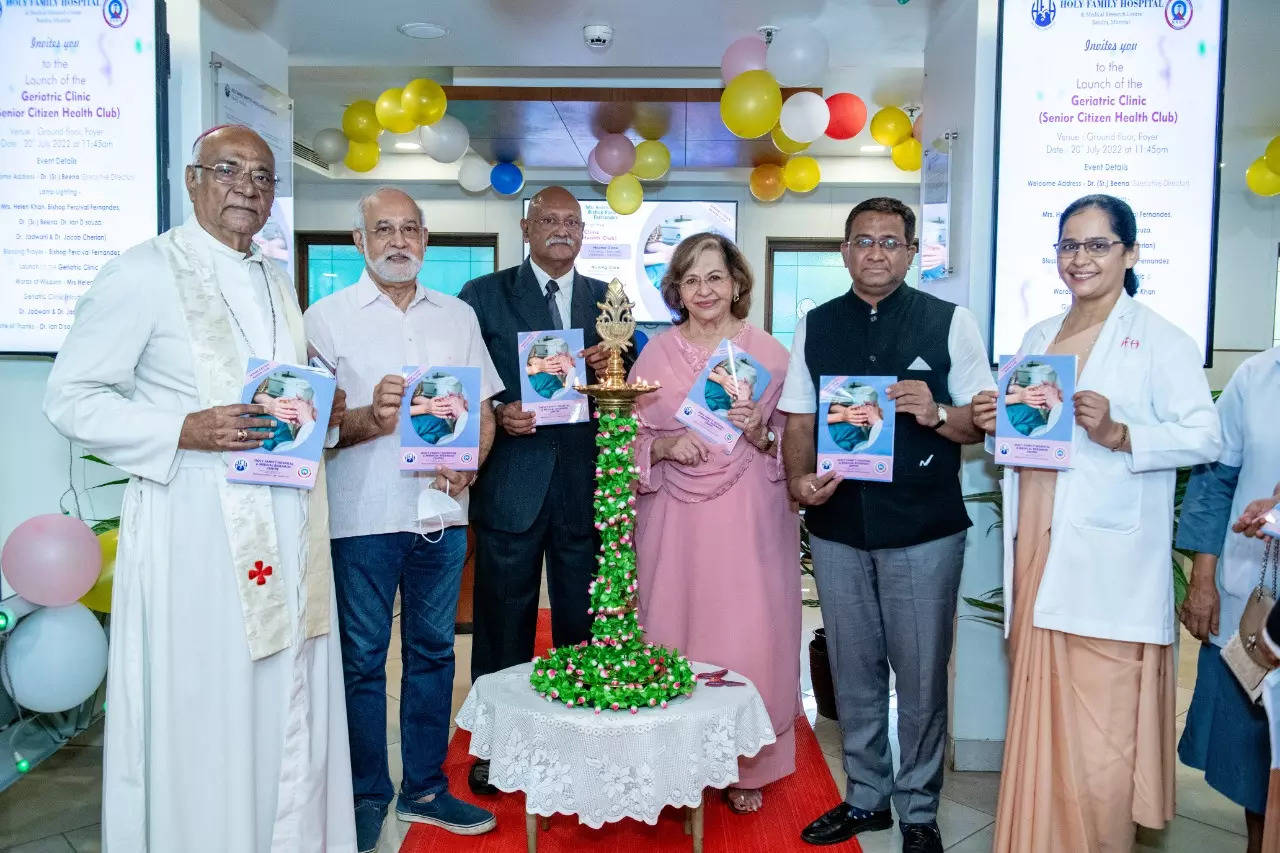 Mumbai, 22nd November'22: Holy Family Hospital, one of Mumbai's most credible healthcare institutions announced the launch of its Geriatric Care Clinic Unit (Senior Citizen Health Club), an exclusive facility for the elderly.
As a part of this offering, the hospital will cater to the needs of all patients over 60 years of age and offers two levels of care – 'Hospital Care and Home Care'. This initiative is aimed at serving relevant needs of the elderly in Mumbai. The comprehensive elder-care initiatives covers preventive, curative, promotive and rehabilitative treatment for the over-all being of older people.
Talking about the launch, Dr. (Sr) Beena, Executive Director of the Holy Family Hospital said, "At Holy Family Hospital, it is our endeavour to provide qualitative and affordable healthcare services to all our patients. With a demographic shift and rise in the number of senior citizens, we believe a geriatric clinic was the need of the hour. The pandemic was an eye-opener for all of us to work towards better facilities for the vulnerable sections of society, this is yet another step in that direction. All our efforts are redirected to address unmet gaps in India's healthcare system"
The clinic was inaugurated by Padma Shri awardee Helen Khan, renowned actress and dancer, and blessed by His Lordship Bishop Percival Fernandez – Auxiliary Bishop Emeritus of the Archdiocese of Bombay at Holy Family Hospital.
Along with well thought through and economical packages under hospital care, they have also announced home care facilities which will include – Home Collection Services, Home Nursing Care, Teleconsultation, Medical Equipment on Rent, Ambulance Services, Home Doctor Visit.
Dr. Ian D'souza, Medical Director of the Holy Family Hospital, said, "When we ideated on the clinic, we were certain that we want to be a one-stop solution for elderly care and hence we launched both hospital and home care facilities. We strongly believe that affordable and accessible healthcare for seniors must be given importance and are certain that this facility will be beneficial to many"
Through the launching of the Senior Citizen Health Club, Holy Family Hospital is strengthening its positioning as a preferable hospital in this most needed area of medical and pastoral care for the elderly.