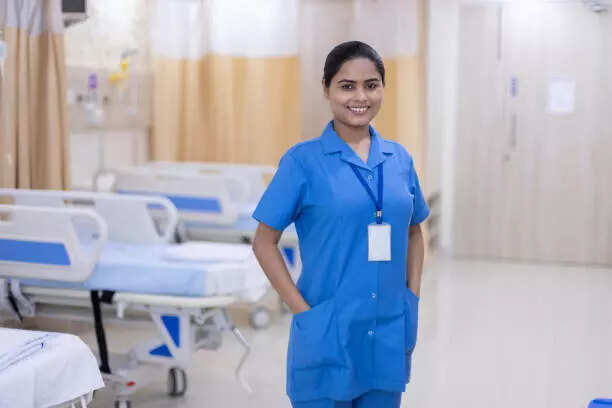 Hyderabad: While the demand for nurses trained in critical care has increased, the supply hasn't. In the post-COVID era, more and more patients are being admitted with multiple complications needing prolonged stay in intensive care units, which requires specialists nurses trained in critical care. But such nurses are in short supply, leaving many hospitals in the lurch.
"We got three nurses for critical care in the last one year even though our requirement is for at least seven. It's difficult to retain them. While we paid 25,000 per month to freshers, they soon got better offers and we had to match it up by raising their salary to 45,000. Within a few months they got better offers and left when we could not match the salaries. Some of them went abroad too," said Venkatesh Reddy, owner of a mid-sized hospital.
Telangana currently has no government education institution for 'nurse practitioners in critical care' and the ones trained in private institutions are absorbed by them, leaving very few for hospitals which do not have a nursing college.
As per a recent report from the Nursing Council of India, Telangana has only four private institutions with a total of 80 seats for 'nurse practitioners in critical care', whereas the annual requirement is over 10 times.
"There is a huge dearth of nurses and more so in the critical care segment. The shortage is increasing due to the growing private sector, but post-pandemic salaries of nurses have reduced leading many to look for other options," said Laxman Rudavath, founder, Nursing Officers Association of Telangana.
Dr Rajeshwari M, president of Trained Nurses Association of India (Telangana), added: "Apart from moving to different states and countries, many are also deviating into other professions such as clinical research or pursuing MBA. In many small and mid-sized private hospitals nurses are not even paid the minimum wage of 20,000 which makes the profession unattractive for them."