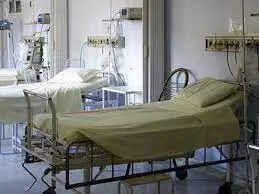 Mumbai: India Resurgence Fund (IndiaRF), an India-focused distressed and special situations investment platform sponsored by the Piramal group and Bain Capital Credit, is in talks with Punjab-based hospital chain Ivy Hospital to pick up a controlling stake in the company at a valuation of over ₹1,000 crore, said two people aware of the development.
Ivy Hospital was founded by Dr Kanwaldeep Kaur and Gurtej Singh. The company operates four multi-speciality hospitals at Khanna, Amritsar, Mohali and Bathinda and its wholly-owned subsidiary, Ivy Healthcare Infrastructure, operates two multi-speciality hospitals in Nawanshahr and Hoshiarpur. The hospital chain has a total capacity of 1,100 beds. It offers specialities ranging from neurosurgeries, cardiac, organ transplants, oncology, ENT, eye care, orthopaedics, nephrology, urology, gynaecology and general surgery.
"IndiaRF is looking to pick up over 51 per cent stake in the company from the promoters. The promoters will continue to retain a substantial stake in the business and will continue to run it. The deal is likely to value the hospital chain at at least ₹1,000 crore," said one of the people cited above. He added that investment bank Una Prime is advising the on the stake sale."IndiaRF is currently conducting due diligence of the business and a final offer is likely by next month," the source added.
Ivy Hospital group reported revenue of ₹367.57 crore in FY22, up from ₹251.67 crore in the previous financial year, as per data from a November report by rating agency Crisil. The hospital chain reported a profit of ₹47.53 crore in FY22, a sharp jump from ₹7.53 crore in FY22.
An email sent to IndiaRF did not elicit a response till press time.
"We are exploring various options to capitalise on the company and increase our footprint in the region. Some very reputable PE funds have shown interest to invest in Ivy and it will be early for us to confirm the information that's available with you," Ivy founder Gurtej Singh said in an email response to ET's queries, adding that Ivy Healthcare group has emerged as a leading healthcare provider in the region since its inception about 15 years back.
IndiaRF invests across diverse sectors where a turnaround of a particular business through recapitalisation can be scripted. Its portfolio includes Archean Chemical, Primacy Industries, Thrissur Expressways, Setco Automotive and Impresario Entertainment.