Kesar Peda Recipe – Saffron Milk Peda Recipe – Easy Diwali Sweets with step wise pictures.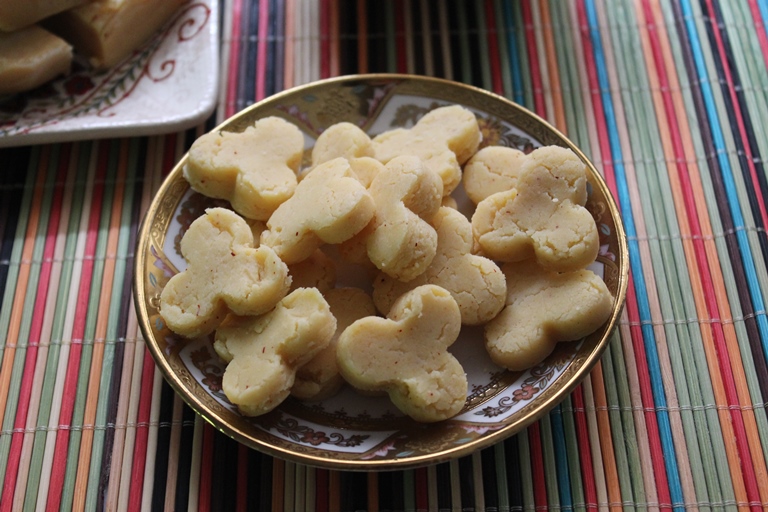 Pin
Kesar peda is so simple to make and taste simply delicious. This peda is not only easy to make but taste absolutely delicious.
Such an easy desert made using milk powder. It hardly takes 10 mins to make from start to finish. Super delicious one. You need only 4 ingredients and 10 mins to make this desert.
About Kesar Peda Recipe
Peda, also known as Pera, is a sweet dish from the Indian subcontinent. Its origins can be traced back to Mathura, Uttar Pradesh, India. It is typically prepared in thick, semi-soft layers with khoa, sugar, and traditional flavourings such as cardamom seeds, pistachio nuts, and saffron.
Saffron is a spice made from the flower of the Crocus sativus plant, also known as the saffron crocus.The vivid crimson stigma and styles, known as threads, are collected and dried for use in food, primarily as a seasoning and colouring agent.
Similar Recipes,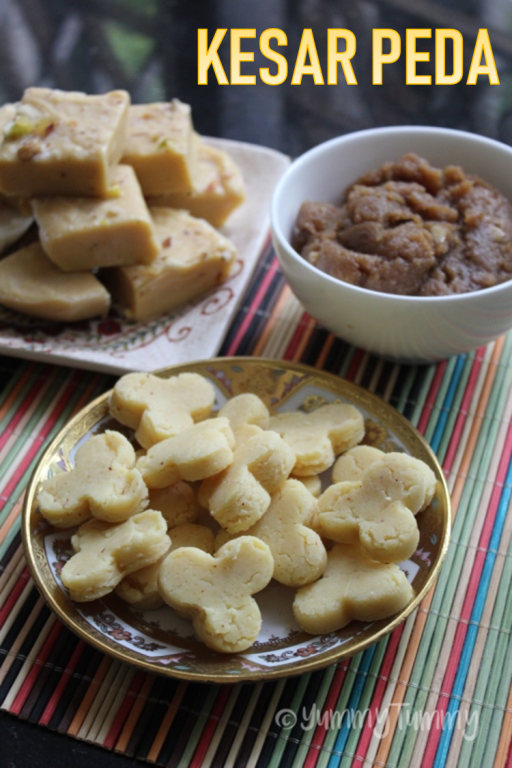 Pin
Hope you will give this a try and let me know how it turns out for you.
Ingredients for Kesar Peda Recipe 
Milk Powder
Powdered milk is given so much time to settle, the milk tastes much better and is virtually indistinguishable from fresh milk. As well, the crystals are extremely fine, allowing them to dissolve more completely.
Ghee 
Ghee tends to be one of those hyperbole-inducing foods, like macarons and gelato, that people describe quite dramatically as being heavenly or the best thing ever. In actuality, ghee tastes like a cleaner, richer, more decadent version of butter itself.
Saffron 
Saffron is a potent spice that is high in antioxidants. It has been linked to a variety of health benefits, including increased mood, libido, and sexual function, as well as reduced PMS symptoms and weight loss. Best of all, it is generally safe for most people and simple to incorporate into your diet.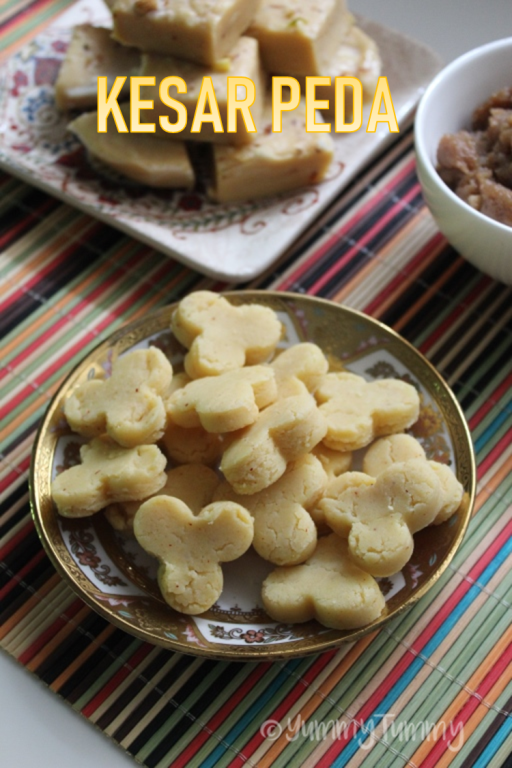 Pin
If you have any questions not covered in this post and if you need help, leave me a comment or mail me @[email protected] and I'll help as soon as I can.
Follow me on Instagram, Facebook,Pinterest ,Youtube and Twitter for more Yummy Tummy inspiration.
IF YOU MAKE THIS RECIPE OR ANYTHING FROM YUMMY TUMMY, MAKE SURE TO POST IT AND TAG ME SO I CAN SEE ALL OF YOUR CREATIONS!! #YUMMYTUMMYAARTHI AND @YUMMYTUMMYAARTHI ON INSTAGRAM!
Kesar Peda Recipe | Saffron Peda Recipe
Aarthi
Kesar peda is so simple to make and taste simply delicious. This peda is not only easy to make but taste absolutely delicious.
Video
Prevent your screen from going dark
Kesar Peda Recipe Step by Step pictures
1)Take milk powder in a nonstick pan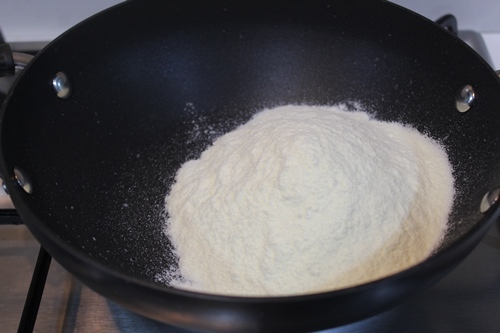 Pin
2)Add in ghee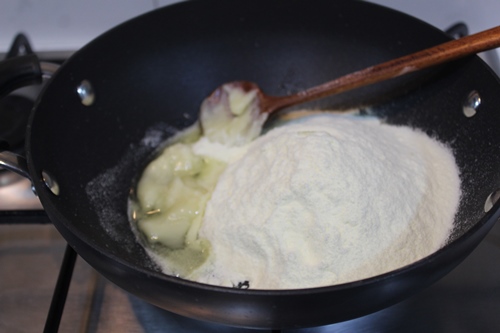 Pin
3)Stir fry on low heat for 2 to 3 mins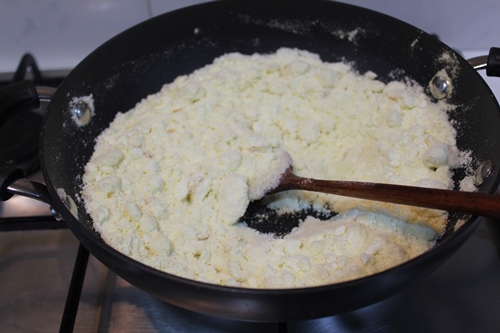 Pin
4)Add in milk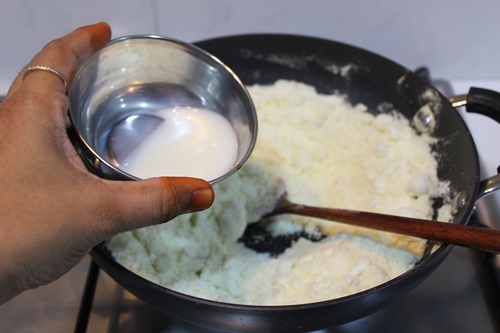 Pin
5)Stir till it comes to a mass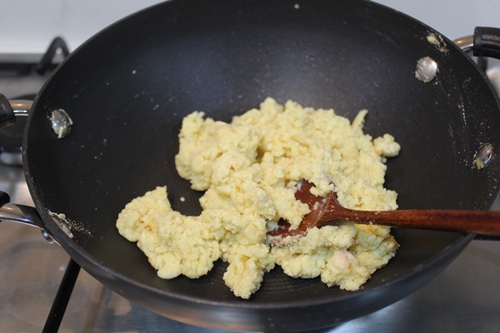 Pin
6)Now it is done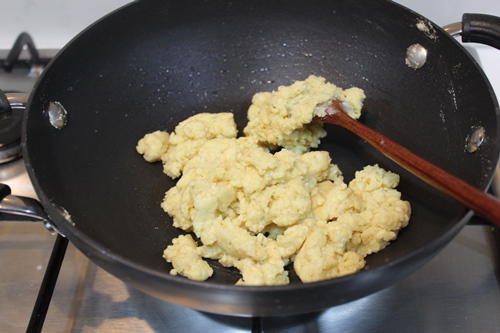 Pin
7)Remove to a plate and cool completely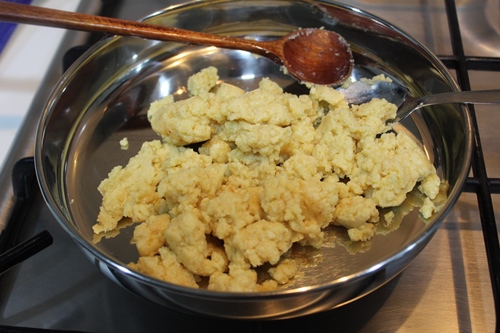 Pin
8)Take sugar in a blender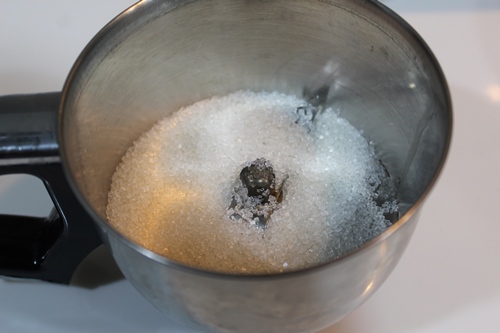 Pin
9)Add in a pinch of saffron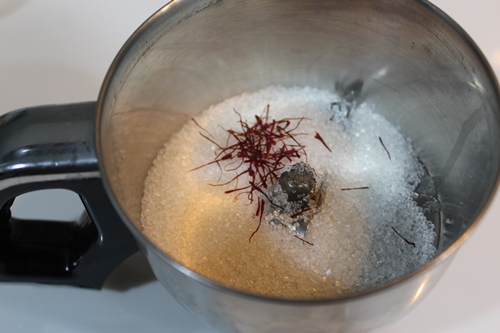 Pin
10)Powder till fine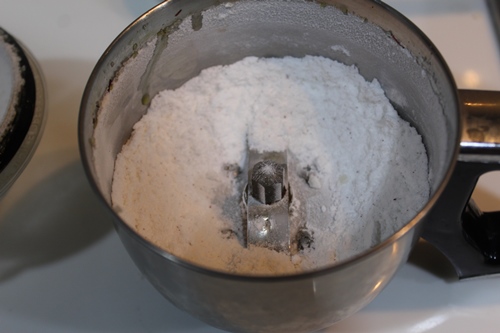 Pin
11)Add the sugar to the cooled khoya mix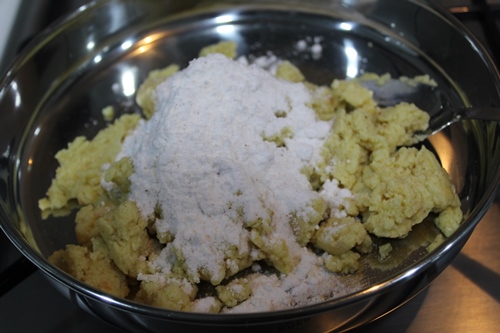 Pin
12)Knead to a soft dough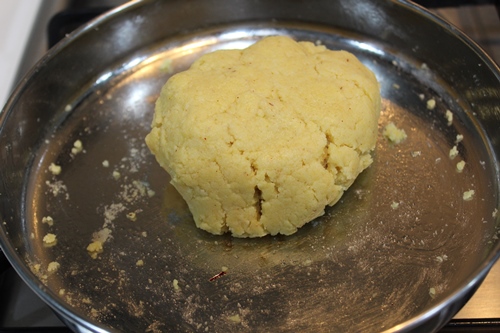 Pin
13)Take the khoya mix in a parchment lined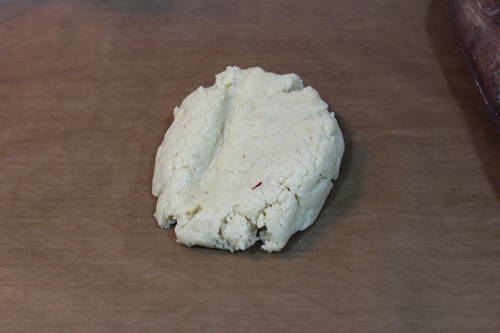 Pin
14)Spread it evenly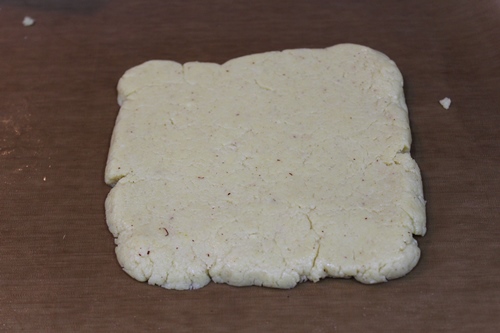 Pin
15)Cut using cookie cutter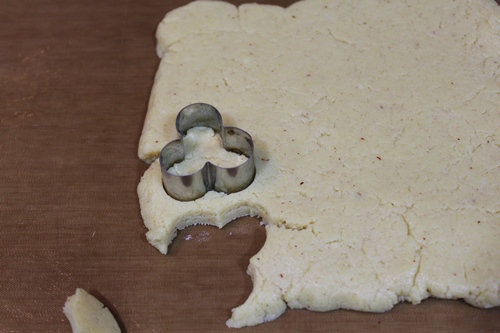 Pin
16)Done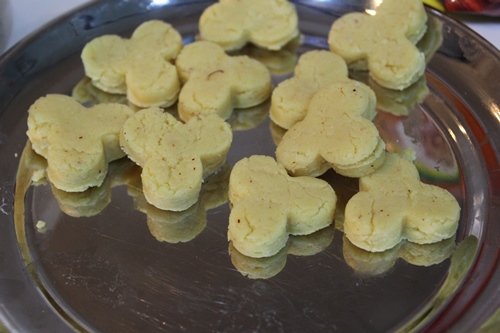 Pin
17)Serve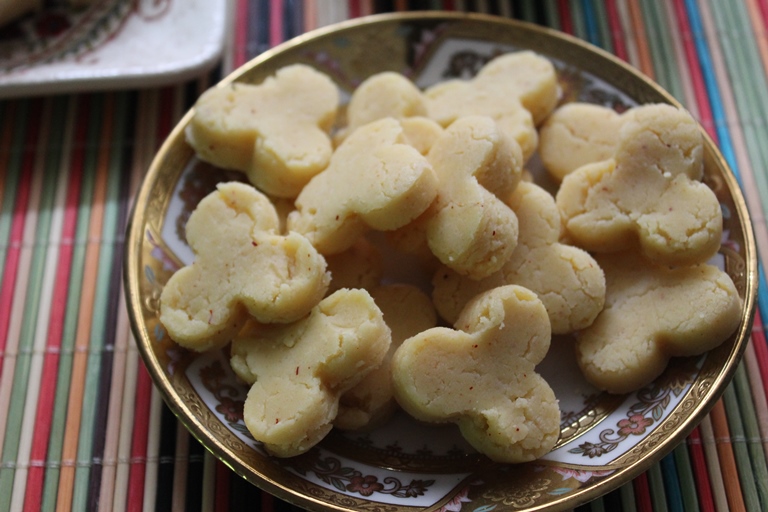 Pin
Frequently Asked Questions
Who invented PEDA?
Thakur Ram Ratan Singh of Lucknow who migrated to Dharwad (in the present-day Karnataka) in the 1850s introduced pedas there. This distinct variety is now famous as the Dharwad pedha.