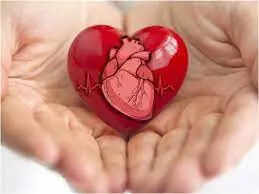 Nagpur: On Sunday, the newest therapy to remove blockages in heart blood vessels was introduced for the first time in Central India at the 'Live Nagpur' conclave.
Dr Praveen Chandra from Medanta Hospital spoke about laser therapy in which a catheter that emits high-energy light (laser) is used to unblock arteries. It vaporizes blockages and clears vessels without hurting the walls of vessels. "In many cases, the laser clears the path of blood so effectively that patients don't even need a stent afterward said Dr Chandra.
"Laser therapy is a minimally invasive surgical procedure to re-open blood vessels to allow smooth flow of oxygen-rich blood. The catheter is manoeuvred through the vessel until it reaches the blockage. Laser energy is used to vapourize the blockage," said Dr Chandra while sharing some of the 55 successful cases done in his hospital using laser technology.
"If we use laser to remove blockages, it becomes easier for doctors to deliver balloons and stents in case they are needed. This also ensures perfect positioning of the stent," said Dr Chandra.
Sometimes, the diameter of the vessel lumen reduces after angioplasty (restenosis). At times, stent thrombosis occurs which could be fatal. Using laser can reduce these threats. Doctors may use shorter stents, can use balloons at lower pressures.
It's beneficial for patients in many ways as it causes less discomfort, gets over much faster, reduces hospital stays and recovery time. Most patients return to an active life within a short period of time.
Dr Jaspal Arneja, the brain behind 'Nagpur Live', an academic event, said that more than 200 doctors from across Vidarbha got first hand information about the laser technology. "It's our aim to bring the latest advancements to Nagpur and laser therapy is one of them. It has the potential to make angioplasty easy, effective and long lasting," he said.
Another expert, Dr VT Shah from Mumbai, talked about the recent advancements in angiography techniques. "We use imaging in angiography these days which gives a 360-degree picture of the vessels. Such imaging has made it easy for doctors to treat blockages and place stents at the exact spot," he said.
Dr Shah added that cardiology as a whole is a fast-developing field and developments are happening every three-four months in both diagnostics and drugs.