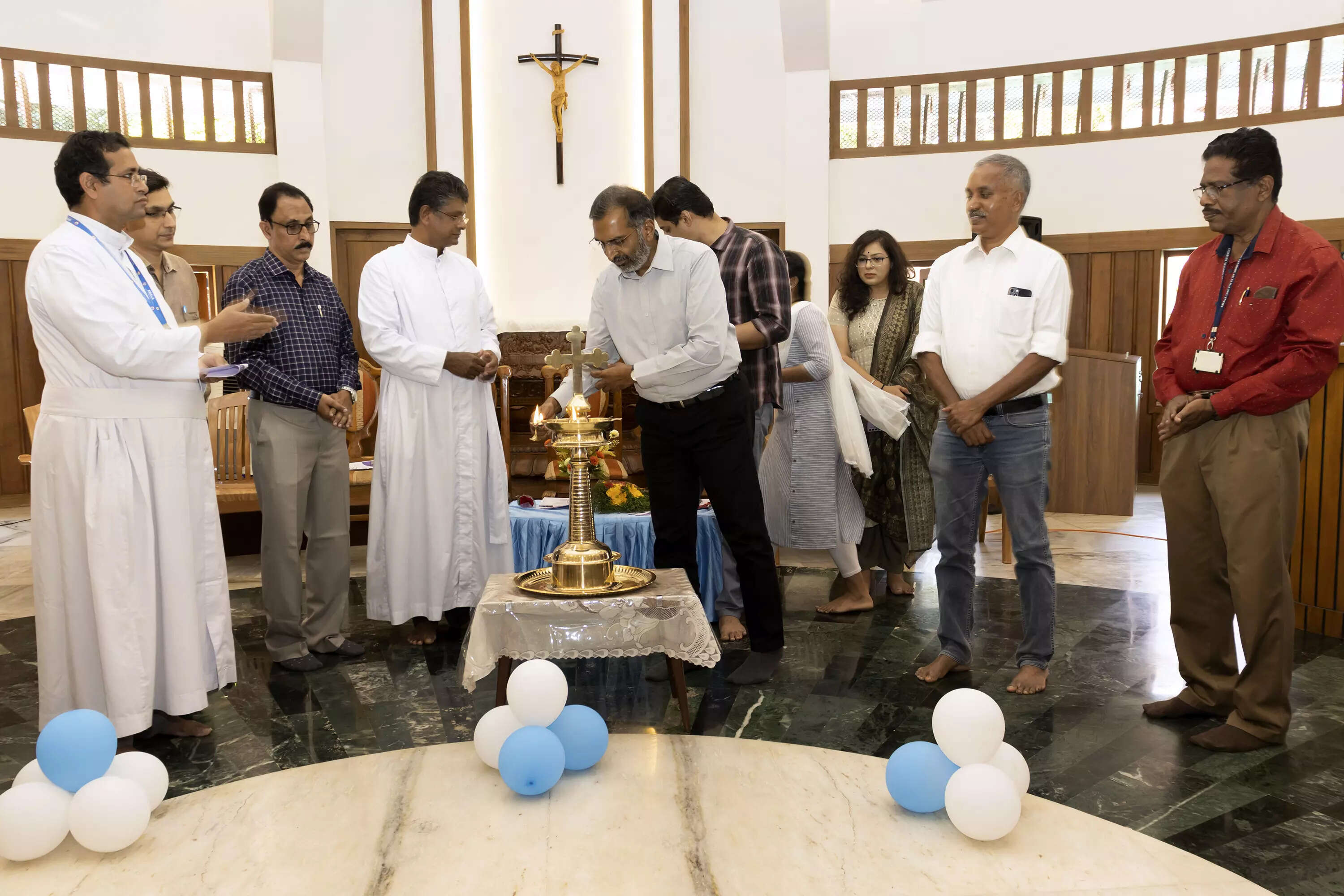 New Delhi, March 1, 2023: Amala Hospital, a leading multi-disciplinary chain of hospitals, based in Kerala, launched a new and innovative smart ward with wearable wireless technology. This smart ward, the first in Kerala, is equipped with advanced technology that provides continuous patient monitoring and aims to improve patient outcomes and reduce the risk of medical errors. The hospital chain has partnered with Chennai based health-tech startup, LifeSigns to implement their iMS technology across cardiology and medicine departments at its hospital based in Thrissur, Kerala.
Fr. Deljo Puthoor CMI, Associate Director of Amala Hospital, said, "We are thrilled to be introducing this new wearable continuous and innovative technology to our patients. Our commitment to providing top-notch care is unwavering, and this smart ward will help us to achieve that goal. At Amala Hospital, we are always looking for ways to improve patient care and provide a more efficient and effective healthcare experience".
One of the key features of the smart ward is its wireless patient monitoring system, with early warning scores which allows for real-time monitoring of vital signs and other important health indicators. This technology eliminates the need for traditional wired monitoring systems, which can be cumbersome and uncomfortable for patients, and provides a more efficient and effective way to monitor patient health.
In addition to the wireless monitoring system, the smart ward is also equipped with monitors at Nursing station, and patient information systems for the hospital, all of which work together to improve patient care and streamline the healthcare process.
"Patient monitoring at the right time and with accurate results is very important. With the deployment of wireless patient monitoring technology, the doctors and the hospitals can keep a real-time record of the patient's vital stats which will eventually decrease the risk on the patient's health because every patient matters. The smart ward at Amala is just one example of our commitment to deliver the best technology in the healthcare field", says Hari Subramanian, Founder & Director, LifeSigns.
"BioSensor patch can help the patients as well as the doctors to keep a track on the patients' health, without being attached to the multiple wires making the patient even more uncomfortable during illness. The technology of this patch is incomparable, accurate and a real-time to taken action in time", says Thomas Varghese, Managing Director, LifeSignals. LifeSignals is a US based company which instals LifeSigns technology in to patches.