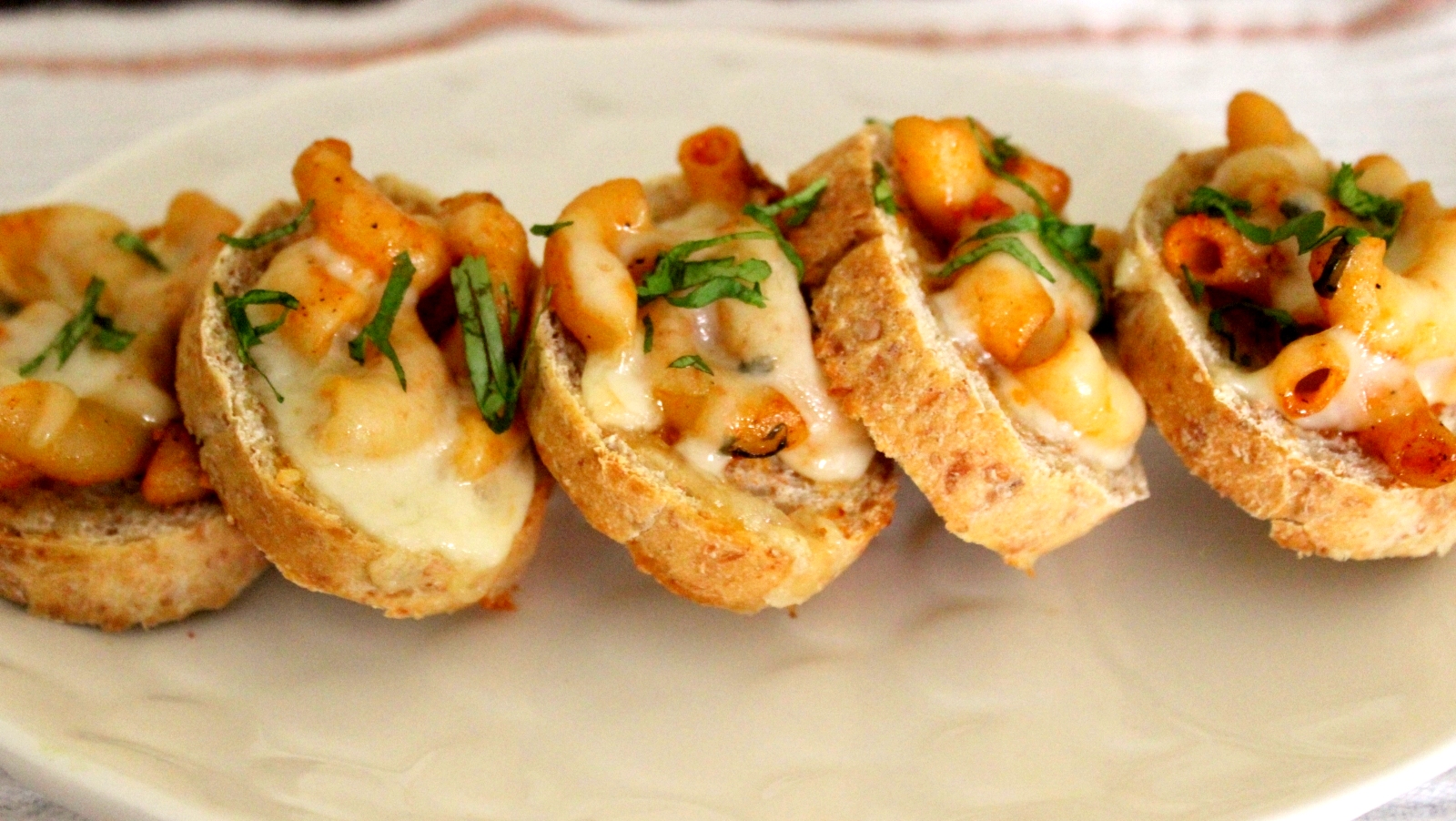 Mac and Cheese Crostini is an Italian starter dish made with small and thin slices of toasted bread, which is brushed with olive oil and with the savory topping. This recipe is loaded with cheese and tastes really yummy. A simple dish that doesn't need too many ingredients to prepare. 
This dish can be served as an appetizer for parties and can be backed for kids snack box as well. Serve the Mac And Cheese On Crostini with Cumin Spiced Potato And Leek Soup. 
Here are few more pasta recipes which you can try at your home.