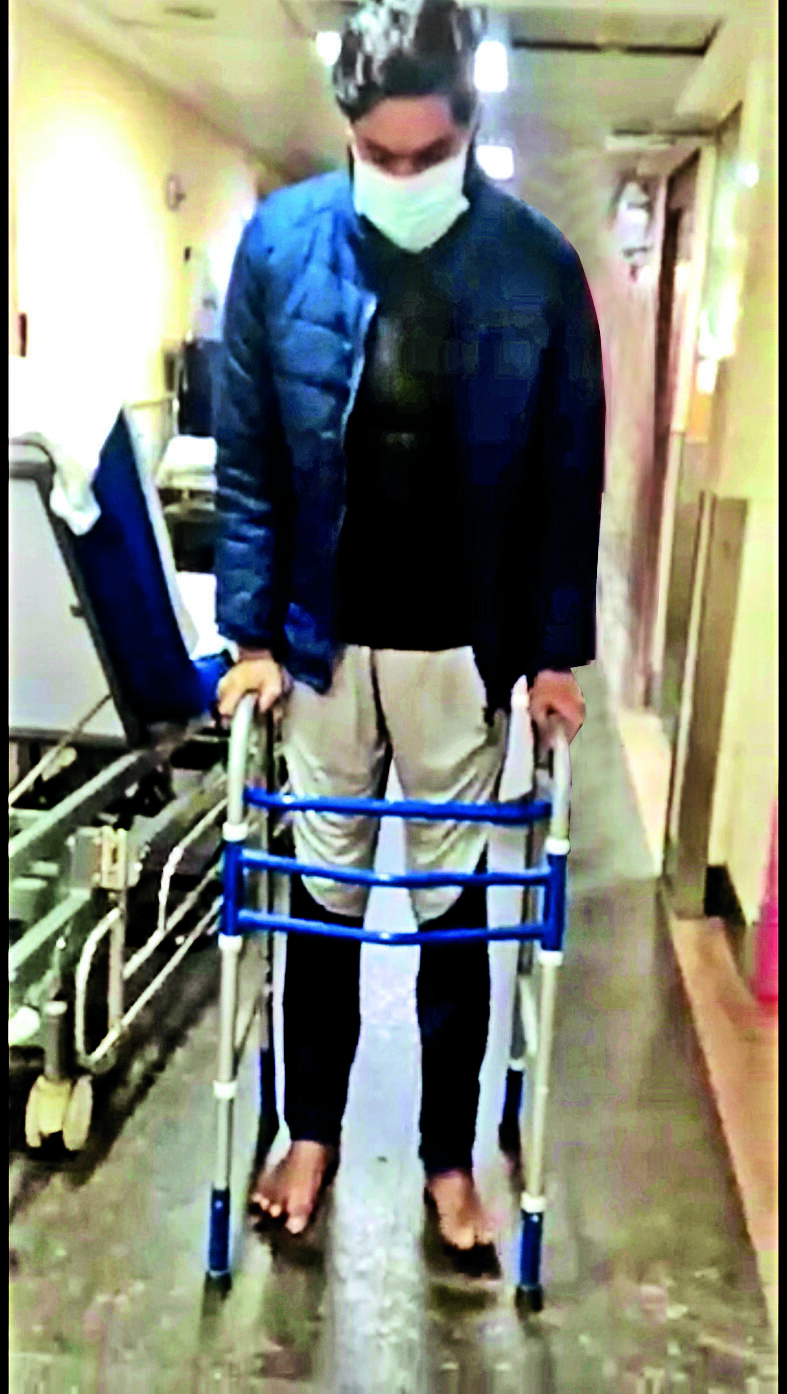 NEW DELHI: Imagine being bedridden for four years and then walking just 24 hours after a surgery! Mohd Managir Alam (23), a Delhiite, is our miracle man. He underwent a seven-hour surgical procedure at Sir Ganga Ram Hospital with doctors performing simultaneous bilateral hip replacement for ankylosing spondylitis, an inflammatory arthritis that affects the spine and large joints.
Alam came to the hospital with completely fused hip joints and spine with flexion contracture (bending of hip). The parts were so heavily fused he was not able to even sit up. He could either lie down or stand up only with some support.
'Hip replacement reliable solution for those with AS'
Alam suffered from this disease for more than five years and was bedridden for the past four years. Due to complexities in the surgery, doctors at some hospitals reportedly refused to treat him.
Dr Anant Kumar Tiwari, unit head, joint replacement centre said "in a typical hip replacement for someone with osteoarthritis, the procedure is performed to reduce pain, but in case of ankylosing spondylitis (AS), it may not just for the pain, the procedure is performed for restoration of function because of the stiffness in the affected joints", he said.
The doctor added that hip replacement has been shown to be a reliable solution for restoring normal joint motion in people with AS and can even help with a person's spinal alignment by changing the way they stand and walk.
During the procedure, bone around the hips usually need to be removed in people with AS as the ball and socket of the hip becomes one bone. The socket area has to be remade under image intensification very carefully.
"It may take months to resolve some contractures even once the joint has been replaced," he said.
Talking with TOI, Alam said that it's a great feeling to be able to walk again. "I look forward to working and earning my livelihood. For four years, I was not able to do anything as my mobility was compromised due to the disease," he said, adding doctors advised him to start working after a few months.