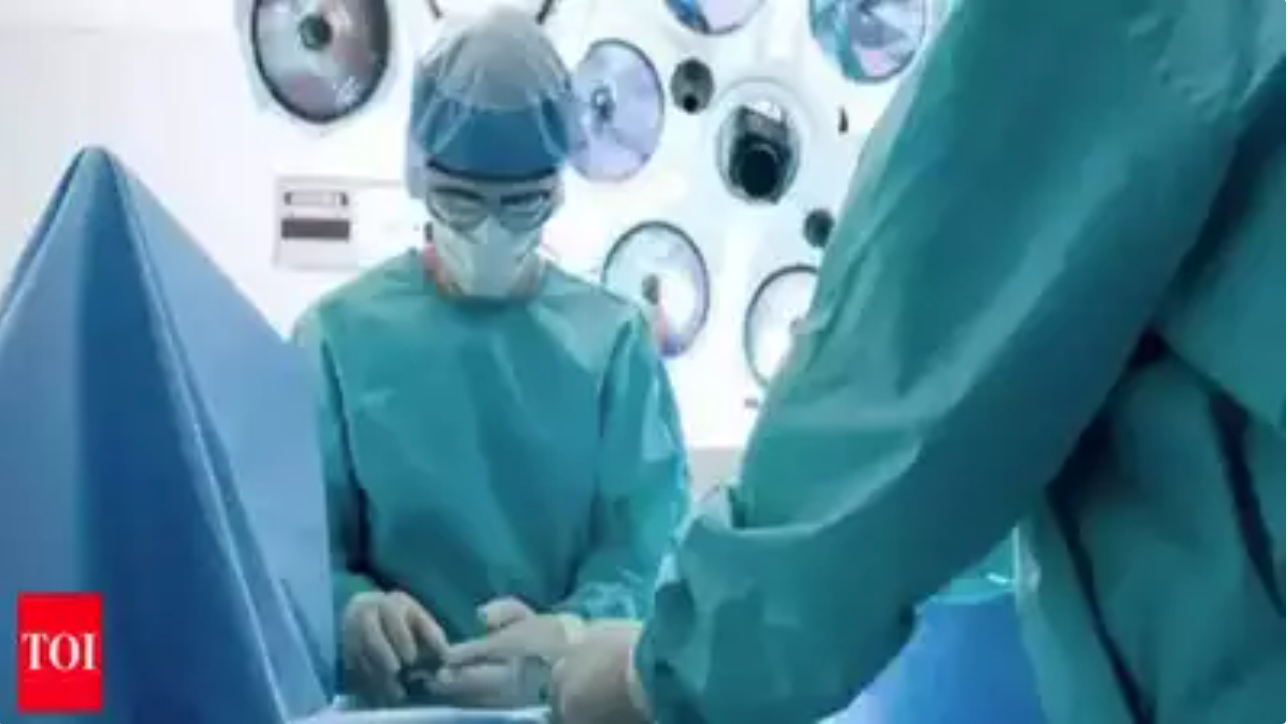 AGRA: A 53-year-old home guard in Uttar Pradesh was recently shocked to find that his left kidney was allegedly removed at a private hospital in Aligarh on the pretext of performing surgery to remove kidney stone. The matter came to light when Suresh Chandra, deputed at the chief development officer's (CDO) office in Kasganj, recently suffered intense pain in the lower abdomen. Ultrasound report showed that his left kidney was missing. On being apprised by the victim, the CDO has ordered a probe into the matter.
Kasganj CDO Sachin (who goes by the first name only) said, "The chief medical officer has been directed to investigate the matter and submit a report." TOI tried to get the reaction from the management of the private hospital, but there was no reply.
Suresh, a resident of Nagla Taal village in Kasganj district, said, "An ultrasound was conducted before the operation on April 14. The report mentioned: Left kidney – ureteric calculus in the upper part of the left ureter, which is causing gross hydronephrosis. I was diagnosed with kidney stone. The person at the billing counter of a private diagnostic centre in Kasganj referred me to a private hospital on Quarsi bypass road in Aligarh where I was admitted on April 14. On the same day, the operation was conducted. Doctors at the hospital informed me that my kidney stone had been removed and prescribed a list of medicines. They discharged me from the hospital on April 17"
"On October 29, I suffered intense pain in the lower abdomen. I consulted a doctor in Kasganj who, after looking at my previous diagnosis reports and questioning about the long horizontal surgery mark (stitching mark) on the left side of my stomach, ordered an ultrasound scan. I was shocked to know that my left kidney was missing. I called the private hospital, where doctors stole my kidney on the pretext of removing the stone, but they didn't provide any suitable response. I informed senior administrative officials about the entire incident. They have assured me of suitable action," Suresh said.
The victim alleged that doctors at the private hospital had first scheduled the operation for April 15. "However, they refused to wait for my relatives to come and hurriedly conducted the operation a day earlier. I was on anaesthesia and, hence, can't exactly recall the identity of the doctor who conducted the operation. My family members were not allowed to meet me before I was discharged after paying a bill of Rs 28,000," Suresh said.