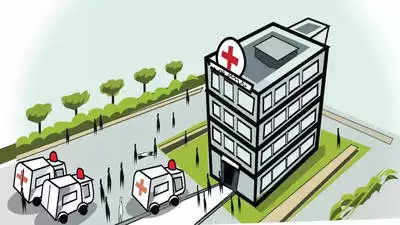 New Delhi: In a recent two-day conference, Max Healthcare announced a collaboration with Mayo Clinic, US, for the implementation of global standards of cardiac care in India. This association aims at facilitating clinical practices in cardiac care by means of training and upskilling programs, research-based approaches to cases, and clinical excellence for better outcomes.
The two-day conference saw the participation of over 500 clinicians from across the country. It also addressed topical subjects related to cardiac care like the growing burden of heart failure in India, the need for cost-effective solutions for therapy and interventional procedures, and clinics/ nursing staff dedicated to managing heart failures.
Commenting on the collaboration, Dr Balbir Singh, Chairman of Cardiology, Pan-Max Healthcare said, "With an alarming increase in the rate of heart failure in India, industry associations like this are the need of the hour so that with combined expertise and strategy we are able to set and implement global standards in care for patients with cardiac ailments. The global standards of cardiac care include adhering to a set guideline-directed management around monitoring the complication rate, infection rate, and decision-making for patients who may or may not need surgical intervention. We look at cardiac care with a two-pronged approach – treating patients and primary prevention. Under primary prevention programs, the endeavor is to make people aware of cardiac health which we have been doing by means of consumer connect campaigns that include mass CPR training programs across the country, among others."
"With Mayo Clinic we have collaborated for three things- training and teaching, a research-based approach to cases, and clinical excellence for better outcomes," he added.
Dr Gurpreet Sandhu, Vice Chair, Cardiology, Professor of Medicine, Mayo Clinic added "When it comes to cardiac care in India we have observed the landscape change rapidly in terms of line of treatment, technology, medicines, etc., all directed towards addressing the rising burden of cardiac ailments.
"We are glad to have partnered with Max Healthcare as we resonate with their objective of strengthening and improving the entire health ecosystem. Hence, this collaboration to bring global standards for cardiac care in India is just the beginning of a long-term association. By means of such industry partnerships, eventually, the aim is to make healthcare affordable, accessible, and equitable. Additionally, it's important to facilitate education among patients so that they are able to manage their own medications, illnesses, and also further disperse their knowledge, so that detection of early symptoms can be done followed by timely management of any approaching heart problem," he concluded.