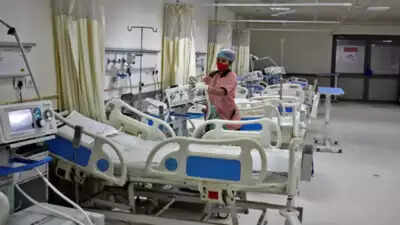 Gurugram: Global Health Limited (Medanta) announced that it is entering into a binding term sheet with Elinquisite Real Estate Private Limited to launch a new, 300-bed hospital in Indore under an operations and management (O&M) arrangement.
Prominently located near Star Chouraha on MR 10 Main Road, the new hospital site is situated close to the existing Medanta Indore Hospital. The new, state-of-the-art multi-super-specialty, tertiary care facility will enable the scaling-up of Medanta's clinical services in the Indore region.
The new hospital will have ~100 critical care beds, ~15 operation theatres, cath labs and, will also offer daycare services for chemotherapy and radiation. The hospital is expected to commence operations in FY 2027.
Commenting on the development, Dr Naresh Trehan, Chairman & Managing Director, Medanta, said, "The new hospital in Indore will help us cater to the under-met healthcare needs of the city, and allow us to serve the population with high-end clinical programmes and technology across a range of super specialities."
The commercial capital of Madhya Pradesh, Indore has the highest proportion of the urban population in the state. "Expansion in the high-potential territory will fortify our presence in central India, and help us deliver the highest standards of patient care that Medanta is known for," added Pankaj Sahni, Group CEO and Director, Medanta.