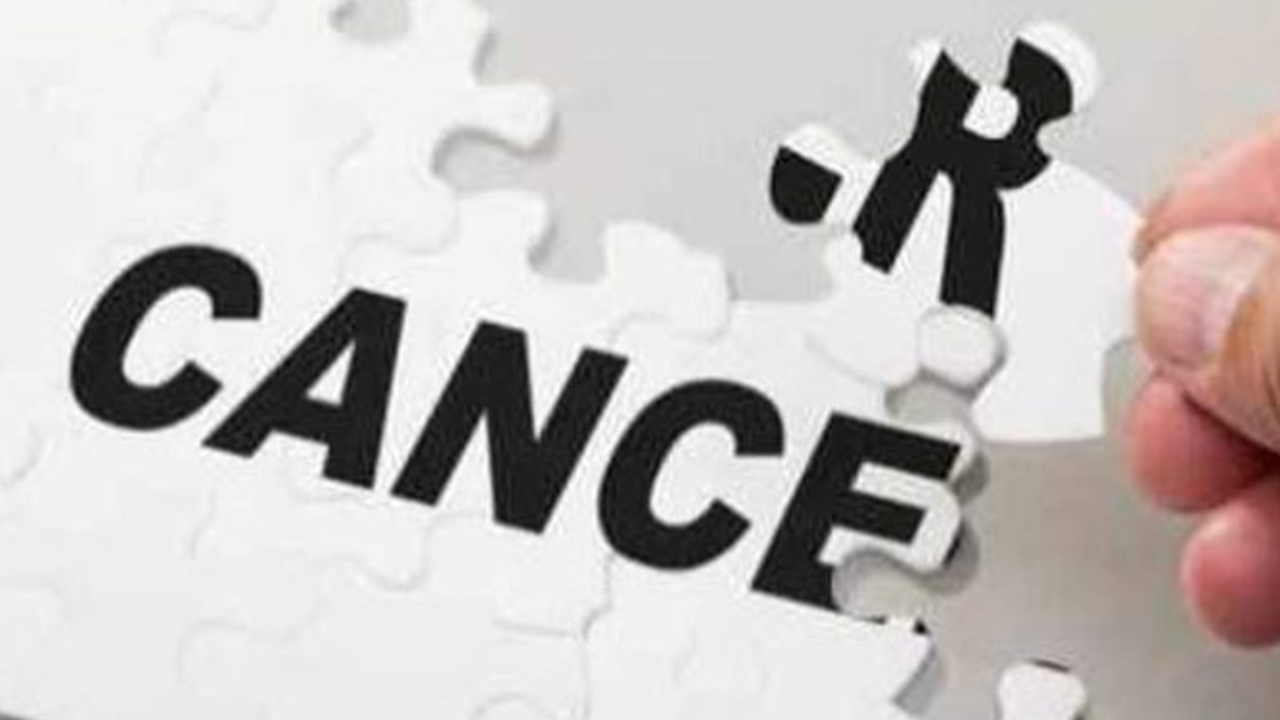 Varanasi: Over 74,000 cancer patients have been registered so far in the city's two hospitals- Mahamana Pandit Madan Mohan Malaviya Cancer Center and Homi Bhabha Cancer Hospital (MPMMCC & HBCH). Out of the total patients registered so far, 20,851 patients were registered only in the last year (2022).
The director of Tata Memorial Centre, Mumbai, Dr RA Badwe and the director of MPMMCC & HBCH, Dr Satyajit Pradhan released the data on the occasion of the fourth foundation day on Saturday. A three-day seminar has been organised by the Medical Oncology department of the hospitals from Friday to Sunday. As per the data, so far 74,277 patients have been registered in both the hospitals, which were officially inaugurated by Prime Minister Narendra Modi on February 19, 2019.
This year, the foundation day event started with a three-day seminar on 'Cancer Management in the Era of Molecular Oncology'. On the second day of the seminar, detailed information about the services provided by MPMMCC and HBCH to the patients and the achievements of 2022 were released to the press.
Dr Pradhan said that every year there is an increase in the registration of cancer patients. In 2018, a total of 6,250 patients were registered in HBCH, which increased to 20,851 in 2022 in both the hospitals. The increase in new registrations is due to the increasing faith of the people in the hospital regarding cancer treatment and the increasing awareness among the people about the disease. "If we look at the patients being registered in the hospital, it is known that oral cancer in men, while breast cancer in women is at number one. On the other hand, there is cancer of the gallbladder in both men and women," he said.
He further stated that timely detection of any disease cannot only stop the progress of the disease, but also helps in its effective management. Considering the same, a comprehensive cancer screening campaign for women has also been started by MPMMCC and HBCH. Under this campaign, most of the cancers occurring in women such as breast, cervical and oral cancer are being screened by the hospital. Till now 70,000 women have been screened across Varanasi.
Most of the patients coming to the hospital for treatment are financially weak. To provide treatment to such patients, the medical social work department of the hospital helps them. For this, some amount is given by the hospital, while some NGOs also work with the hospital for the same. According to statistics, from January 2022 to November 2022, a total of 9,798 patients who could not afford the treatment were helped by the Department of Medical Social Work. A total of Rs 61 crore was spent on the treatment of these patients, of which not a single payment was made by the patient or his family, he added.