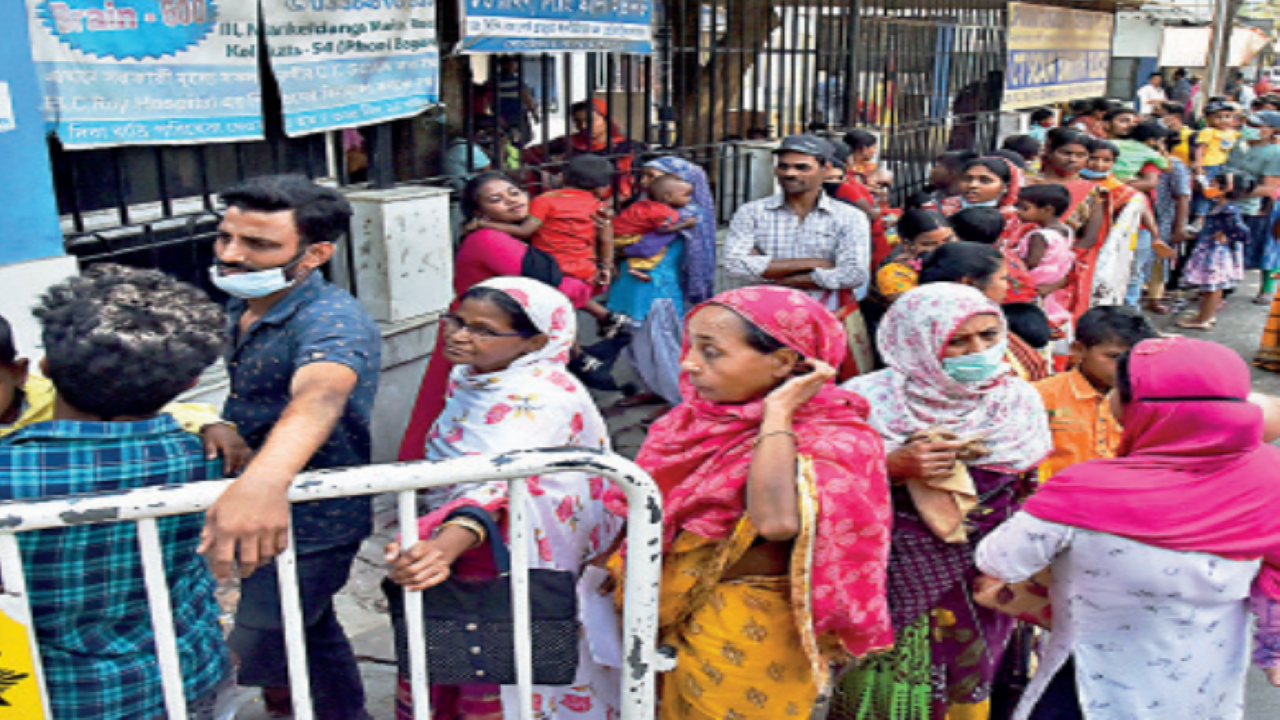 Bengaluru: A visit to the emergency section at National Institute of Mental Health and Neurosciences (Nimhans) in the city any day is sure to throw up one common sight: With all beds taken, people sleeping on gurneys or just seated around. At night, the picture gets grimmer – even patients with head injuries can be seen waiting for treatment, at times on wheelchairs.
The country's apex mental health and neuroscience institution receives at least 120-140 patients at its emergency section every day. Of them, 25 are patients with head injuries.
The ground floor of the emergency block, which is the first point of contact for treatment and where the triage or priority treatment takes place, has just 62 beds. This is about half the number of patients coming in. As many as 70% of the patients who come in have mild head injuries that can be treated locally, but are still brought to the tertiary care unit at Nimhans, Dr Dhaval Shukla, professor of Neurosurgery, Nimhans, said.
At a symposium on brain injuries on Monday, doctors at the institute agreed district and taluk hospitals need to step up efforts in terms of infrastructure and manpower, to ensure those from far-off places don't have to come all the way to Nimhans for basic treatment. The symposium was held on the occasion of World Head Injury Awareness Day.
A person with a cut on the head that can be treated at a local hospital would be brought across 100km for a mere stitch that can be done in 10 minutes, resulting in extra blood loss and inconvenience to the patient, said Dr Shukla. To prevent this, he suggested at least five government hospitals with round the clock neurological and neurosurgical emergencies be established in and around Bengaluru. In addition, district medical colleges can handle nine of the 10 cases brought to Nimhans, he said.
Apart from the mental and physical stress, Dr TR Kanmani, associate professor, department of psychiatric social work, pointed out that there is also the financial burden that patients have to bear when they are rushed to Nimhans at night. Patients spend thousands of rupees to hire private ambulances at night, only to be told that there are no beds.