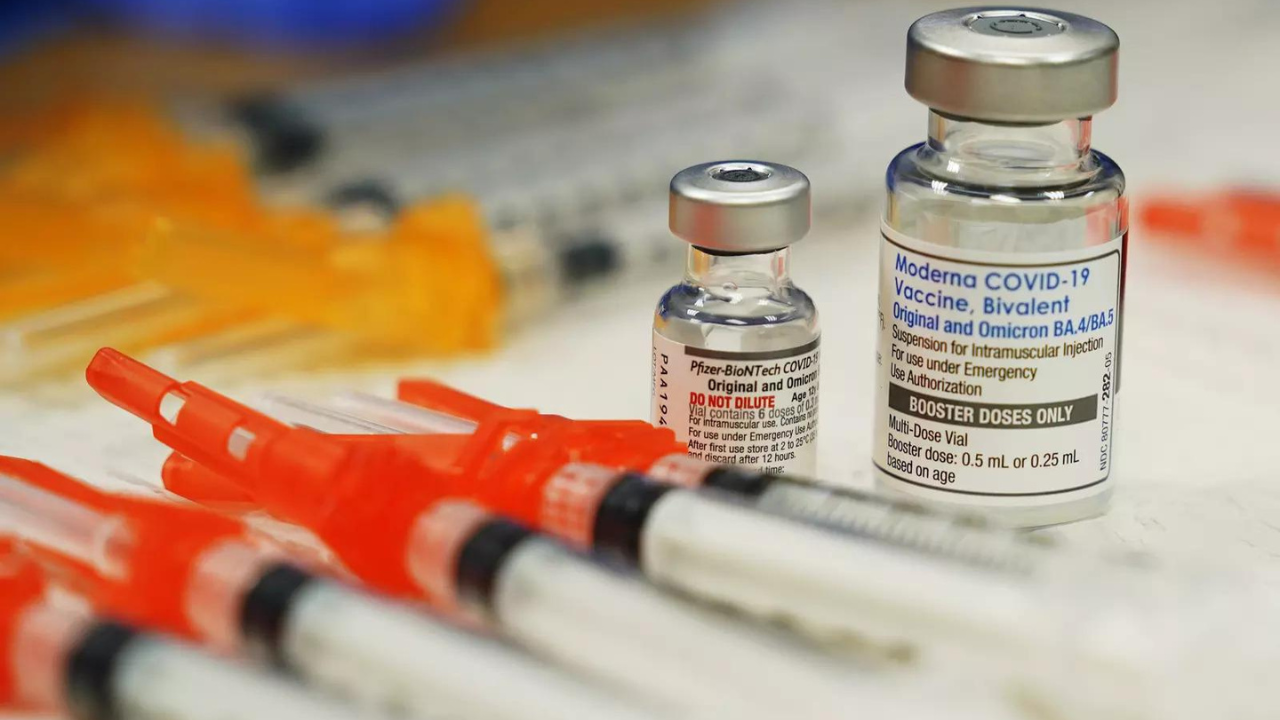 Kolkata: Even as COVID positivity rate has started inching up in Bengal, most private hospitals in Kolkata have either run out of usable vaccines or will exhaust their stocks by the end of April. While many have discontinued vaccination over the last few months, none will offer inoculations from May. Residual stocks lying unused at some other hospitals will expire in a month.
A section of experts believe an upgraded COVID vaccine is now necessary to combat the existing strains that have led to spurts in various parts of the world, including India.
Demand for vaccinations has been low since October-November, 2022 and most hospitals had been saddled with huge stocks that moved slowly.
All vaccines have expired at Peerless Hospital that shut down its counters on March 3. "Since there is no demand, we have not requisitioned fresh stocks. In case there is a revival of demand due to the rising COVID numbers, we will review the situation. But manufacturers are not offering fresh stocks any longer," said Peerless Hospital CEO Sudipta Mitra.
AMRI Hospitals, too, that inoculated more than 500 recipients a day at the height of the pandemic, will have no vaccines to offer from May. It is one of the few that is still vaccinating around 15-20 a week. "We have 5,000 Covishield doses that will expire at the end of April. In March, our entire residual stock of 25,000 Covaxin doses expired. We have asked the manufacturer to take it back for disposal but it will not be replaced with fresh vaccines. So, there will be no vaccinations from May," said AMRI CEO Rupak Barua.
Woodlands Hospital still has an 'adequate stock of Covishield' that will expire in a week. But it has not administered any vaccine for two months. In fact, the 50 nasal vaccines – iNCOVACC – that it had procured in February, lies unused since the government is yet to lay down guidelines for its use. "We had our last vaccination on February 4," said Woodlands Hospital CEO Rupali Basu.
There had been a few enquiries over the last two days on the availability of vaccines at RN Tagore International Institute of Cardiac Sciences (RTIICS). "But we have exhausted our stocks and do not have any vaccines and no plans as of now for procurement," said RTIICS zonal head R Venkatesh.
Covid vaccines need to be upgraded from the existing forms of Covishield and Covaxin that were designed to fight the alpha and beta strains of COVID which are no longer in circulation, said CMRI Hospital director of pulmonology Raja Dhar.
"We need to have vaccines against the Omicron and its sub-variants for at least three more years. Since infections have turned mild, the urgency to design an upgraded vaccine has been missing," said Dhar.