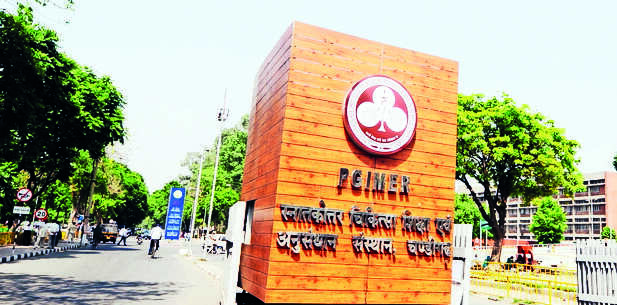 Chandigarh: An RTI response from PGI revealed that the institute did not conduct a postmortem or even a clinical autopsy (required for non forensic cases) on any of the five patients who died after administration of Propofol, a sedative that was tested as toxic by a government laboratory. Thus, there is no medical evidence that the cause of the death of the patients was due to the drug given.
As a reply to the query by TOI on copy of the autopsy reports of patients who died after adverse events were reported following Propofol injection, the PGI said, "no such information is available in the department of histopathology." According to sources, autopsy is done in unusual deaths which can be due to unnatural death or some pre-existing disease but a physician feels that the cause of death can be something else besides the disease. "In the latter case, the histopathology department can conduct the autopsy for clinical studies and it needs no legal sanction as it is only for academic purposes. However, this shall need the consent of the family members," said a faculty.
In case a death is considered unnatural or suspected to have been caused by some drug reaction when a patient is admitted in hospital, it is the discretion of the treating physician to get the autopsy done. Thereafter, the departments concerned –forensic or histopathology–start the process of autopsy. "However, despite a complaint of these adverse events reported in more than one patient, PGI did not conduct any autopsy and lost valuable evidence," said a senior faculty.
The committee formed by PGI to investigate the deaths had concluded that the drug was the cause of the adverse reaction and probable cause of deaths. It also dismissed any dosage or mishandling issue by healthcare workers. On the contrary, Nixi laboratories–the manufacturers based in Himachal Pradesh– have denied that Propofol from their laboratory caused the adverse drug reaction or contamination. In fact, they blamed it on mishandling of the drug by healthcare workers and their competitors who are maligning their image.