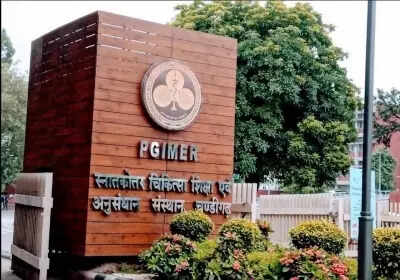 Chandigarh: Patients who underwent kidney or pancreas transplant at PGI are being consulted on a social networking application to make follow-ups hassle-free, with only those who need to be examined physically called to the institute.
In a green initiative, the department of transplant surgery has not been encouraging use of plastics. No show covers are used. Instead, slippers donated by patients are used for entry in ICUs. "We discourage use of disposables. Most consumables can be autoclaved for reuse. Plastic consumables are mainly for one-time use," said Prof Ashish Sharma, head, renal transplant surgery, PGI.
The PGI has a telemedicine department which had been organising e-consultation during Covid. However, the department has continued with online consultation post-Covid too. "We started with these services and have been able to consistently manage old follow-up cases.
They do not have to travel and spend unnecessarily," said Prof Sharma. He said, "Only when it is felt physical evaluation is required, a patient is called." This is a boon for patients, mostly from Haryana, Punjab and Himachal Pradesh. "The reports are uploaded on the app and a doctor asks questions.
I can also ask about my condition. It is very interactive and convenient," said one of the patients who had a transplant surgery six months ago. There is a separate software for data storage where each patient's medical records and history are saved.
"We are also maintaining a database of patients whose reports are shared online. We will be able to evaluate trends and understand any complexity," said Prof Sharma.