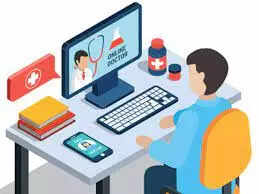 Bengaluru: Practo announced that it has earned the prestigious Quality and Accreditation Institute (QAI) accreditation for the high medical quality of its telehealth services becoming the first digital healthcare company in India to receive this recognition.
QAI is the only accreditation body in India that offers this International Society for Quality in Health Care (ISQua) certified accreditation on a global scale.
The certification is a testament to Practo's commitment to patient-centricity and safety validated on account of trained and credentialed healthcare professionals, patient education, and streamlined protocols with ethical clinical processes, resulting in enhanced patient experience.
Talking about awarding the accreditation, Dr B K Rana, CEO, QAI said, "Practo needs to be commended for the tremendous efforts put in for demonstrating compliance to QAI accreditation standards for Telehealth, resulting in accreditation which is a testament to the excellent documentation and implementation of various policies, procedures, and processes for delivering clinical care to their patients through telehealth services. I am sure that QAI accreditation will help Practo to promote continuous quality improvement, build public trust and confidence, help to comply with applicable regulatory requirements, provide a competitive advantage, and support patient safety."Dr Alexander Kuruvilla, Chief Health Strategy Officer said, "Today marks a momentous occasion for Practo and the digital healthcare industry as a whole. It's gratifying to see all our hard work and efforts being recognized, and it motivates us to continue setting new standards for the industry. We are excited about the future and the opportunities it presents to further our commitment to quality healthcare. We have many more initiatives planned, and we look forward to taking the industry along with us on this journey towards a new era of exceptional healthcare experiences for patients."