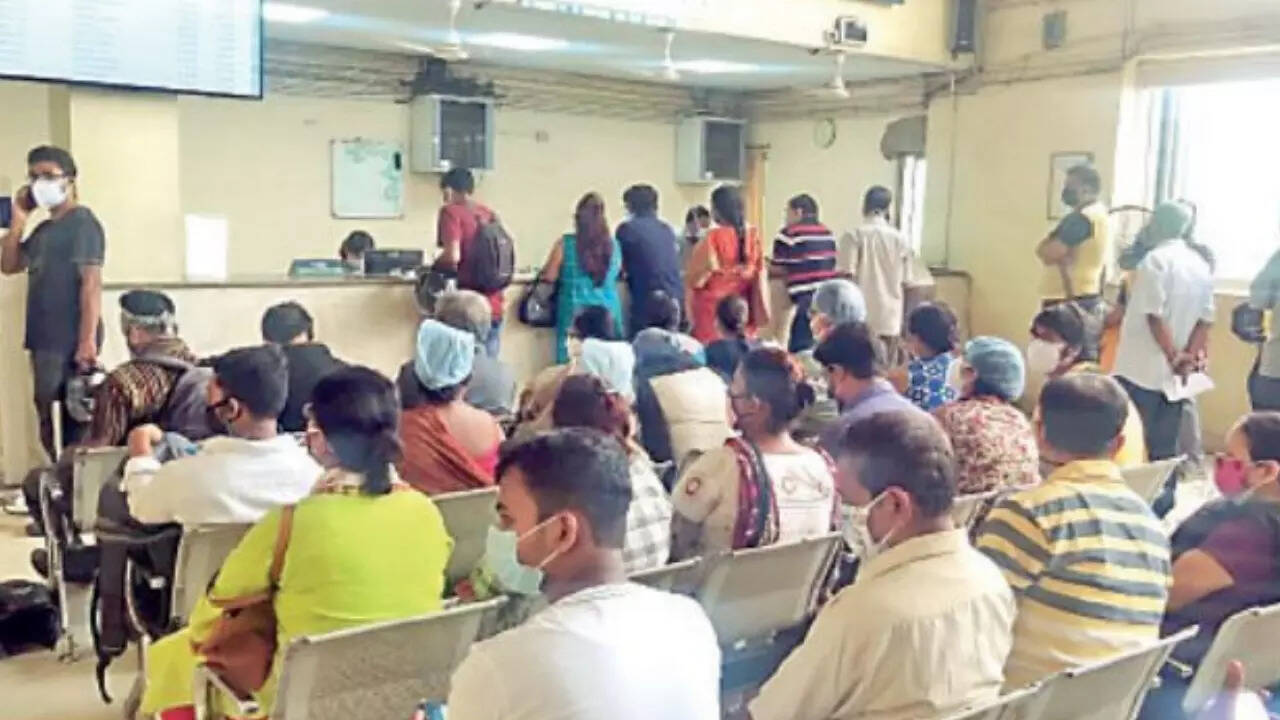 KOLKATA: Several private hospitals have decided to extend their critical care units in the wake of a sudden spurt in demand that has left most of them fully occupied over the last fortnight.
At least four hospitals are planning to add critical care beds within the next few weeks, including one that has already extended two of its ICUs. The average waiting time for a critical care bed at private hospitals is 24 hours now, during which patients are being treated at the emergency.
At some hospitals, even critically ill patients have been refused due to lack of vacancy over the last seven days.
Peerless Hospital has decided to add 30 step down unit (SDU) beds to meet the sudden rush of critical patients. It now has 38 ITU beds which are proving to be inadequate. "All our ITU beds are occupied. We had planned an extension before the pandemic which had to be stalled. We have now revived the plan and will soon have a 30-bed unit for critical care. It may take a few months for the unit to be fully functional but we are trying to have at least 16 beds operational by a couple of weeks," said Peerless CEO Sudipta Mitra.
All 340 beds at Peerless are now occupied.
AMRI Hospitals, which has 400 critical care beds across its three units, has added 10 critical care beds at its Dhakuria unit. It has also added 10 beds to its paediatric unit at Mukundapur. "We have added monitors and a few basic critical care facilities at these beds so that we can cater to critically ill patients. This will help us avoid refusals. We don't yet have the scope to add ICU beds for that will require ventilators. Paediatric admissions have also seen a surge with cases often turning critical. So, we have added an equal number of beds at Mukundapur," said AMRI CEO Rupak Barua.
Occupancy is almost 90% at AMRI, with all HDU and ICU beds taken up across it three units.
Charnock Hospital, that has 106 ICU beds now is planning to add 14 beds more. "Demand has pushed us to increase ICU beds and we will make it 120 soon," said managing director Prashant Sharma.
RN Tagore International Institute of Cardiac Sciences (RTIICS) is now running at a peak occupancy of 85% hospital with 465 patients. All its ICU beds are taken up. "We do not have the space as of now to add critical care beds. We will work on changing some ward beds to critical care and HDU beds, supported with quality nursing and clinical manpower to accommodate the increased demand," said zonal head R Venkatesh.
ICUs started at RTIICS started filling up at the beginning of this month and may remain chock-a-block till end of February.
Some have had a spurt in admissions but are not yet fully occupied. Manipal Hospital has 80% occupancy at its ICU that has 26 beds. "We still have adequate beds so there is yet no plan for expansion," said director Arindam Banerjee.
Fortis Hospital has 72 ICU beds, all of which are now occupied. It has decided to convert some ward beds into ICU beds.