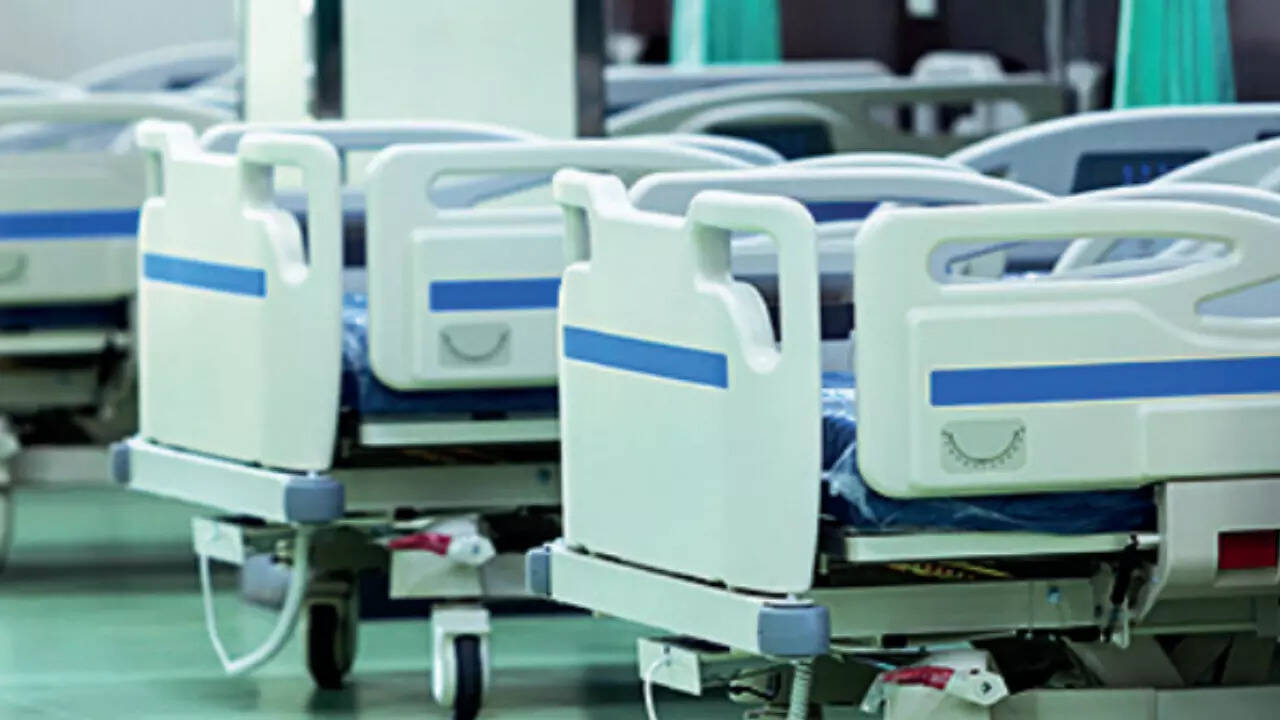 Jaipur: Healthcare facilities in Rajasthan lay crippled for the sixth day in a row on Saturday as private hospitals remained shut to protest the Right to Health Bill that was passed by the state Assembly earlier this month.
The deserted look at private hospitals across the state were reminiscent of the initial days of the Covid-19 lockdown in 2020. Healthcare facilities at multispecialty private hospitals like Eternal, Fortis, Rajasthan Hospital and others prominent hospitals in Jaipur were also crippled. Visits to prominent private hospitals in the city by found that not a single patient was being provided treatment even at the emergencies there.
"We are denying patients treatment straightaway as we do not have doctors. We do not have any option. Even if a patient needs treatment in the emergency, we are unable to provide him any," said a staffer of a major multispecialty hospital.
Patients requiring treatment in emergency situations were found reaching the government-run SMS Hospital in Jaipur, which is already witnessing chaos as resident doctors are on strike. The situation has made it even more for patients already admitted there.
With no fresh admissions being made at the private hospitals, patients already admitted there were seen being discharged in the past six days of the protests since the Bill was passed by the Assembly. Many of such patients were shifted to either to government-run hospitals by their relatives or to the neighbouring states for continued treatment.
"No doctor, no treatment. They have gone on strike. We are also expressing solidarity with them. We are unable to provide treatment even to patients in emergencies," said Dr Sarvesh Agarwal, CEO and vice-president of Rajasthan Hospital, a multispecialty hospital on Tonk Road.
The OPD corridor of Rajasthan Hospital, despite the cleaning staff busy giving it a spanking clean look, not a single patient was seen as the doctors had gone to take part in rallies and other protest events. Two kilometres away, Fortis Hospital on JLN Road also had the same situation. On a wall near the entrance to the hospital's main building, a banner proclaimed: "Strike of doctors against RTH Bill". Inside, the OPD block was completely empty.
Eternal Hospital at Jawahar Circle, which always bustles with patients, all beds in the emergency ward lay vacant. "We feel just like the initial days of Covid-19 here. The hospital is almost empty," said a staffer.
In some private hospitals, patients admitted before the strike began are undergoing treatment. The occupancy of beds at all private hospitals has gone drastically down in the last six days.