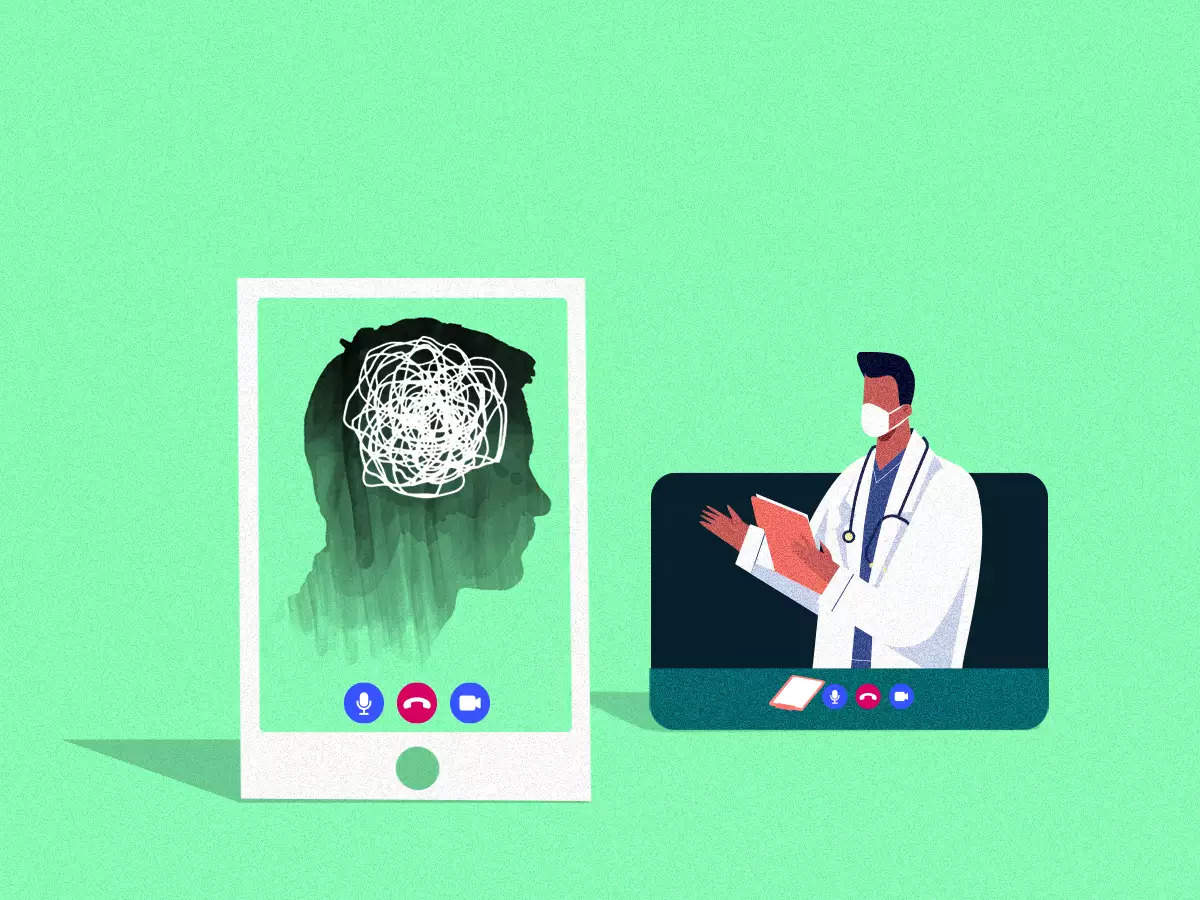 New Delhi: The Supreme Court on Monday emphasized the need for integration of the Centre's two initiatives to provide mental health care services to citizens and their rehabilitation. 'Tele-MANAS' is an initiative of the Ministry of Health and Family Welfare (MHFW)which was launched on the occasion of World Mental Health Day on October 10, 2022, under which one can dial a toll-free number to get in touch with counsellors.
'MANO ASHRAYA' is a dashboard to be launched by Ministry of Social Justice and Empowerment (MSJE), which contains details of rehabilitation homes (RHs)/half-way homes (HHs) for patients with mental health disorders, their occupancy and facilities along with geographical locations in states and Union territories.
A bench of Chief Justice D Y Chandrachud and Justices P S Narasimha and J B Pardiwala, which was shown a presentation of MANO ASHRAYA initiative, said that proper integration of both the initiatives needs to be done to provide effective assistance to the patients of mental illness and urged both the ministries (MHFW and MSJE) to make a presentation on the way forward.
It said, "Since the way forward would require a proper collaboration with MHFW and MSJE, we request ASG Madhavi Divan to take up the matter at the secretary level with both the ministries. We would request that on the next date of hearing the way forward may be presented before the court by way of presentation by the joint secretaries of both the ministries."
The bench said, "We should also clarify that the present proceedings are not adversarial. However, this court is intending to use its position as a facilitator to ensure that the purpose of having RHs/HHs is duly fulfilled particularly having regard to the large number of persons, who are languishing in mental health institutions".
The bench posted the matter for further hearing after four weeks.
At the outset, the bench noted the submission of Divan that a dashboard has been prepared by the Department of Empowerment of Persons with Disability (DEPWD) for the MSJE and a presentation of the dashboard has been made to the court by Rajesh Yadav, joint secretary in the MSJE.
"The dashboard which is titled 'MANO ASHRAYA' contains details of (1) the total number of states and UTs having government-run rehabilitation homes/halfway homes, (2) intake capacity of RH/HH bifurcated by male and female inmates (3) occupancy in the RH/HH (4) number of persons "languishing" in mental health institutions. The dashboard contains specific details of the RH/HH including contact details and number of male and female inmates and a map of the establishment and facilities," it noted.
The bench said that the MHFW specifically deals with mental health institutions as part of its broader remit to cover the area of mental health and the MSJE has prepared the dashboard as part of its remit in respect of rehabilitation homes/halfway homes.
The top court was hearing a petition filed by advocate Gaurav Kumar Bansal in which it had on September 1, 2021 directed MSJE to set up an online dashboard showing details with regard to (a) availability of Mental Health Institutions (b) facilities provided (c) capacity (d) occupancy & (e) Region wise distribution of halfway/rehabilitation homes available in states/UTs.
The top court had in 2017 directed all the states and Union territories to construct halfway homes for the rehabilitation of thousands of "Fit for Discharge" mentally ill persons who were languishing in mental hospitals for decades.
On September 1, 2021, the apex court had expressed "serious concern" over the alleged violations of human rights of women in mental health institutions like tonsuring of their head and lack of privacy and asked the Centre to immediately take up the issue with the states and UTs to alleviate these problems.
The top court had also directed all the states and UTs to ensure time bound COVID-19 vaccination of all inmates lodged in mental health institutions along with health care workers and others.
It had noted that based on certain research studies conducted in 2016 by NIMHANS and National Commission for Women in 2020, it has been highlighted that women who are institutionalised in government-run mental health establishments across the country face several indignities and violation of human rights.
Bansal in his plea has said that around 10,000 people who are fit to be discharged are forced to live in different mental hospitals across the country due to social stigma.
On July 26, 2019, the top court had asked the Centre to explore the possibility for rehabilitation and reintegration of people who have recovered from mental illness and are fit to go home but are languishing in hospitals due to social stigma.
It had asked the Centre to submit a plan with regard to compliance of its 2017 verdict by which the court has asked all the states and UTs to rehabilitate those who have recovered from mental illness but are staying in the hospitals.
Earlier, the apex court had favoured framing of a uniform national policy to deal with those suffering from mental illness and their release from hospitals on being cured.